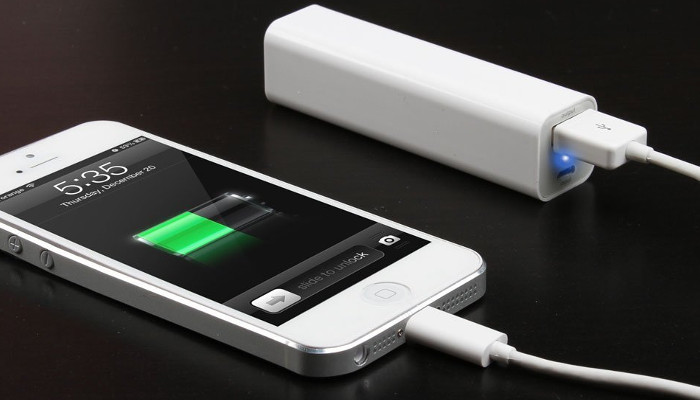 3 Power Bank Brands That Created A Buzz In 2015
This modern toy for the electronic geek has appeared as a lifeline for quickly draining batteries of smartphones, tablets, and even laptops. This nifty gadget is not only easy to carry around, it is simple and convenient to use. This is precisely the reason why more and more smartphone users are opting to get this add on tool, since it can prove to be a lifesaver during unexpected situations. Moreover, this gadget can be used by people of diverse backgrounds from corporate businessmen to college students and even senior citizens. Just imagine that you are about to attend an important business call or a call for a job interview, or are stuck in an unfamiliar place when your phone dies on you. Rather than losing time searching for a charger and a power socket, simply take out your power bank and continue using your device. In 2014, we saw a number of top companies such as Sony, Ambrane and Xiaomi come out with their own power banks that were capable of charging phones twice a day. Let us take a look at the top 3 Power Bank brands that created a buzz in 2015 and are much sought after gadgets.
Ambrane
This new, young company created ripples in the power bank market when it came out with a range of power banks at varying prices and different power capacities. Available in colours such as black, white and silver, these power banks come in capacities of 10400mah, 1000mah, 880mah, 440mah, etc, and can be bought according to convenience and need. If your day involves a lot of travelling, go for a high capacity product with a charge of 10400mah, since it can charge your smartphone for up to two times. Such a high powered product can also connect more than one device, since it has additional ports to easily connect 3 or 4 devices together. It comes with a lithium ion battery that takes close to 12 to 14 hours to charge fully at 5 Watts of power. A few even come with built-in LED torches as additional features.
Xiaomi

This company has also come out with its range of Power Banks that are high in style and have a smart mechanism to protect overcharging and over discharging of your devices. Additionally, its high end products are water and corrosion resistant up to a 50 kg pressure limit and have an inbuilt system that protects it from short circuits. It comes in varying capacities such as 10400, 15600, 5600mah, etc. Moreover, this brand is compatible with most smartphone and tablet makes, making it a popular choice. Complete with world class chipset production, this company claims that its product can charge your phone or digital camera at 2.5 full charges. Whether you own an Apple product, Windows or Android phone, the Xiaomi product is a great buy.
Sony

This world famous brand needs no introduction, since it is an age old name when it comes to manufacturing top quality electronic devices. In the past year, Sony has come out with a set of portable chargers that are available in different capacities, such as 7000mah, 2800mah, 500mah, etc. While each takes its own respective time to charge, all have the power to charge your phone close to two times. All these products are complete with Sony-manufactured lithium-polymer rechargeable batteries that retain almost 90% of their capacity after 1000 charges. Also, the slim design is high on style and is compatible with most other brands but works best with Sony products. Moreover, certain products come with additional items, such as Micro USB cables and even an adapter.