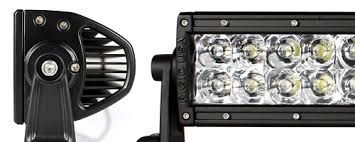 5 Questions You Must Ask while Buying LED Bars On Sale
When buying LED light bar, there are a few points that must be considered. This post discusses questions which you must ask while buying LED Bars on Sale.
Before you buy LED bars, it is better to do some homework, a small due diligence on your own. If you know what to ask and what to look, you will understand buying for price alone is not a good idea. LED bars can be like cheap imported off branded useless electronics with short life and no service support if not proper care is not given at the time of their purchase.
There are lots of suppliers offering LED light bars for sale, before buying you should ask the following five questions:
From whom are you buying:
Today a lot of companies are popping out and they claim to offer lowest prices for their LED bars which can be installed at throw away prices. Most of the time if you shop based on their claims you end up with an inferior product with minimum or no service support. You should go into the following details to understand the supplier from you intend to buy the LED bars:
How long have been they into this business? If the company is into the business for a long time, then it is highly likely that they would provide a good product.

Do they specialize in this business? Be careful of the companies which do not specialise in LED bar business as they may not have a good supporting history.
The warranty that they offer:
A solid warranty is a great indicator of how confident the company is in its products. Longer warranty implies that the manufacturer has performed extensive product testing and will stand behind their LED bars should anything happen in future.
Whether they have a dedicated service department:
Most of the people assume that the company has a dedicated service department who are there to answer their questions and take care of all the issues which may arise after they have bought the LED bars from them. That's why it is necessary to verify that the LED light seller will provide service support once you have bought their LED bars.
Do they have a Variety?
The chances are that you will be buying more than one LED bar from them. Make sure they offer a variety to fulfill your needs.
Do they have money return policy?
This is very important. Make sure company has a laid out policy and terms and condition should you want to return the product. Most companies may charge a re-stocking fee but they should have a valid reason for the same. If the goods are damaged on arrival, you should not be charged this ideally.
Making a decision
All of these questions will help you in buying LED light bars for sale. A well-known seller may not offer LED bars at throw away prices but will offer reliability, energy efficiency and service. Cheaper LED light may not cost you now but can cost you in future with their inferior quality and lack of service support from the company. So make sure you do a proper due diligence before buying LED lights on sale.