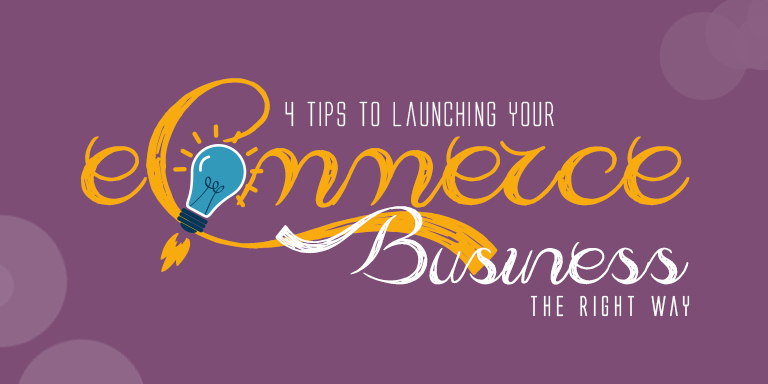 5 Quick Tips To Launch An Ecommerce Website!
Building an ecommerce website is getting even more important for retailing businesses in the modern world. Even if a venture doesn't have an actual physical outlet, having an online store is now considered imperative. Below are some general factors that must be kept in mind while undertaking such a project:
Find A Niche
On the Internet, there's a plethora of items to be bought. Likewise, there are several vendors for just about any items that a potential customer would want. Hence, having your own unique corner of the market is a good idea in this day and age. For example, if you are interested in selling home decor items, it might be worth your while to only focus of wall hangings or cushions, at least initial.
At the same time, one also ha s to make sure that the niche is not so narrow that only a few customers would even be interested in what you have. Don't narrow down the wall hangings to just antique wooden frames, but also offer some modern varieties.
Choose A Good Shopping Cart Software
As an online vendor, you would have to offer something to your customers that would get them away from their competition and back to your site. Thus, you need a shopping cart that could deal with vouchers, discounts, gift card, etc. this software should also be able to deal with payment options, configure shipping and taxes, and has the required level of security.
All these features would depend on the kind of product or service you provide, and just how much you want to make available to the consumers.
Select A Proper Ecommerce Platform
There are several ecommerce platforms online, but to choose the correct one, the vendor must be sure of what features he requires. If the requirement is low maintenance and you don't want the supplying or shipping of a whole inventory, sites such as Amazon would probably let a store be set up for selling their products on a commission basis.
If one's own inventory is available, then Yahoo! Merchant Solutions are a famous option that works through a monthly fee. Since you are paying for the site, make sure it is exactly what you want. Switching things up later would essentially make that money go to waste. Be sure to budget out your costs and see if your residue profit is worth working for.
There are also completely free sites that let you set up your own store with your own items or services. You should check out these sites before committing to one to make such there are no hidden charges, if they also have a paid upgrade option, so much the better. You can start earning through a free basic platform, then fork out some cash to get more features when your business hopefully takes off.
Work On Your Store
Setting up your online store in your ecommerce platform requires some major grunt work. Getting together all the details of your business, rechecking the information and entering it, deciding upon payment options, entering shipping and taxes; all of these tasks are essential in order to put up a decently working site.
The good news is, the ecommerce platforms you have on hand are easy to use and can probably be handled even by someone who doesn't have much technological skill.
Make sure your site has it all; usability, smoothness of procedure, aesthetic professionalism, and any other aspect which you feel is important in selling online. Products should be divided into categories and the while site should be made searchable if possible. Run a few test runs yourself, or ask your family and friends to do so and make use of the feedback.
Set Up Payment Gateways
A payment gateway is one of the most important parts of an ecommerce website. This is what connects your shopping cart software to your merchant or bank account. The payment gateway would take the credit card information from customers and send it to your account for processing.
This selection is important because it needs to work with your shopping cart, and also have a good price, as well as be able to deal with payments, refunds, discounts, etc. security and fraud protection are also important considerations. It should also have an easy to use interface so that you can run reports and gain insight into your sales patterns.
Wrapping Up…
As an important part of business and marketing strategy, building an ecommerce site for one's company can be a demanding yet extremely lucrative task. Thus, it is important to be aware of just what one needs to look out for when it comes to building an ecommerce platform. Once all the hard work is done, double-checked, and tested out, the payback would become very easy and rewarding.
Author Bio
John Bishop is a Business Consultant. He is also a professional academic researcher and writer and is counted among the list of the best professional assignment writers. You can get in touch with him on Google+.