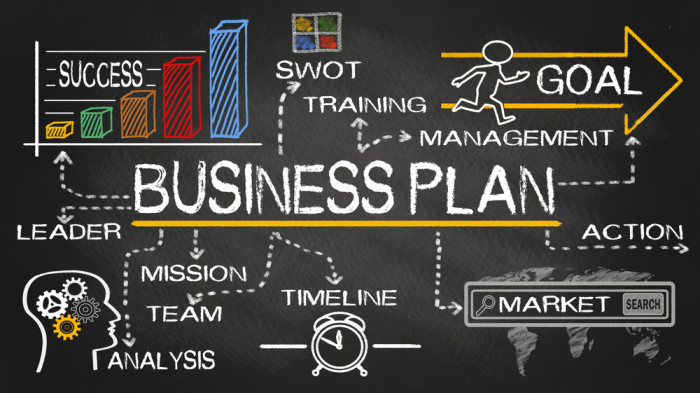 5 Things Your Tech Startup Needs to Succeed
A lot of tech startups out there fail before they even get a chance to show what they can do. If you want to stand out among the crowd and turn your tech startup into a large company, you have to be very careful when starting out. A few wrong moves in the earliest stages of running your tech startup might be enough to cause your business to fail. With that in mind, we've come up with a list of 5 things you'll need for your tech startup needs if you want it to succeed.
A good business plan
It's always recommended that you have a good business plan written before you start investing any money it. But you don't even have to write a traditional business plan. A PowerPoint presentation with around 10 slides might be all you need. Just make sure it include all important points such as business model, competitive landscape etc. Also, no matter how much time and effort you put into writing your business plan, you should always leave enough space for bobbing, tweaking, and adjusting.
The right timing
It's not all about getting your product on the market, you also have to find the right time to do so. If you're too early, your product may not get all the attention you wanted and if you're too late, you're going to have more than a few competitors trying to outperform you. That's why you always need to keep an eye on what's going on the market and what your customers are looking for. Also, you need to take some time to test it before you launch it as nobody enjoy a piece of technology that's buggy and full of glitches.
A carefully chosen team
No matter what your tech startup does, you'll hardly be able to do all the work yourself. Therefore, you'll need to hire a team you'll be able to rely on. And if you want to find good employees, you'll have to be very careful when hiring. Screen and interview all the candidates and try to figure out who of them might share the same ambitions you do. If you manage to hire employees like this, all you'll need to do is let them run wild and do their thing. Also, remember that you should always look to send your employees to courses and have them improve their tech skills.
Financing
Financing your tech startup will never be easy. That's why you should always look for new ways you can bring some cash into the company. Finding a business partner is always a good idea. Just bear in mind that if you go for someone who already has some experience in the industry, they'll want to have a say in the way your startup is being run. Another great way to finance your tech company is to turn to a company that gives small business loans to those who have just entered the business world and want their startup to grow.
Fun
If you don't enjoy running a tech startup, chances are you won't make it since there are so many enthusiastic people running their own startups. This being said, you simply need to have fun while running your small business. Try to build exciting products and come up with interesting options you can offer to your customers. Also, you'll want your employees to have fun as well, since that will keep them motivated to produce good for your company. Taking your team to occasional lunch, football game, or concert might is always a great solution.
Tech has become the go-to field for all the young and enthusiastic people who want to make it in the business world. Still, it's such a competitive industry and without the 5 things mentioned above, you'll hardly manage to succeed.