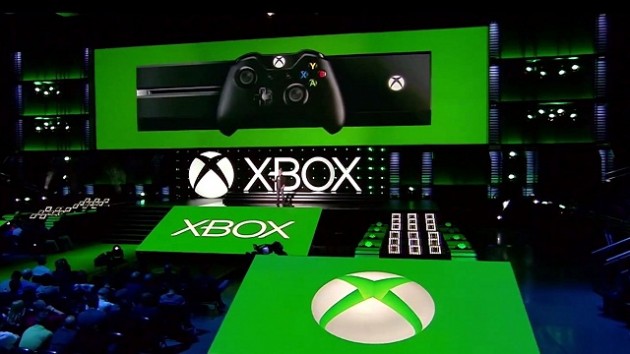 The Best Xbox One Games At E3 2016
Microsoft's Xbox One games console had a strong showing at this year's E3 (Electronic Entertainment Expo). We take a look at the top 5 game trailer announcements:
5. Scalebound
With Season 6 of Game of Thrones finished up, people are quickly finding that there's a dragon-shaped hole in their hearts. That void just might be filled with Scalebound, an action-adventure game which is scheduled for 2017 where you team up with your dragon buddy for some epic hack n' slash battles against all sorts of massive monsters!
4. Gears of War 4
The insanely popular Gears of War series gets its fourth instalment in time for Christmas 2016 and is expected to be one of the season's biggest sellers. Returning is the series' tried and tested combination of 'duck and cover' shoot outs and melee combat while a new weather engine will affect your battlefield performance, adding an extra layer of tactics that you'll need to master if you are to be successful.
3. Forza Horizon 3
The return of the Forza Horizon franchise will no doubt be sweet music to the ears of Xbox racing fans. The third instalment in the series features a wider variety of cars than ever before, including dune buggies – which have never been in a Forza game before. This, coupled with some truly breathtaking scenery, is making Forza Horizon 3 look set to be one of the most fun Xbox racing games yet!
2. Halo Wars 2
It wouldn't be an Xbox launch if there wasn't a Halo game for fans to drool over and E3 2016 was no different. Halo Wars 2 marks the return of the real time strategy spin-off which takes place in the same universe as the first person shooter Halo games. Boasting a whole host of unit types and an expanded Halo lore, this could well give the highly anticipated Dawn of War 3 a run for its money!
1. Sea of Thieves
The most impressive Xbox One game shown at E3 2016 was not a sequel or a spin-off (or a sequel to a spin-off as is so common these days), but Sea of Thieves, an original swashbuckling adventure of epic proportions! You get to team up with some of your buddies and command your very own pirate ship, exploring an open world in search of fortune and notoriety. This massive multiplayer extravaganza will see you take on players from around the world and carry out a limitless number of missions. Keep an eye out for this one!
With plenty of cool games on the way, it's time to bite the bullet and get yourself an Xbox One – you won't be sorry!