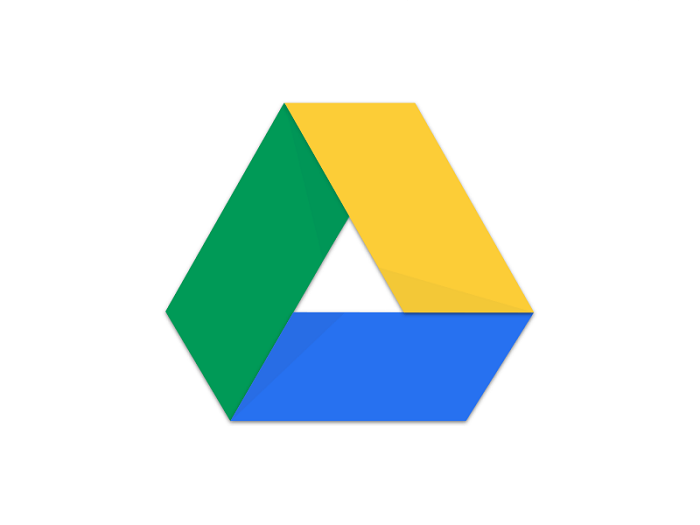 Coolest Apps For Storing Photos
Today's photographers frequently use storage apps in order to store new photos or backup their existing photo bases. Some people adjust their devices to immediately send photos to their cloud storage accounts, which is a great way to save confidential and important photographs and to secure them from intentional or accidental deletion. In this article we reviewed some of the most popular photo storing apps that use the cloud technology.

Google Drive and Google + Photos
Google offers 15 GB of storage space, free of charge. This space can be used across all of their apps, including: Gmail, Google Drive, Google Docs and Google + Photos. While Google Drive is a regular cloud storage app that allows users to store and share their files and folders, Google + Photos offers a few additional photo storing and editing features. Unlike most of its social media rivals, Google + enables you to store and share raw photos, and if you choose to store photos in standard photo size (2,048 pixel width), Google won't count it in your overall storage space. This social network also comes with Instagram-like photo editor, which can be used for adjusting colors, sharpening images or altering the photo's exposure.
Bulkr
This is a relatively new app and it already stores more than 361 million photos from around the world. It focuses on Flickr and therefore it is very useful for professional photographers, who can now download Flickr photos in bulk and backup their photo database. This app can be purchased with PRO or PRO+ plans. PRO+ plan requires a onetime purchase that costs only $29 (discounted from $60), while PRO plan requires users to pay $25 for their annual subscription. Bulkr also comes with many useful features, including:
Backing up photo streams and videos;

Adding tags, photo descriptions and geotags;

Choosing between 4 available sizes of Flickr photos;

Downloading up to 500 Creative Commons photos from other Flickr users;



SmugMug
SmugMug's developers say that this website is 'created by professionals for professionals'. This app is very popular among professional and semi-professional photographers. Other than storing photos, users can also create nice looking portfolios, with 24 clean and elegant themes. The website also allows you to add a custom logo to your profile and adjust its margins. Unlike most other storing apps SmugMug doesn't offer a free plan. Basic plan costs $40 per year, while advanced plans can cost up to $300 and some of them enable photographers to sell their photos on the website.
Dropbox
Recently one of the most popular storing apps introduced some innovative updates. Dropbox introduced a new 'photos tab' which serves as a timeline of stored photos and can be used as a quick search tool. Unlike other apps presented in this article, Dropbox mainly focuses on desktop experience and therefore it can be dreadfully slow on mobile devices, especially with the older smartphone models. It is also slow when it comes to uploading and opening folders, because Dropbox always uploads photos in their full resolution.
This takes a lot of space, but this app also comes with wide variety of promotional offers that allow its users to increase their free storage. If you decide to invite your friends to use this storage service, or to share your appreciation on Facebook or Twitter you will receive additional space. Some users manage to gain several hundred gigabytes for free just by finishing these small tasks.
Loom
Although Loom is primarily designed for Mac and iOS, it is capable of storing and syncing photos between all the devices that you use. Loom's main purpose is to replicate your photo library and it comes with several space saving features. For example, Loom adjusts versions of your photos in accordance to screen size you've been using. This way it frees up your smartphone memory and improves loading speed. Smaller versions of photos that you frequently view are being stored in your phone memory, so you can view them even without a Wi Fi connection. Loom developers have big plans for this app, and although it doesn't have too many fancy features it still represents a great replacement for Photo Stream and other similar apps.
Photos keep our most precious memories, which is why it is very important that we choose the most functional and effective apps for storing them. Cloud storages have been in use for many years now, and their popularity is still growing. In addition to this, cloud services are also becoming more affordable and free plans are becoming bigger every year. In the near future we can expect that every camera will have a Wi Fi connection and that every photo we make will end up in the cloud environment.