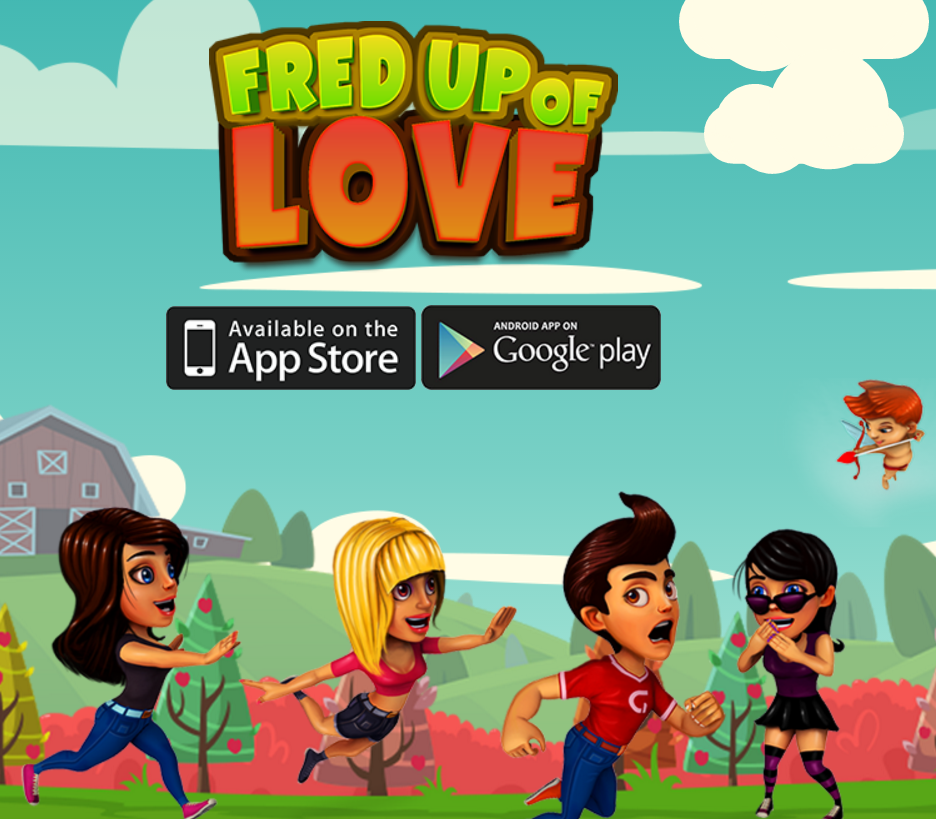 Fred Up Of Love Is A New Mobile Game With Stunning Striking Graphics and Challenging Gameplay
The recently launched game Fred up of Love turns out to be the most impressive game of this year with stunning graphics and visuals that keep players hooked to the game for hours. The game features mind blowing and impressive graphics that looks vibrant, sharp and lively on latest devices having high resolution HD AMOLED display. Despite having jaw dropping graphics the game runs smooth on every type of device, be it an android or iOS. Games such as Fred up of Love impersonates the actual environment matches displayed through the game's dynamics, tone and players mood. The Graphics are so efficiently designed that clouds drift lazily across the sky as a gentle breeze pushes the grass, while a soundtrack provides the sound of a wind that rises and falls to match the motion. The game fascinates in every way presenting blades of grass and screen filling pulsating background and awe inspiring special moves. Fred up of Love makes the gameplay more enjoyable keeping gamers hooked to the game.
The game fairly draws attention to every aspect of the gameplay and there is a direct correlation between player's effort and reward. If you play long enough, you'll be able to score high and dominate the leaderboard. While most free-to-play games "encourages" players to pay to get going. "Fred up of Love" has found the perfect balance between stimulation and addiction. Players can choose to pay for rewards as game features in app payment but they can also earn them through constant playing. This makes it an ideal example of how infinite runners and free-to-play games should be made. You will face new obstacles and hurdles along the way and hopefully have fun doing it. The first-time player is presented with a game that is initially slanted in his or her favor and becomes more difficult as he progresses onwards.
The details for every Game character appearance is finely defined. The main character 'Fred' looks cool, energetic and charming similar to the character in games like Subway Surfer. Close attention is given to every bit of the character's appearance such as shiny black hair, catchy eye color, and athletic body figure and upright posture. The player's expressions shows what kind of situation the player is in and gives the exact feel and sense of being real. The other three chasing characters Cindy, Jane and Alice look refreshing and very interesting. They precisely match the tone of the game as if they are actually fascinated and have urge to chase the main character. The fact that each character is different and unique, a fancy blond cute-looking and attractive, and a black-haired girl that actually looks adorable and pretty and a long-haired beautiful teen, all the characters just look fabulous and captivating. Fred up of Love is a game which keeps the player interested to play the game for hours and is actually fun.