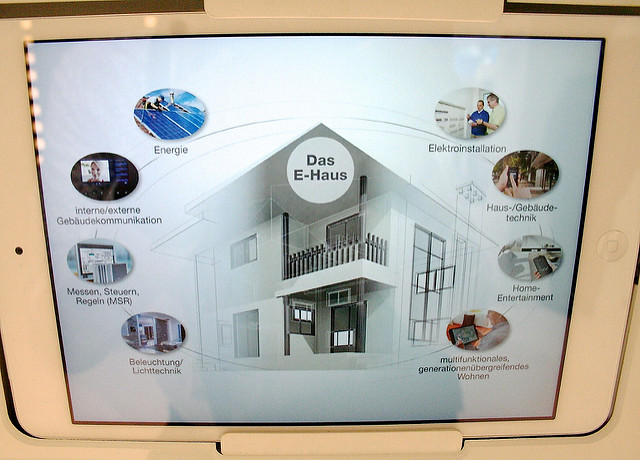 Roads Towards Fully Automated, Smart Home
Many people are afraid of installing smart technology in their homes, as they believe it might be problematic in the long run. However, if you plan the upgrade carefully, it can help you achieve a fully automated and smart home that will make your life easier. Make sure to choose only the technology that can really aid you, otherwise, you will have to deal with a plethora of unnecessary software and hardware improvements.
Connect Everything at Home
Fully automating your home means that you have to connect each and every device to the internet, or you won't be able to manage them at all. As we already know, the Internet of Things is the future that will ensure that the implementation of smart technology is done perfectly. All you need to do here is choose the devices you really need in order not to clutter your home.
Keep Your Home Clean
Maybe it isn't possible to have your home cleaned up by robots, but by automating it, you can at least forget about vacuuming. For example, small vacuum cleaner gadgets can be programmed to do their job at a certain time without any supervision required. Still, you will need to make sure that there is a plenty of room for them to manoeuvre. Moreover, via your smartphone, you can control where they go, as well as determine whether the clean-up is going smoothly.
Surveillance Can See Everything
In order to have a full control over your home and make it safer, you need to install cameras. Such technology is intelligent enough to distinguish between someone breaking in and your pet moving around in your home. On the other hand, if the surveillance system detects anything suspicious, the local authorities will be alerted immediately and be able to act faster.
Easily Set the Temperature for Each Room
In the past, every time we turned our air conditioning systems on, we needed to worry about whether each room would be heated or cooled to the desired temperature. Nowadays, you can install smart thermostats which will help you control every aspect of your AC unit, making it more efficient, claim Sydney's air conditioning pros. Even more so, you can have charge of the entire system by downloading an app to your smartphone. It can also be useful when you are away from home and you need to cool it or heat it before you arrive.
Let Your Fridge Tell What You Need to Buy
Today, with such advanced technology, you won't forget to go grocery shopping ever again. Namely, if anything is missing, your smart fridge will simply let you know. Moreover, you can check what is inside the fridge without having to open the door, reducing the amount of energy it takes to keep everything cool.
You Need a Good Router to Control It All
Unless you have good internet coverage in your home, it is going to be extremely difficult to have all your smart devices successfully connected. Make sure to find a good wi-fi router to help you out, or your new appliances will be useless and you won't be able control them. To make sure everything works fine, test the signal in all parts of your home where you want to install a smart device.
Your home will become a cosier place once you upgrade some of your essential appliances with smart technology. Moreover, it will help you gain control of what is going on when you are not around. You just have to make sure that there is a good internet coverage and surge protection, otherwise, your appliances might be in trouble and you could be none the wiser.