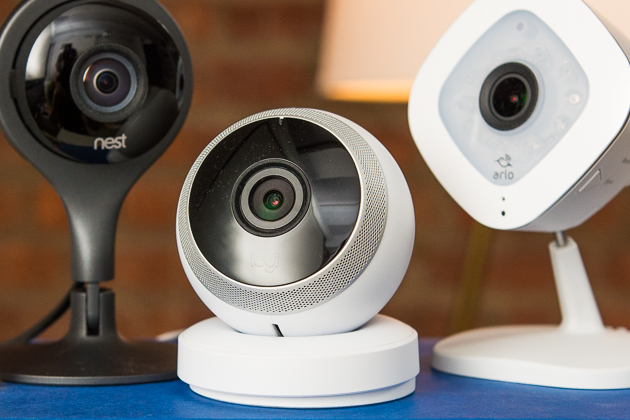 Securing The Wi-Fi Camera Against Comprised Situation
Technology brings advancement but also alarming situation, especially in an organization that deals with confidential data on the daily basis. When it comes to security, video recording cameras and security surveillance devices are the best considered systems that help in bringing down the threat of mugging and other unlawful activities. As these systems are gaining exposure, offices can hunt for Wi-Fi enabled security cameras that make the video recording data transfer easier and faster. More importantly, it can be managed from any location.
Although there are advantages of using Wi-Fi cameras for office or any such location, unfortunately, there are certain safety concerns. There are many cases about Wi-Fi cameras getting hacked and using for unlawful activities. So it has become important to secure the system in a right way.
This article presents you with some securing ideas that should be considered when using Wi-Fi enabled security camera in the office:
Updating your Camera's Firmware:
Most of the upgraded version of security cameras with Wi-Fi comes with upgradeable firmware. If there is any vulnerability is found, then the IP security camera manufacturer should update the camera's firmware. The user should frequently update the camera's firmware through admin console with the use of a web browser.
Installing the Camera Local:
It happens that the owner may not want the camera feeds to end on the internet. During such situation, don't connect them to the internet. Moreover, if the privacy is your concern, then keep the security camera on the local network and connect it with non-routable IP address.
Protecting the Passwords:
In case of Wi-Fi cameras for office Security or any such location, there is a high risk of devices getting hacked unlawfully. Unfortunately, many people forget that Wi-Fi passwords are hackable and don't add password protection after the initial setup. This certainly keeps the camera vulnerable to getting hacked and used by third party. So it's important to protect the username and strong password. Moreover, make sure the password highly unique and frequently changed.
Renaming of Default Admin Account:
Generally, the default admin name and password is visible by visiting users who visit the support section for your camera. It is advised to change the admin name and password right after the purchase and install.
Turning on the WPA2 Encryption:
Wireless cameras should be WPA2 encrypted so that the eavesdroppers aren't able to connect the device and access the videos without your knowledge.
Conclusion:
Cameras that are installed in organizations are subject to risk, especially if carrying Wi-Fi. So it is vital to set up the cameras in a right way and check the status regularly. This will not only help to avoid camera getting hacked, but also keeping away unlawful activities.