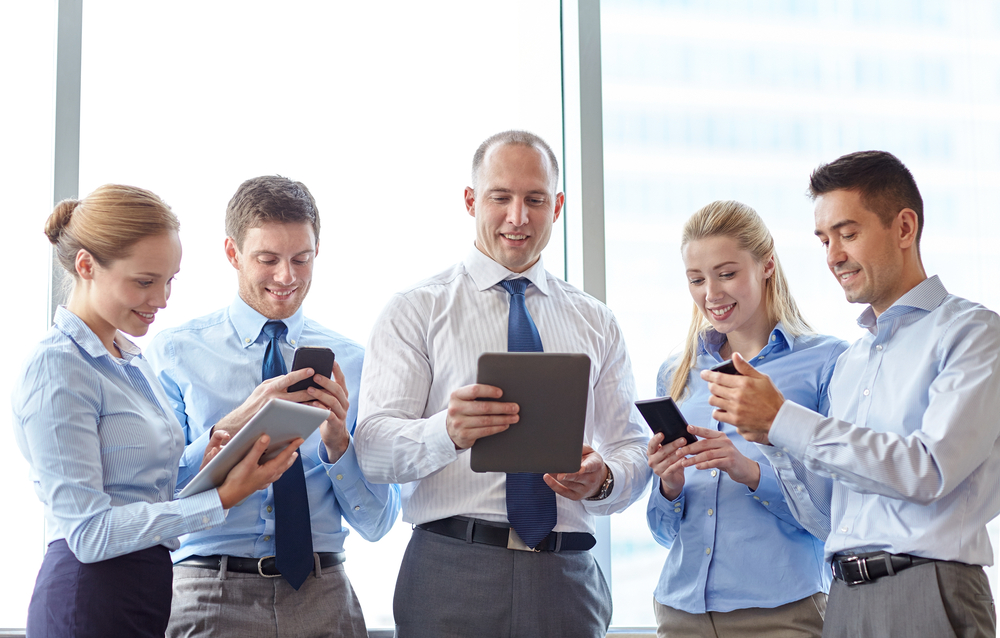 Teachers Make Mobile Phones As An Effective Learning Device For Students
It is noted that the utilisation of mobile phones is increasing rapidly in all over the world. Most of the people think it is an imperative part of their life and without it, they are not complete or unable to remain in touch with their beloved ones. However, from the student's perspective it is considered as a significant device that they frequently use for completing some of their educational related work. The idea of mobile learning touches on just about every subject that any innovation addresses. However, these technologies entail online networking, digital citizenship, content-information versus expertise building, internet separating and safety laws, teaching techniques and so on. Furthermore, the core issues connected with mobile learning get to the very basics of what happens in class every day. It is noted that cell phones consistently encourage what students and educators as of now do in flourishing, motivating classrooms. Students convey and collaborate with each other and the teacher about the problem heshe facing while comprehending the complex concepts. They apply facts and data they have found to define or back up their thoughts. They make projects to develop their understanding, relationship with, and presentation of thoughts.
Mobile Phones used by Students in a Classroom
There are numerous advantages of mobile phones that is why people are very keen to make it as an imperative part of their life. However, each and every individual is very concern about the utilisation of mobile phones particularly students are more curious to get the maximum benefit from it. Therefore, it is noted that in most of the developed countries teachers encourage students to use their phones within the class premises due to some reasons that are listed below:
For Quick Searching
With the help of mobile phones, students can easily perform the searching activities in order to get the desire output or actual result of their query. For that reason, there are numerous apps accessible on mobile phones through which students get the maximum advantage without putting extra exertions.
 Solving Computations
As we all know that solving the computations either it's related to maths, physics, and finance require lot of time and concentration and they must have calculator for solving it appropriately. However, fortunately the recent mobile phones make it easier for the students to solve their computations through mobile phone without any calculator. This is the core reason teachers encourage the use of mobile phones within the classroom for the reason that it would help the learner to solve the queries viably.
 Recording Lectures
It is found that within the classroom mobile phones are often using for recording the lectures that would help the student to understand the difficult topics in a more accurate manner. Moreover, this might be very common in all over the world that students record the class lectures and use it while studying that particular topic other than classroom.
About Writer: Erik Johnson is working as a Senior IT Manager at a software house in Birmingham. He has vast experience of dealing with IT matters and systems. Apart from work, he also assists students in providing best dissertation writers that is a well-known place of online academic guidance. In order to connect with him, follow via Google+ | Twitter | Facebook.