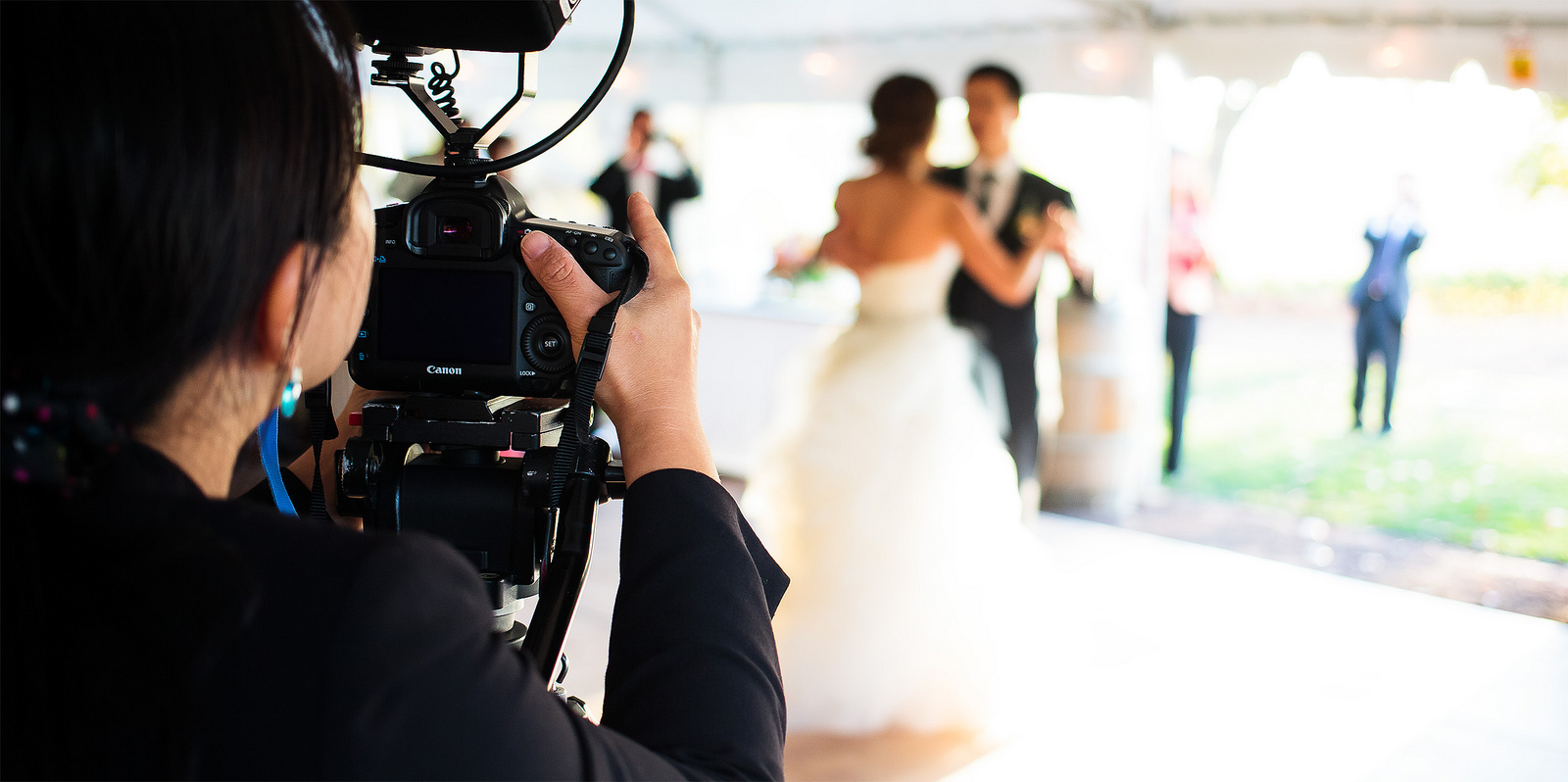 Technology To Replace Wedding Videographers
Every couple tries to reduce their wedding expenses as much as possible, and that means trimming as many of the human labor hours that you need to pay for to make the day possible. Fortunately, technology has already replaced many of the expensive people that you would normally need to hire, and every year the list gets longer.
As you already know, one of the biggest expenses that you'll face when planning your wedding is hiring a videographer to capture the magic on video. There has never been a way to accurately mimic the carefully planned shots you get from a human filming your wedding, at least not until now. Here are a few technological replacements for videographers to help you save money on your wedding.
A Three Camera System
One of the most used ways to capture a wedding is using what's known as a three camera system. Basically, you setup one camera facing the bride, one facing the groom, and one from above the couple to capture the kiss. All three record simultaneously so you can edit them together later on. If you want to really capture it well, have one of your friends or family members walk around with a fourth camera to capture even more of the action.
Smartphones Galore
Another popular idea is to encourage all of your guests to take video of your wedding ceremony on their smartphones. There are plenty of great apps out there that will allow you to share the videos between guests and yourselves, so you can easily put together a great collection of video clips that capture your day beautifully. You'll also be able to get better vantage points of some of the busiest moments like when your guests light up their sparklers for your grand exit or when you're tossing your bouquet.  Just make sure you prep a few of your friends ahead of time to ensure they capture the moments you want the most on video.
Drones
This one is certainly not for everyone, but it is still one of the coolest ways to incorporate technology in your wedding when solving the problem of needing video footage. There's no doubt that you have a couple of friends who love piloting their drones, so have them attach a camera to the front and go to town. Some couples may get annoyed with drone up in their faces while they're saying their vows, but the footage would be sweet and really make for a memorable wedding video.
Technology is changing the way we plan and celebrate our weddings with each passing moment, so staying on the frontlines can mean the difference between a modern and vintage wedding. Utilize the technology you have around you like smartphones, drones, and basic video editing apps to replace your videographer and save money on your wedding.