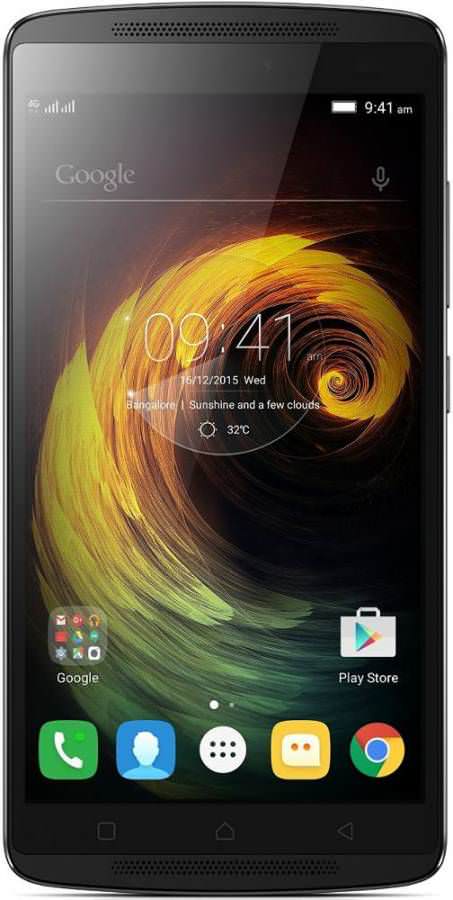 Top 4G Mobiles For Entry-Level Shoppers
If money isn't an issue, buying or recommending a smartphone is rather one of the easiest tasks for all of us. Browsing through the list of top five or top 10 smartphones and picking the best, it all appears easy as a pie. But when you're on a budget, things start getting tricky. You will have to choose the best of the best, keeping the element of price in mind. Meaning, as a cost cutting measure, you'll have to make some compromises along the way!
But it's not that you can't find a good mobile. Smartphone makers understand every last piece of this puzzle, and are doing everything possible to bring impressive smartphones at prices that are well below what you're willing to pay. 4G is the latest upgrade in smartphone technology, opted for most handsets, including some entry-level players. They may not be in big numbers, but we've handpicked some of the finest 4G mobiles that promise a complete smartphone experience at a fair price bracket. We'll keep this list updated, but if you're shopping today, this is the best on offer:
OnePlus X
If you're shopping for an impressive 4G phone, nothing gets better than the mighty OnePlus X. Priced at Rs. 14,999, this meticulously crafted device brings a perfect mix for performance and affordability. It incorporates a cut-glass back plate within an anodised metal frame, and endows a lifelike visual experience with a 5-inch full-HD display.
OnePlus X ships in Onyx and Ceramic avatars, and looks highly premium from all angles. It makes use of Qualcomm's Snapdragon 801 quad-core SoC with 3GB RAM, and delivers smooth and lag-free performance on mild as well as heavy usage. As for connectivity, it incorporates all major options including Wi-Fi, Bluetooth, A-GPS, 3G HSPA+, and 4G LTE with Cat. 4 (up to 150Mbps downlink, up to 50Mbps uplink) technology.
Moto G Turbo
Unlike its siblings, the new Moto G Turbo features a brilliant form-factor with a great set of specs. The device boasts a value for money package with top-notch innards, good-looks, and a tempting price tag. It ships at Rs. 12,499 via Amazon and Flipkart, and outperforms most budget phones including Vibe K4 Note and Galaxy J7.
Moto G Turbo looks very different from its older siblings. It features a curved back with textured finish, and powers up by an octa-core Snapdragon 615 processor, paired with 2GB RAM and 16GB inbuilt storage. It camera setup delivers stand out performance with a 13-megapixel rear and 5-megapixel front-facing shooter, and connectivity options include Wi-Fi, Bluetooth, A-GPS, 3G HSPA+, and 4G LTE on both SIM slots. It offers support for Indian LTE bands, and also includes some nifty additions such as, IP67 certified water and dust proofing and Turbo Charging.
Redmi Note 3
Xiaomi's latest entrant in the sub-15k category, Redmi Note 3 is a device like no other. It flaunts a majestic metal body with a sharp full-HD IPS display, and makes a great package for on-the-go gamers and movie-buffs. Note 3 powers up by an octa-core Snapdragon 650 processor with 3GB RAM, and stands out against most players in the entry-level category. It delivers smooth and lag-free performance on all days, and is ideally supported by an impressive camera setup and a big 4050 mAh non-removable battery.
The dual-SIM based Note 3 offers 4G on both SIM card slots, and offers support for LTE bands in India. It features advanced Cat 7 LTE technology, and promises downloads up to 300 Mbps and uploads up to 100Mbps. It's currently hitting the shelves at Rs. 11,999 via Amazon India and Mi.com
Lenovo Vibe K4 Note
Launched earlier this year, Lenovo Vibe K4 Note is one of the finest smartphones for movie-buffs and gamers. The device brings a slew of upgrades over its predecessor K3 Note, and packs top-notch performance with an octa-core MediaTek MT6753 processor, paired with 3GB RAM and 16GB inbuilt storage. Vibe K4 Note stands strong against the likes of Redmi 3 and Moto G Turbo, and incorporates an intuitive look and feel with a curved back and a sturdy metal frame. It gives an incredible user-experience with a snappy biometric scanner, and is equally well supported by a humongous 3,300 mAh battery.
Alongside seamless performance, biometric scanner, and advanced connectivity options, there's a lot more that intrigues buyers. As the company touts, Vibe K4 Note is world's first smartphone to feature TheaterMax technology. It upgrades regular screen experience into cinematic big-screen experience when paired with the new AntVR virtual reality headset. Altogether, it makes a complete package for non-stop fun and entertainment.
Samsung Galaxy J7
Samsung's selfie-focused Galaxy J7 boasts a picture-perfect deal for selfie-addicts. The device packs decent innards with advanced connectivity options, and delivers seamless performance with an exceptional visual experience. It comes with a crisp 5.5-incher HD Super AMOLED display, and powers up by company's proprietary Exynos 7580 octa-core 64-bit chipset, paired with 1.5 gig RAM and 16GB inbuilt storage. The look and feel of J7 is not as impressive as we expect from Samsung, but the overall package is still one of the best in the sub-15k category. If you're shopping for a strong phone with powerful innards, Samsung is always a reliable option to count on.
Galaxy J5 runs TouchWiz based Android 5.1 Lollipop out-of-the box, and creates an ideal ecosystem for photography with 13-megapixel rear and 5-megapixel front-facing snapper, paired with intuitive features and LED flash for both ends. It's currently up for grabs just around INR 13,000 online as well as offline.
Here you go! These are the 4G mobiles that promise you top-notch performance, good looks, and reliable battery backup without compromising on price. You can certainly get a lot better in mid-range and flagship segment, but that doesn't mean, these beauties are anything less. They incorporate a perfect set of specs, and create an ideal ecosystem for continued work and play, just as you expect!