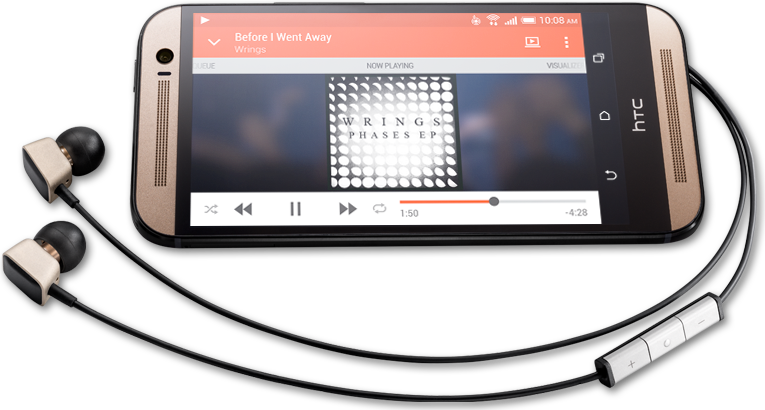 Unlock Your HTC One (M8) and Switch To Your Choice Of Service Provider
The HTC One (M8) is a widely used Android based smartphone that is offered by almost all the leading network service providing companies. However, if you don't wish to stick to the existing network provider and intend to use the services of another carrier provider, then it is recommended that you get your HTC One unlocked as soon as possible. Unlocking will allow you to insert the SIM card of any carrier of your choice, especially when you need to travel to international destinations.
Remember, when you are travelling abroad, your existing carrier will charge you heavy roaming charges for making calls and sending SMS; however, you can escape paying these charges by simply inserting a local SIM card in your HTC One. Here, find out more about different methods of unlocking your precious HTC One and why you should opt for a professional unlocking service provider.
Carrier Unlock
There are multiple ways in which you can unlock your HTC One (M8). First and foremost, you can opt for carrier unlocking method wherein all you need to do is contact your carrier provider itself. However, for this you must ensure that the contract of your HTC One is fully paid or at least eighteen months of your twenty four months contract have gone by. However, if you haven't met the above mentioned criteria, then you can move on to the next unlocking method.
Changing the CID of Your HTC One
In order to unlock your HTC One using this particular method, you must ensure that you gain some technical expertise. Also, this method can lead to cancellation of your handset's warranty. This is because altering the CID on your handset essentially alters the status of the region of the phone. The CID changing method does not require you to enter any SIM code for the purpose of unlocking. But it isn't the best option since it can void the warranty.
Unlock with the Help of Your Service Provider
Users who don't have the requisite technical expertise for unlocking their HTC One can turn to unlocking service providers and get their handset unlocked safely and easily. It is a completely hassle-free procedure, as all you really need to do as is send your handset's IMEI code to the unlocking services offering company and in turn it will send an unlock code on your handset, in just a couple of minutes. A professional unlocking service offering company also offers money refund guarantee in case it fails in its attempt to unlock your device. Additionally, this method ensures that the warranty of your handset remains intact. So, don't wait and get your HTC One unlocked right now!