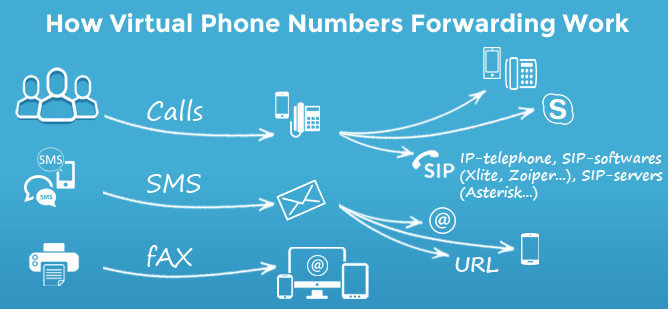 Virtual Phone Numbers And Its Various Applications
A virtual phone number is called as DID or access number. Virtual numbers have no directly associated telephone line. A virtual number is a gateway between the PSTN & VOIP. Virtual phone number is basically a phone number that forward the incoming call to any number. It is also called as personal numbers. Only a person can decide about the settings which they will done. Virtual number is very much easily available.
Applications/Examples Of Use:-
Virtual number is used for the m marketing purpose also. It is used in various marketing campaigns. This is also used by differed- different media channels also for the marketing. It is most commonly used in the process of marketing. So it plays a vital role in the marketing concept.
Virtual number is basically a telephone number which is used by every individual; it is used to forward the calls on different- different telephones lines. It is used by individuals also if someone goes out from the home, we can contact them by using a local call.
It is used for business purpose also many businesses man used virtual phone number in their business. They help in the business deal also. Most of the deal will be done through the telephones. Virtual phone number is most commonly used in the call centers also suppose if a company is located in Japan can have a phone number in London without paying anything.
Specific business is an example of the virtual phone number, calling cards or the callback. A number which is used by the user to make a call by dialing it is known as phone number.
Virtual services allow having a phone address and voicing presence. It doesn't matter that in which country you are.
An IP providers offer virtual numbers, an unbundled providers named virtual number as Direct inward dial (DID). There are local geographic number and non- geographic numbers are typically offered in the most of the cities or there is a toll-free numbers. Non- geographic numbers carrying higher cost. These are the mediums through, which one can share their views with others through fixed telephone line. The virtual phone number is in issuing country is subjected to regulatory situation.
Virtual phone number is a great solution to all of those individuals or the business enterprises who doesn't want to limit their self. We can receive a call on a number via internet, smartphones, tablets etc. We can also receive a call through standard phone numbers. With the help of virtual PBX, we can also distribute our calls to various phones.
We can receive a call anywhere by paying the local rates. We can receive a call from anywhere through our clients by giving them our number or by opening a virtual office in any area. If you can change the location of your business and wants to have a contact with your clients then do not change your number. Use IP PBX free to save expenses.