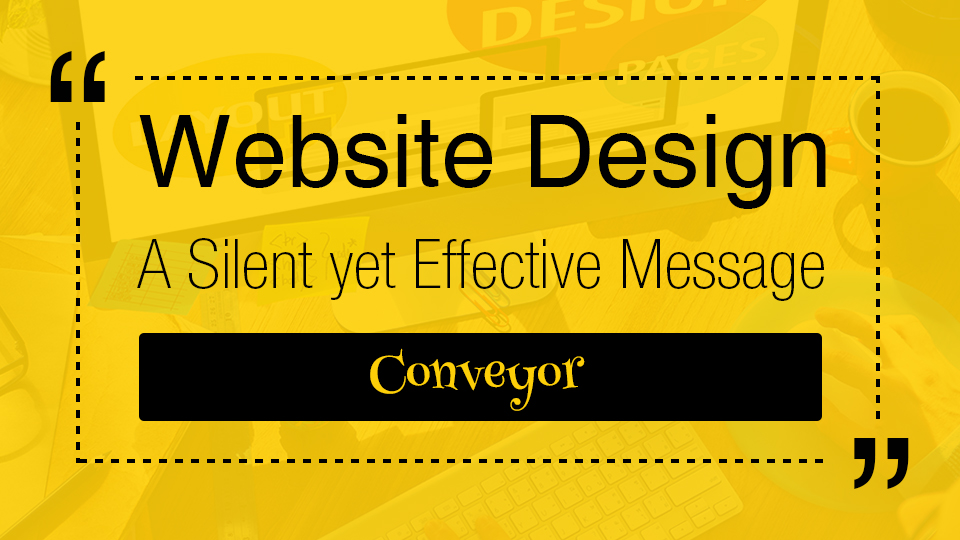 Website Design Helps Bringing You Closer With Your Potential Customers
In modern-day world, it has become significantly important to showcase all your business offerings in a truly effective manner that can attract the potential customers to all appearances. This implies that a website is inarguably essential for gaining success in most of the industries. A website primarily serves to be a medium that allows visitors to access information and make purchases over the internet. It is, in fact, a worthwhile way through which businesses can make a wider reach in the market and weave a prospective client chain.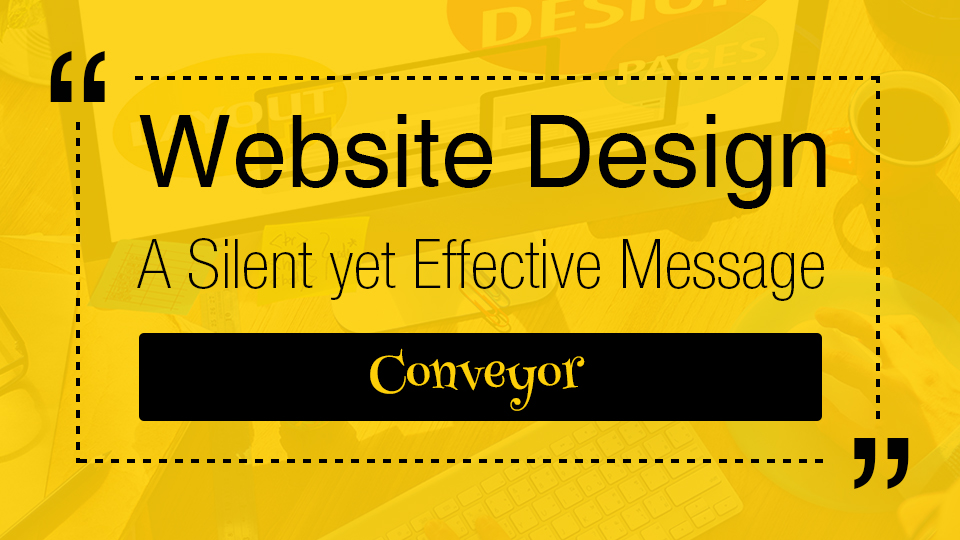 It is the increasing competition and nature of the corporate that compels every business to spice up its presence over a global channel. This is where website design tends to be an important thing to be considered while developing a website. Some businessmen still avoid or underestimate the concept of design. It is quite imperative to understand this broad concept that encompasses a huge variety of tasks involved in the formulation of web pages. There are basically two types of web designs including dynamic and static design. The one designed by using the basic HTML code is referred as static web design. On the other hand, the one constructed, using the superior and refined technologies, as per the instructions given in the database is dynamic website design.
Related: Do I Need A Website For My Small Business?
The chore of website design is executed by the highly-skilled IT professionals who develop a website with the help of programming languages, which will be observed by web browsers, generally HTML or JavaScript. On a technical note, the art of designing a website is a bit difficult as it needs to be a striking combination of aesthetically attractive looks and excellent functionality, providing your users with an attention-grabbing and a friendly website that they can access depending on their preferences.
The significance of web design and its footprint on the web is something realised globally these days. The most fundamental factor that a developer must focus on is the presentation of the website. Also, the content displayed on the website should be accessible in a well-organised and professional-appearing manner. The relevant information and smooth functionality will do a great job in enticing visitors from different parts of the world.
Related: 3 Must Do Website Update Tips To Increase Revenue
The website should be developed such that it can effectively raise your brand's voice among buyers to buy your products. There are enormous techniques and tricks are exercised for creating and collaborating words, images, colours, graphics and fonts in order to convey your message loud and clear to the potential customers. The design should be convincing enough to visitors that they stay engaged with your website exploring every newest thing that has been introduced by your brand.
To achieve everything that has been mentioned above, the web designing requisites a professional touch from deft designers who have the required potential and expertise to shape a gateway that can transform every visitor into a buyer. Hiring the services of an experienced and qualified designer ensures that your online presence will easily attract the target audience and the conversions will be dramatically improved.
Related: 7 Best Steps For Design Highly Convertible Landing Pages
It is simply not sensible to consider hiring the services of expert web designers as an expense; it is rather a sound investment that will help you reap the advantages of online presence. Once the website's task is accomplished and the designing is complete, you can optimise your website with best SEO practices.
However, website design is of supreme importance to every business- be it a newly established one or already existing. It turns out to be a lucrative way to grab maximum ROI for your business. This small investment made today will surely get you the expected results the later day.
Author Bio –
Currently associated with webdesignxperts.com.au, Kristy Bernales always amaze her clients with her out-of-the-box thinking and exceptional creativity. Credit goes to her creative weekend schedules that she prefers to spend alone. All her designs are no less than a source of encouragement for fellow designers.