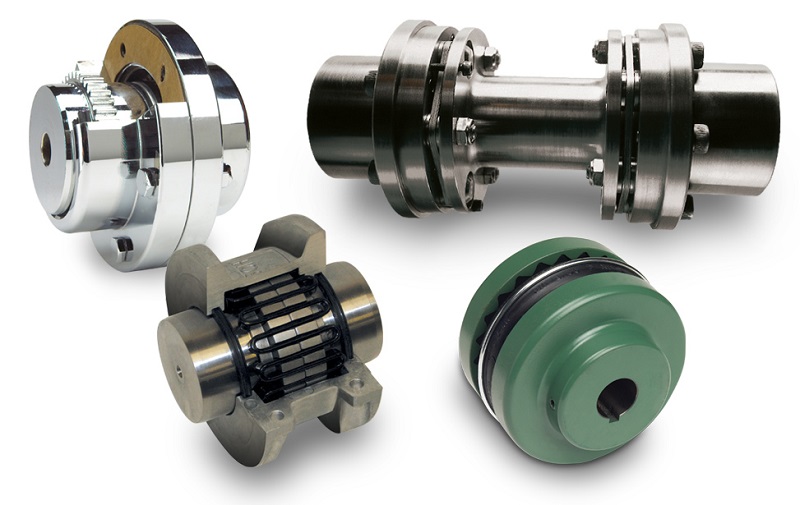 What Is A Metal Coupling And What Are Its Uses In The Power Transmission Application?
Couplings are devices that are used for connecting two different shafts together for transmitting power between them, generally on rotating equipment like motors. The coupling can either provide a flexible or a rigid connection. Flexible connections can allow misalignment in the connected shafts or can also provide a yielding connection to keep the effects of shock at a minimum.
Design of Couplings
A standard rigid coupling features two radial flanges which are connected with the help of hubs at the ends and bolted through flanges. A cylindrical projection also known as rabbet joint is usually used for aligning of the shafts.
On the other hand, a chain metal coupling features a steel pocket on both the shafts with a metal or nylon roller chain wrapped around the sprockets and connected at ends. The small amount of clearance between the chain and the sprocket teeth ensures minimum misalignment of the shaft.
Universal joints are used for the purpose of connecting shafts that are inclined at angles that cannot be accommodated by flexible couplings. Cardan or hooke joints are commonly used for such applications.
Types of Couplings
Many different types of couplings are available for a variety of purposes. However, they are usually divided into two distinct categories- Rigid Couplings and Flexible Couplings.
1.    Rigid Couplings- These couplings are commonly used for shafts that are coaxial to each other. A variety of couplings come under the rigid couplings category, like flanged coupling, muff couplings, and rigid sleeves.
2.    Flexible Couplings- Also known as compensating couplings, they are usually used when coaxiality between shafts is not confirmed. They are also used for applications where shocks can occur in the system. This type of coupling features an elastic member between the shafts. Bibby coupling, Bellows coupling, Oldham coupling, and Tyre couplings are some of the most common types of flexible couplings.
Uses of Coupling in Power Transmission
Couplings are used for many different reasons in power transmission systems. Some of the most common applications are-
To connect shafts of the systems those are separately manufactured, like generator and motor.
To allow easy disconnection and dismantling, for the purpose of alterations and repairs.
For introducing mechanical flexibility or allow shaft misalignment.
For protection from overloads
Minimise the shock load transmission between shafts.
To adjust the characteristics of vibration of the rotating units.
Couplings play many different and important roles in power transmission systems. Understanding the use of coupling in a system, torque requirement, shaft size, and type of material ideal for the application, are some of the factors that can help you select the right coupling. Lastly, it is also important to choose the right manufacturer to ensure that your equipment and tools where these couplings are used last longer.