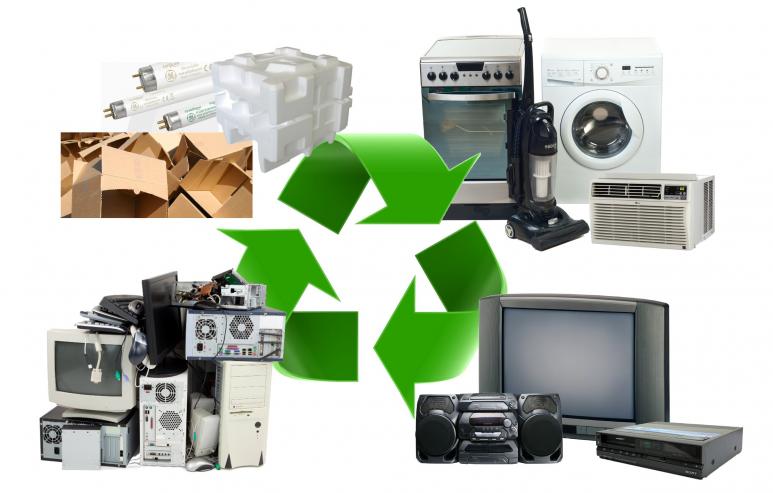 4 Tips to Bear In Mind While Disposing Of Old Electronics
The concept of e-waste is quickly gaining momentum in part due to carbon footprint bandwagon – In case you have been living under a rock, they want it gone or more appropriately reduced. And partly, because they are electronic items and can be re-used/recycled.
A lot is happening in the e-waste domain. You have health risks such as lead poisoning from lead content found in electronic devices and other toxic chemicals. Secondly, a black market is flourishing overseas where these items are being transported and subsequently sold.
Let's see some tips in this regard that you should be mindful of in disposing of electronics:
1.      Certified E-Waste Recycler
There are a lot of not for profit organizations and native groups that deal in e-waste recycling. Call2Recycle is one such recycling institution that provides you with drop-off locations for rechargeable batteries and mobile phones.
At other places, there are sponsored days specifically assigned to collect electronic items. We advise you to equip yourself on how to recycle e-waste topic to expand awareness. E-stewards.org is one such platform where you can find information and employ certified e-waste recyclers.
2.      Donate It or Bring It to a Retail Outlet
Speaking of retail, Best Buy is the leader in addressing e-waste matters. A disclaimer on their website reads that they will ensure highest standards of e-waste dispensation and no item brought to their store will end up in a foreign territory or any dumping ground.
The items they deal in include; TVs, speakers, paper shredders, memory cards, laptops etc.
As for donation, there are many organizations dealing with e-waste reduction namely; Dell Reconnect, World Computer Exchange, Cell Phones for Soldiers, Gazelle, and eBay for Charity among others. Make sure you get the receipt against your donation so as to substantiate proof. Many programs entail cash rewards as well.
3.      Explore Civic Institutions
Visit your local government office, schools and/or universities to seek more reliable recycling choices. E-waste is a bane to society for a fact, so these institutions usually arrange for days and drop-off points for citizens looking to dispose of electronic items.
There are active communities that are engaged in awareness and occasional events/day trips to recycling e-waste. You can participate and encourage your neighbors to participate too.
4.     Upcycle
The art of using used electronics by dismantling them is called upcycling (in this case). How can you make waste useful? Well for starters, you can create some bling. Jewelry speaks a lot about your personality and one made out of e-waste is bound to make a bigger statement.
You can utilize old screws or RAMs and turn them into a pair of groovy earrings. Or heck you can sell them online. You could also employ up cycling for decoration purposes. Take a box of used bulbs and fill them with water and place some flowers in them. Voila! Stunning vases have become a part of your décor.
In addition, instead of throwing away old wires or metal cases you can utilize them to make toys and sculptures. Your kids will rejoice at this that you created them a toy plus it will be a learning for them that how you can lead a life in an eco-friendly manner. It's ingenious on your part (pat yourself on the back for me when you create one, will ya?)
Other ideas include taking out the reel from an old cassette and turn it into a coin purse. Furthermore, you can transform old electronic components into wall art.
Seeing from above I don't know what else you want me to say? You are contributing to the overall atmosphere and at the same time achieving never heard of feats. Tell me, when did you last hear someone using broken machined parts to craft stunning sculptures?
Author Bio: Anna Marsh is a Tech Junkie and a Blogger. She has done BS in Computer Science from a reputable institute. She likes to blog in her leisure time and is currently working as a software engineer at UK Essay Writing firm. You can follow her on Twitter, Facebook, and Google Plus.