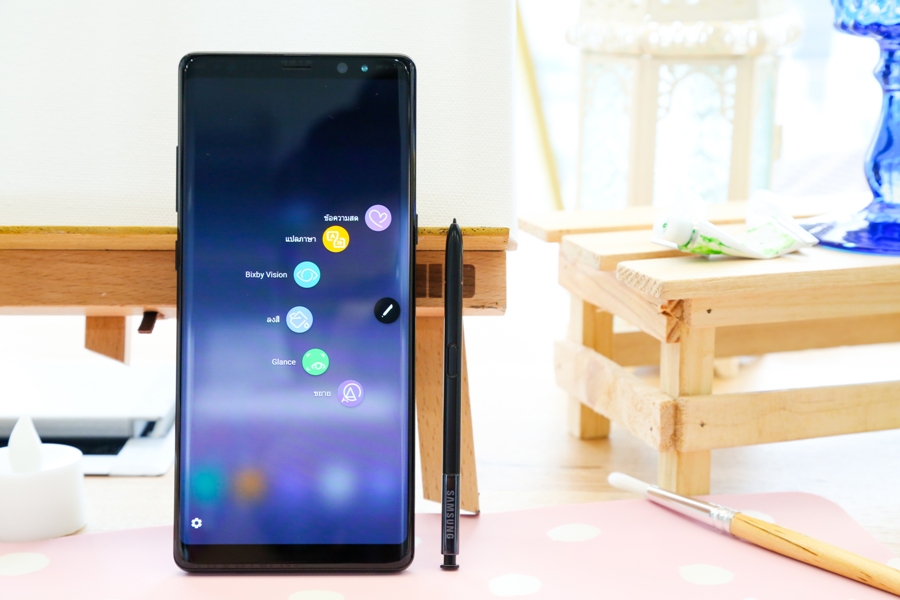 Check Out These 4 Best Smartphones Of 2017!
In the last month, Apple and Google launched new phones to facilitate users with more powerful features. On the other hand, Samsung's latest Galaxy Note 8 has captured the attention of every android device users.
So if you're also interested to learn more about latest smartphones of 2017 then you're at the right place. Keep reading the information shared in the below passage to pick up the best smartphone that matches with your interest.
Assignment writing UK rounds up some of the best smartphones that hit the market in the year 2017:
1.    Samsung Galaxy Note 8
No doubt the Galaxy Note 8 is the best seller and the most advanced smartphone currently on the market. This is because it facilitates its users with 0.1 inch bigger display than the S8 Plus.
It is consisted of 6GB RAM as well as the fastest Qualcomm mobile processor. Furthermore it has advanced S Pen functions with dual rear cameras and the facility to add microSD cards,
The new Samsung device has improved front facing camera with wireless and fast charging. The body of the phone is water resistance with a USB Type-C standard port, and 3.5mm hand free jack.
Anyone could easily purchase the Samsung Galaxy Note 8 from $940 to $950. So if you're also looking for a special phone that has a Gear 360 camera and fast wireless charger then you should go with this device.
2.    Apple iPhone X
We all know that the Apple iPhone X was just announced in the new Steve Job Theater. But it won't be available until the last week of October in many of the big stores.
It is the highest price phone that is offered by Apple with a starting price of $999 for 64GB and $1,149 for 256GB.
This time Apple has used its exclusive features in the iPhone 8 design. It has build with a big 5.8 inch display with glass back.
The buttons less front of the the iPhone X has enable user to secure the device with advanced facial recognition sensor to unlock and use it.
Apple new phone will also facilitate the users with wireless charging option like Samsung devices. The fast charging option of the new iphone will fill up 50 percent of the battery in 30 minutes.
The latest iPhone is powered by the new A11 bionic chip and M11 motion processor with iOS 11. Its body is dust and water resistant with a Strong Glass that support wireless charging.
3.    Google Pixel 2 XL and Pixel 2
This brand new Google Pixel 2 and Pixel 2 XL hit s the market with Pixel book laptop that has 4-in-1 design. The new Pixel 2 and Pixel 2 XL were announced days after the release of apple iphone 8 with the top rated camera.
These Google devices have a large 6 inch 18:9 display with Snapdragon 835 processor and 4GB of RAM. Moreover it will facilitate you with 64GB and 128GB integrated storage and a single rear 12 megapixel camera.
It has a dust and water resistance body with dual front stereo speakers. The prices of the phones start from $649 and 849.
The both devices are powered by Android 8.0 and has Google's newest Assistant features and updated software.
4.    HTC U11
The HTC U11 was released in June with the best camera.
The HTC U11 is a fast operating device with lots of outstanding features similar to a Google Pixel. Many reviewers have said that this HTC phone has better water resistance, much better audio, and a cool squeezable edge.
The brand new HTC U11 has a 5.5-inch high-resolution LCD display with a rear 12-megapixel camera.
You could easily buy it in different colors including red, gold, orange, and pink. The price of this phone starts from $649. Many discount stores are offering this phone for just $599. You could also avail this great deal to be the  owner of a powerful smartphone.
Author Bio
Teresia Clark is the writer of this post. As a Pro Writer, she serves as a Chief Editor for a popular student's online magazine. Currently, she is writing articles to help out students in their academic paper development process. She likes to do the knitting, cooking and fishing in her leisure time.