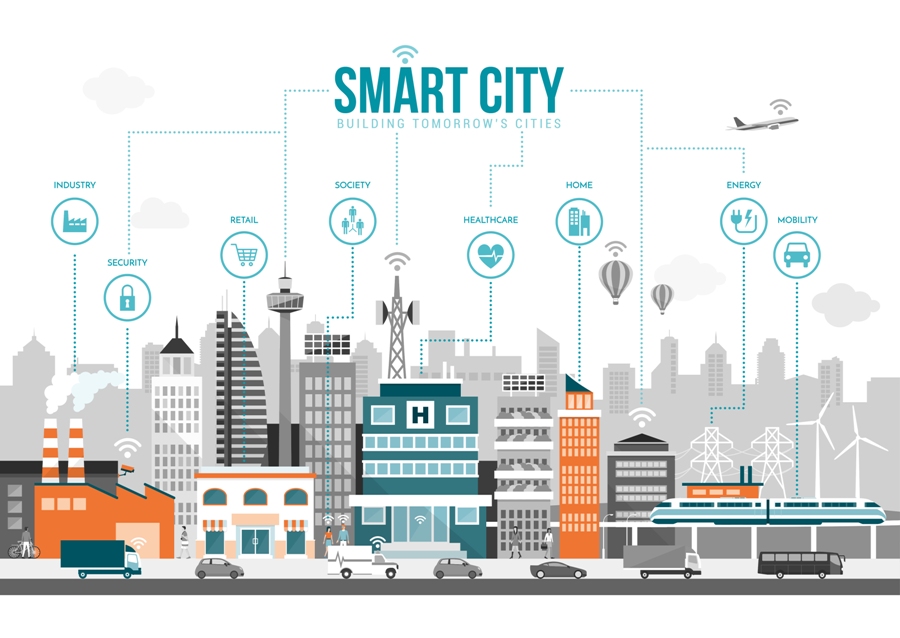 6 Things To Know About Smart Cities!
All of us very well aware that smart cities are designed and developed with a perspective of creating a high-quality of life.Therefore it requires lots of planning and sustainable economic development by numerous key sectors including technology, environment, communication, private, and government bodies. The concept of smart cities is becoming popular day by day due to better infrastructure, healthcare, and the quality of living.
Basically, it is focused on improving energy efficiency and reducing the dependence on scare resources for power generation. It also offers more public safety and security by the use of latest technology.
However, if you want to learn more about the features of smart cities then you should check out the information shared in the below passage.
1.    Smart parking
This is the most crucial element of smart cities which enables people to park their car in a hassle-free manner. In the developed economies, many companies in public and private sector have installed smart parking sensors that monitor parking spaces and help the drivers to efficiently use the parking spaces.
However, if you're also an owner or administrator of a growing organization and want to make most of your car parking space, then you should install the smart parking sensor.
This way you will easily overcome parking issue for your maximum utilization of resources and work operations.
2.    Structural Health
Nowadays many popular construction companies are installing structural health system in the buildings. This system sensor can automatically detect any sort of damage in the building and could send a notification to the concerned department to repair the damages.
For instance, if there is a short circuit or any light is not working it will send a message to concerned person for its replacement like dissertation service send the notification to students.
It not only saves the time of building management but also secures the life of the people that are living in the building.
3.    Smart Garbage Management
A great number of European countries are using Smart Garbage Management system for maximum and speedy disposal of litter.
It also works through wireless sensors which indicate the garbage management to collect the trash when the box is full.
This maintains the cleanness system of offices, buildings, schools, hospitals and every kind of organization.
4.    Smart Transportation Application
This is a very helpful system for people who use public transportation. It allows the passengers to use the app to learn about the bus schedules and any other information related to the schedules.
Anyone could easily download and install an application in their smartphones to access the transportation of their city.
In addition, it also helps the visitors of smart cities to easily figure out the routes of the places they planned to explore.
5.    Smart Healthcare Technology
This technology enables the health sector to diagnosis and treats patients in more accurate and speedy way. This is the reason why almost every hospital is depending on smart health sector technology to improve the health of patients.
The scientists are working on smart healthcare technology to facilitate doctors and physicians to provide better treatment to patients that are suffering from critical health issues.
6.    Smart Traffic Management
In today's technology-driven world, the government is utilizing smart traffic management apps to minimize the numbers of accidents.
This smart system automatically detects the drivers who ignore the traffic signs and risk the lives of people. For instance, it helps the people to cross the roads easily by pressing the stop button places in a pole near zebra crossing.
Author Bio
Eleanore Dyer is the writer of this post. She is a creative writer and uses her writing skills in writing blogs. She is passionate about technology and this is why it is the subject of many of her articles. These days she is assisting students who want to fetch the best grades in their academic projects.