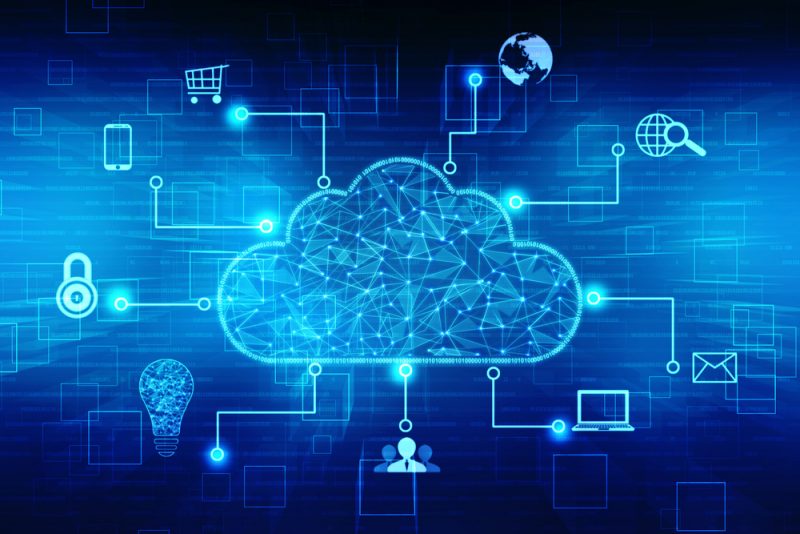 Cloud Hosting and Its Multiple Benefits
Cloud Computing is a widely accepted computing technology today. Although its origin can be traced to network based computing of the 60s, the concept of Cloud Computing has evolved over the years and has been retrofitted for higher throughput and scalability.
Considering its manifold advantages, Cloud technology is also used for hosting websites. The concept of Cloud Computing works on the principle of division of labour. The resources needed to run a site are distributed across multiple machines on the network and are made available to users as per their needs.
A Cloud Hosting provider (sometimes referred to as Cloud provider) offers Infrastructure as a Service (IaaS), Software as a Service (SaaS) or Platform as a Service (PaaS) to other businesses or individuals.
Three major benefits of cloud hosting:
Downtime Down To Zero: Business websites, especially e-commerce portals, attract a lot of traffic and cannot afford a single second of down time. Take for example a stock trading platform – even a second of disturbance can have financial implications and impact the company's reputation as well. As an administrator, your job is to make sure the website is ready to serve 24×7.
However, a hardware malfunction at the hosting end or data corruption can pose a serious threat to the uptime and continuity of your website. Cloud Computing does not let such hardware failure come in the way of your website because your resources are spread across several machines on the cloud network. Therefore, if one fails to function, the other chips in to support.
Some Cloud Hosting providers offer data mirroring which allows mirroring across three distinct devices on multiple drives and cabinets. As a result, hardware malfunction does not disrupt website functioning. 
Coping with Unexpected or Unplanned Traffic: Server failure due to peaking traffic can wreck a website's business prospects. If the Cloud Hosting provider does not have the requisite resources to cope with high incoming traffic during peaks hours, server failure is a given.
The most apt examples are of Flipkart's server failure during the Big Billion Day sale and Amazon's massive internet outage after one of its cloud data centers failed, causing major problems for internet users across the globe.
Amazon's server failure resulted in thousands of websites and apps becoming completely unavailable, while some others showed broken links and images. 
In case of Shared or Dedicated Hosting, you need to understand the scope of your operations and plan things to scale up infrastructure and hosting resources. Cloud Hosting, however, allows instant and easy allocation of resources depending on the needs of the website.
Balance Cost to Throughput: If you run a business website that is growing, then plan your hosting requirements accordingly. If you are on Shared Hosting and your business needs you to upgrade , the general tendency is to opt for Dedicated Hosting. Since Dedicated Hosting comes at a premium price, it is quite likely that your capital expenses for dedicated infrastructure may go up significantly, even though you may not be using the facility to its full capacity. Cloud Hosting takes care of this problem. All you need to pay for is the resources or services that you actually utilize, without limiting scalability.
Parameters to evaluate a Cloud Hosting Provider
A number of factors need to be taken into consideration before opting for a Cloud Hosting provider. The cost of Cloud Hosting is generally based on usage per hour, but there are other factors to be considered too, such as:
When it comes to handling sensitive data, the physical location of servers becomes an important factor.
Another important parameter is the reliability of the Cloud Hosting provider. A standard Cloud Storage Service Level Agreement (SLA) gives the specifics of services offered, for example, a promise of 99.9% uptime. The agreement clearly mentions the way out or compensation that the user is entitled to in case the provider fails to provide the promised service. But the user should necessarily read the fine print of such an agreement. At times, the Cloud Hosting provider may discount outages of less than 10 minutes. For some businesses, 10 minutes of outage could mean huge financial loss and dent on reputation.
While you may be clearly impressed by the benefits of Cloud Hosting, do not ignore the security factor. Cloud Security Alliance (CSA) is an organization that offers certification to Cloud Hosting providers that meet the necessary criteria.
So, Cloud Hosting definitely puts you in an advantageous position vis-a-vis costing and scope for scaling up operations are concerned. But before you upgrade to Cloud Hosting, it is important to do an extensive audit of your existing systems. Study the present state of your business and the future growth prospects before moving to Cloud Hosting. Also, carefully scrutinize the Cloud Hosting provider; understand their plans and ensure they are good enough to meet your future business requirements.