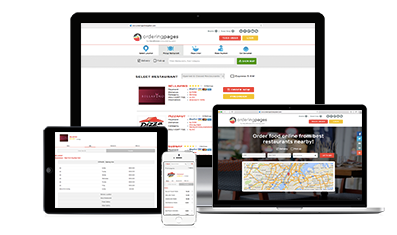 How To Use Online Food Ordering System Strategically For The Benefits Of Restaurants
Keeping in mind the current market conditions, it is a necessity to make use of technology to assist your business without hampering your business plans. And this is where online food ordering system comes to play a significant role. Many of the restaurant owners are looking for this service to stay ahead of their competitors and get an edge over others in additional revenue generation.
Let's take a look at how the restaurant businesses can fulfill their business objectives using online ordering system:
Integrated web presence leverages sales to a great extent
Personalised website and content management
Dynamic menu allows making changes easily
Daily reports for all orders placed, are generated, thus the restaurant owner can plan the daily resources according to that
Not a single order is missed; customers can place order by means of Website, Phone and Physical order taking.
Corporate orders can be managed in advance
There is no transaction fee for reorder
Getting food quality feedback from customer, enhances goodwill of the restaurant owner
No question of turning out customers due to space issues.
With Customer Account Management, the user place the order in a few easy steps and thus overall user experience is greatly enhanced.
Single account can be controlled over several locations.
Special discounts, birthday reminders, managing routine order, etc provides superior experience to the user.
The restaurant owner gets informed about the order placed within minutes with the help of integrated FAX to website.
Online food ordering is quite a popular option for many. Now have a glance at what kind of people you will be gaining more with online food ordering websites:
College students prefer to go to the internet to order. And when they become professionals, they choose web order. With a website and online ordering system, your restaurant can be the one they choose and can cater to the preferences of these young individuals.
People of an organisation, clubs, schools, hospitals, sports teams like to go for online ordering as it is convenient for large groups and is of great value.
Busy families, where working parents can get benefited from online ordering and take out some time to do some other important jobs.
In order to make your restaurant online ordering system successful, what you need to do is, getting it integrated with your complete marketing plan. Finding out some creative ways to reach out to those who are likely to order online, will help. To generate more interest among you customers, give them more convenience. Apart from this, offer them incentives for using online ordering – people love to shop for deals and save money. Reward your top users with special discounts, provide coupons to new users and offer special deals for referring friends.
A good online ordering system comes with certain system tools which can be of great help to increase the number of orders online. As you gather some useful data like the average check size, time when maximum orders are talking place, number of customers using the system, number of total orders every day and every month, which promotions are working, kind of food ordered the most. Using these data as marketing tool, you can plan your business strategy according to that.