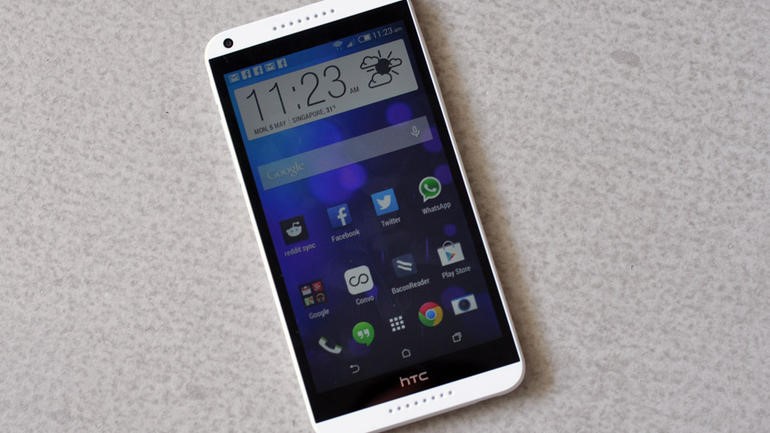 Knowing All About HTC's Desire 816
Desire 816 was aimed to be amongst the mid-range phones available in it market. Though it lacks the beautiful aluminum body of its costly sibling One M8, it has managed to retain the style and features to a large extent.
While retaining most of the essentials it has done away with some fancy extras which make smartphones expensive. It has retained the must-haves which make mobile useful, appealing and dependable. Desire 816 is now being released only in Asia and Europe but it can be purchased online at other regions too
Smart Design
Despite being made of plastic Desire 816 it looks quite similar to One 8 and has Boom Sound speakers, that are front facing, and has many larger distinctive holes in place of laser-drilled grills of One 8. Front facing speakers ensure better video watching experience and better sound. It has a brilliant 5.5-inch HD screen having excellent viewing angles and sharp resolution. The plastic chassis has own charm and does not feel cheap. However finger prints get attracted to back cover very easily. The edges of phone have a matte finish to ensure that it does not slip from the hands. If this is the phone you have been interested in buying, don't forget to avail the latest offers and deals from CouponDekho.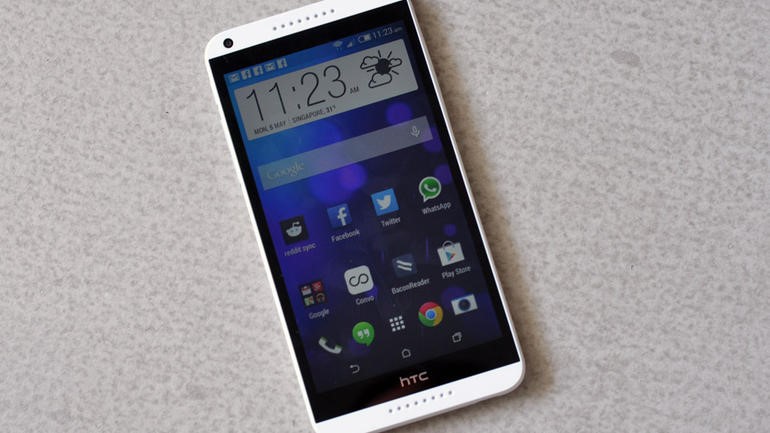 A flap on left side hides the microSD and the nano-SIM card slots. The phone is solid and well constructed. It weighs 165g and can be held comfortably with single hand. It gets powered by Quad-core Qualcomm Snapdragon processor and has 1.5GB of RAM and 8GB onboard storage. It comes with Wi-Fi and Bluetooth, and 4G LTE but without NFC. It runs Android Kitkat and has characteristics of flagship phones. You will get color-coded features, Blinkfeed and new font. It also has 50GB of Google Drive storage free for additional storage space. Get cool discounts on it using Snapdeal mobile coupons.
Average Camera
HTC uses a conventional 13-megapixel shooter camera giving more details but the grains are noticeable at full crop. UFocus is not there but you will get few image filters. You cannot have quick video clips to share because "Zoe" feature is missing.
Average Battery Life
Desire 816 is equipped with 2,600mAH battery as in M8 but the phone does not match up in terms of battery performance with little bigger tablets like Galaxy Note 3 and G Pro2 having 3,200mAH battery. It's embedded 2,600mAH battery can last for a day with moderate use. A charger will have to be carried by a heavy user. It does have "Extreme Power Saving" mode which should help the battery to last long enough so that you can sustain the battery life, till you are in a position to charge it.
Good Performance
It has accepted Qualcomm Snapdragon 400 to maintain low cost and has done well on Quadrant benchmark.
Fine Call Quality
Desire 816 has no issues with the call quality but volume is certainly loud and has to be adjusted often.