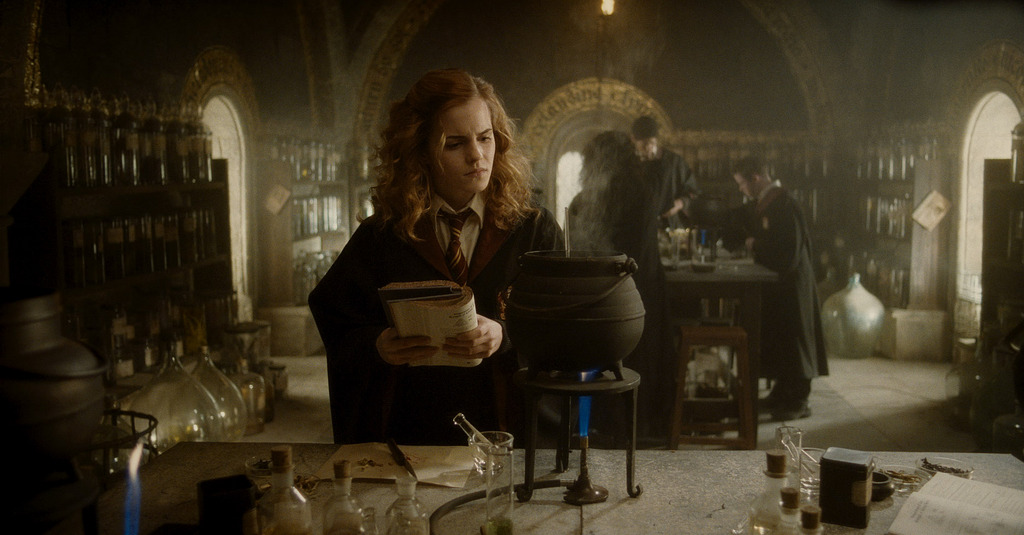 Muggles, Give Hogwarts Touch To Your Room
Over the years, we have had the chance to read and see many fantastical novels and movies. From movies based on Marvel comics to Twilight series, we've seen and read it all but what hadn't changed over the years is our love for J.K. Rowling's "The Harry Potter Series". Since the day first movie "The Sorcerer's (The Philosopher's) stone came, the intense love for the characters has only increased. What more, today we have "Wizarding World of Harry Potter" in Scotland, a place where people go and experience what it feels to be a Hogwarts student. But not everyone have enough resources to go there. What if we cannot go to Scotland, we can still live in our own Potter home and that too for eternity.
Our room reflect a lot about our character. Calm people often love light colors while people with hot temperament love intense shades. A Barcelona's fans has MSN (Messi, Suarez and Neymar) posters all over the room and so do other series' fans. If we go by this principle, a Potterhead's room should like a Hogwarts's dorm room. You might still be perplexed as to how can you make you room look like Harry's we have got some ideas:
The Platform Sign
The first thing that comes to mind when we think of Harry Potter is the platform sign. A place where Harry for the first time met Ron Weasley, the train on the platform that brought Ron, Harry and Hermione together for the first time and the place that started Harry's and Potterhead's amazing journey. The 9:3/4 platform sign is a priceless possession one can put at the door of the room.
Happy New Year
New Year is approaching? Needs to renew your year at Hogwarts and got some stuff to be put in your room? We all want to be asked these questions. Want to be able to place that vintage suitcase and broom in the stockpile to be kept in our respective rooms. But if our room has turned into a dorm room, cases in which we keep our things too can be converted. So, get your own large size vintage brownish suitcase, a broom and don't forget Hedwig.
Get Some Magical Air
Homogeneity in a room is the most attractive factor for a visitor. A room with Dobby's sock, Harry's wand or Gryffindor pillows would look so out of place if rest of the room is not set according to the theme. Paint your room light or dark to convey what you want to say and decorate it with the appropriate ceiling fan design. You can either go for decorative ceiling fans that have lamps attached to them or you can paint your ceiling fan with quidditch ball or stars, giving your room a magical touch.
Lumos
As Harry said, "Happiness can be found in the darkest of times, if one only remembers to turn on the light." And every Potterhead knows the spell for illuminating the light, how cool it would look to have one imprinted on the switchboard? So, next time you go to switch on the light, feel the happiness of actually using the spell. So, Lumos muggles!
So, Accio all your favorite Harry Potter accessories and start renovating your room!
Author Bio:
Writing is not about amalgamation of letters and sentences but it is the deep rooted feeling of the writer that comes out in the form of words and Karan Chauhan is born with that sheer talent. Always curious to explore more in the field of technology, he finds solace in the arms of engineering and always keeps on experimenting using his small Einstein brain. Karan is also passionate about sharing his knowledge on electronics and technology and is a regular contributor for Orient Electric blogs. His obsession for writing and technology is what makes him our favorite.