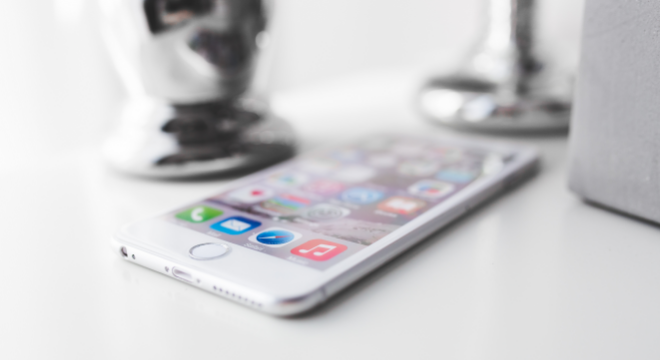 Must-Have Accessories Every iPhone 6s User Needs
If have finally gotten your hands on a new iPhone there are still some things you might be missing. Besides so many new models in the industry there are also many accessories which are designed to enhance your use of devices like this. And with a device like iPhone 6s, you can have anything you want as long as you have the right accessories. We have singled out a couple of them you should definitely take a closer look at.
Power Bank
One of the good things about this new model is that it does not take too long to charge. This means that with a quality power bank, you can easily charge your new iPhone no matter where you are. There are many different power banks available on the market today, still it is very important to get the most quality one in order to match the quality of your new phone. Apple 12W iPad Charger is surely a great option. A nice alternative is the new Anker PowerCore 20100mAh which can charge your iPhone 6s around 7 times before it runs out of power.
Game Pad
Another thing you will love about iPhone 6s is that there are so many games you can play it on. It is much more powerful than some old desktops which means that it can completely support your gaming habits. But in order to make the experience full, you will need a nice gamepad as well. Mad Catz C.T.R.L. is something many iPhone users decide to opt for. The thing everybody like about it is that it supports all the Apple TV games. Besides the gamepad you will also get a quality stand for your iPhone so that it always stands under the right angle when you are playing games.
iPhone Case
Let us face it, we all drop our phones by accident from time to time. Besides this, we keep them in bags together with our keys and pens which can damage them if we are not careful. That is why it is always a good idea to get a nice iPhone case that is going to protect it from situations like this. Cases for iPhone 6s came in various colours and design, meaning that you will certainly find something that will suit you. On the other hand, if your iPhone already got damaged you can always turn to professionals for iPhone repairs. 
Another Camera
Even though the camera on new iPhone is simply great, there are photography enthusiasts who choose to add even more lenses to their iPhones. Olloclip 4-in-one is great device that sits on top of your iPhone and add another lens element to it. It gives you an option to use another two macro zoom lenses and have a wide angle view. This gadget can easily fit your pocket, meaning that it is great for vacation trips. Another gadget called CamKix Camera Lens Kit is also a great option. It is a more powerful camera but more clunker as well.
Getting some of these accessories seems like an obvious choice, especially if you want to experience your new iPhone 6s to the fullest. None of them will take a good chunk out of your budget but you will certainly find them useful.