6 Industry-Specific Project Management Softwares
Technology is here to help us. Experts of different niches cannot function anymore without software tools that help them manage their projects. And while developers can designate and put to work general apps for general use, tangible tasks require more delicate apps and programs. That is why platforms for practical use need to be devised by people who actually understand the given industry. Here is a short but detailed overview of some of the most efficient project management software tools.

It is hard to believe that today anyone deals with accounting services offline. Thanks to the Open Air accounting management software, everybody can have their figures kept in order in a simple way. This software provides separate revenue and project billing, to allow every business to have clear numbers about their incomes. Also, cloud-based service reduces expenses for every client. They handle international financial transactions and all the taxation that might be required in such procedures, as well.

Instant Medical Assistant
Electronic Medical Assistant® has proven to be one of the most widely used software for providers of medical services. This tool has a smart learning engine that enables every doctor to easily select prescriptions and make diagnoses. Also, it showcases a highly useful and practical PQRS feature for creating medical reports. In three words: a database, a calculator and an assistant that every physician should have.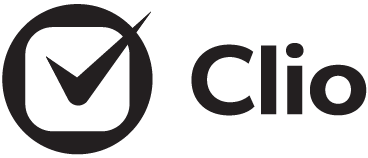 Prolific Lawyers' Bio
Lawyers are among those professions bombed with stress and filled with anxiety. However, the Clio project management software could help them unload the heavy burden of justice from their back and have it work for them. Now you can organize your appointments, let your clients access their documents on cloud (no more printing) and improve the whole workflow within your law firm. Perfect for one-man firms and suitable for larger companies, Clio offers the best computer-based law services.

Smooth Build
There can be no mistakes in constructing buildings. In this niche inches separate you from a disaster. That is why every company that deals with building should use the Tenderfield construction management software. Its main role is alleviating the whole process of planning, devising and putting to use newly-built structures. Main contractors, their associated and clients can communicate and cooperate through this simple and practical project management tool.

The Restaurant Boss
With this software every restaurant owner can lower the amount of money they would otherwise have to do all by themselves. From background features (tools for making food, inventory, wholesale actions) to direct customer service (free seats and reservations, catering and delivery) to business-related options (accounting tools), BIM BOS is the right software for managing restaurant in a more productive way.

The Business Clamp
Straightforward and visually simple, this project management tool can be used by every single business for communication and arrangement of tasks. Basecamp's well-organized calendar gives every user a fast insight into their duties. Also, there have been some innovations lately, like the option of summary emails, with all the recent tasks, instead of individual emails for every single assignment.
To conclude, every single professional in every single area should start using project management software tools to keep their work organized and their productivity constantly improved.