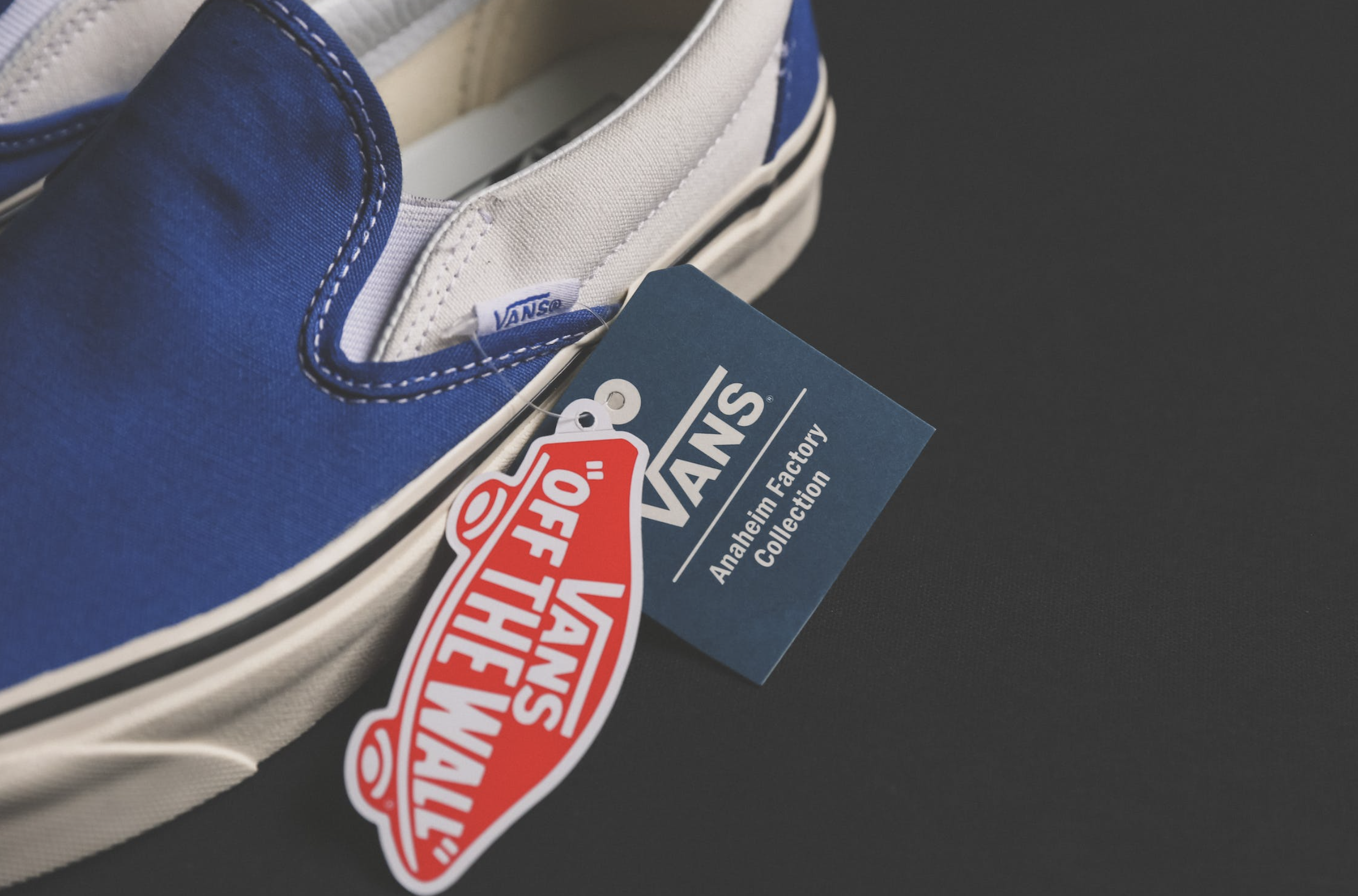 The Best Sneaker Brands Right Now
Over the years we've started to see more and more sneaker brands trying to take the spotlight away from the top contenders Nike and Adidas. While these brands do make the most iconic designer sneakers across the globe, sometimes you just want something a bit different. So if you're looking to put your dunks and Stan Smiths in the wardrobe for something fresh to pair up with your mens streetwear, here's a look at some of the best sneaker brands in 2023 in a variety of price points.
Axel Arigato
Swedish created brand Axel Arigato is a top contender for the best sneaker brands of 2023 with iconic silhouettes and minimalist finishes. These designs created by this brand are nothing short of timeless, with inspiration from both Japan and Sweden showing clearly in their designs.
Axel Arigato trainers are a luxury choice, priced at around £200 as a minimum. The fashion forward brand has an array of silhouettes to choose from in a choice of neutral and striking colours. These sneakers can go from smart/casual at work to a night on the town. This is a brand based around the minimalist potential of streetwear and their mantra is to embrace the now and always look for the tomorrow, and boasts styles that are suited for everyone.
Uniform Standard
Another very clean brand, but this time from the UK. The British know how to do minimalist style well, which is why it is home to some of the most iconic brands with the most heritage. Uniform Standard is the perfect brand for everyday wear, with high quality designs made from premium leather for anyone looking for a mature sophisticated finish.
If you are a little bored of shopping for the same sneaker brands then Uniform Standard is a great stepping stone, founded in 2018 it's still finding its feet in a saturated market, but its quality is more than capable of standing out from the rest. Retailing for around £150 there's a variety of slip on and lace up styles to choose from.
Converse
While this is a big hitter in the sneaker industry and a sister brand to Nike, Converse goes through phases of popularity. The brand is coming back in full swing in 2023 with many collaborations. FRGMT is one of which offers a unique streetwear style for anyone looking for a bold finish. Musician Hiroshi Fujiwara also welcomes Converse enthusiasts to design their own special pair for a truly one of a kind design.
Other designers, artists and brands are also heavily involved in the Converse drop calendar with CLOT, Notre, GOLF WANG and many more all to be expected in 2023.
Veja 
One of the more popular up and comers in the list, Veja is the ethical choice for any fashion enthusiast. With celebrities such as Megan Markle in recent years wearing them, the brand isn't exactly new. Founded by two Frenchmen in 2003, Veja has been well ahead of the ethical competition when they began working with a green supply chain during their inception. 
Veja's vintage meets modern style has been a rising trend as the brand has never been more transparent about their carbon footprint which goes all the way to the sourcing of their raw materials. The brand offers bold styles but also staple high and low top sneakers that are highlighted with their iconic V logo.
Veja sneakers retail for around £120 which is fairly attainable for any sneakerheads. But their prices do vary from style to style.
Saucony
A brand with more than 100 years of experience in crafting shoes, Saucony is a great choice for any looking for a workwear meeting streetwear style.
The brand from the USA hones in on retro colourways and simple silhouettes. The Shadow collection is an essential for staying fresh when you're looking to stand out. This heritage brand is known for both running shoes and stylish sneakers so you know they'll continue to keep comfort at the forefront of their designs.
Saucony is likely to be one of the more affordable brands on this list with styles starting from around £85.
On Running 
Founded in 2010, On is a brand that focuses on movement and your comfort doing it. Created in Zurich, Switzerland On Running has an iconic sole that's designed to cushion your foot during a run, but that's not why we're talking about this brand.
Since they began their brand On has dived into the fashion scene with minimalist styles designed for everyday wear and more importantly everyday comfort. Their inspiration comes from life itself with urban explorer, tennis, travel and adventure all appearing in their lifestyle designs. You can expect collaborations from On in 2023 as they plan to find their place in the style sector of the shoewear industry.
No Two Ways
Likely to be the most memorable brand you read about today, No Two Ways is only a few years old, but is getting the sneaker industry excited for something new. The brand isn't here to take the world by storm and steal the thunder from the big brands, but rather coexist.
Founded in East London, the brand designs technical trainers that are fashion forward and surprisingly affordable. Retailing at around £120, the designs are selling out fashion and the brand is heavily featured in some of the top streetwear blogs such as Nice Kicks and HYPEBEAST.
Interestingly the brand isn't pushing out styles left right and centre to make as much cash as fast as possible. Even now their website offers only 4 styles and the brand is known to have ethical practices in places as to avoid wasting materials and stock. Lower stock also tends to create a higher demand with the sneaker even making an appearance on StockX, which is commonly used for selling premium brands and rare finds.
Conclusion
It's not to say that Nike and Adidas don't have some of the best trainers on the market. But sometimes you want to stand out from the crowd, Air Jordans, Yeezy's and many more styles from the giants are up there for a reason, with unique colour ways and innovative comfort technology, it makes it a tough choice to sway from the biggest sneaker brands around.
Mens fashion is looking pretty good in 2023 with more brands looking to focus on the slower side of fashion and get their customers to spend a little more on something that lasts a lot longer. Not only does the quality tend to be better, but when someone spends a little more on an item of clothing, they tend to look after it much more!