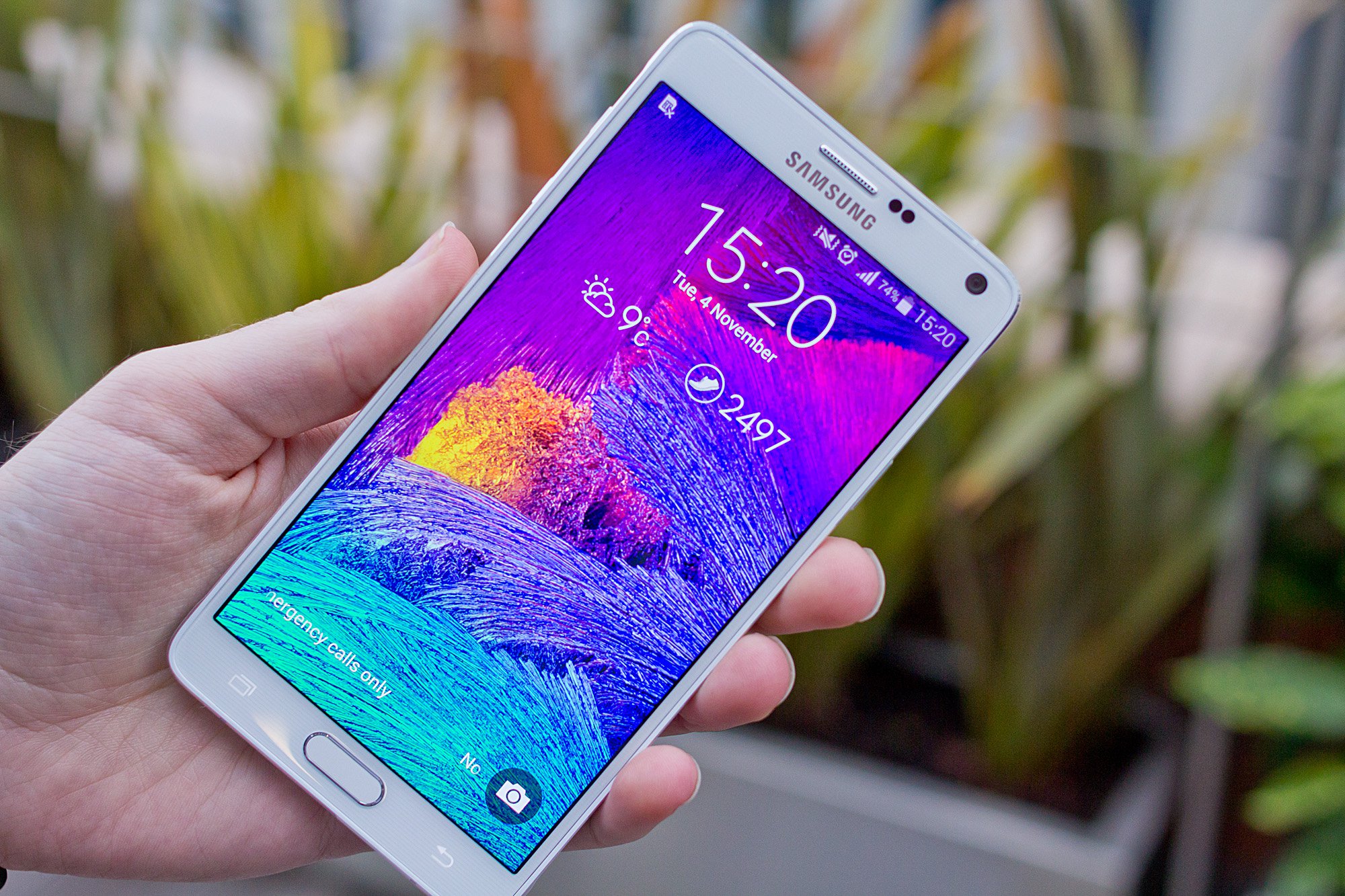 The Galaxy Note 4 Review
The Galaxy Note Series has always been and will be the most dear piece of engineering ever. The credit owes to their specifications, which are the best in class. The latest Galaxy Note 4 is the best device in the line-up and remains to be the most hi-tech smartphone on the planet.
Galaxy Note 4 – Basic Specs
Screen: 5.7in 2560 x 1440 Super AMOLED (515ppi)
Processor: 2.7GHz Qualcomm Snapdragon 805
RAM: 3GB RAM
OS: Android 4.4 KitKat
       Camera: 16MP rear with OIS, 4K video, 3.7MP f/1.9 front
Storage: 32GB (up to 128GB microSD)
Battery: 3220mAh
Connectivity: Wi-Fi, 3G/4G, NFC, Bluetooth 4.1, IR,
Dimensions: 153.5 x 78.6 x 8.5mm
Weight: 176g
The Big and the Bold
The screen is massive as it can get with delicate body and 5.7 inch soft touch screen, which precedes it over biggest challengers like LG G3 by 0.2 inches. Despite the enormous screen size, it fits perfectly in your hand and you can easily access all phone keys with your thumb. It comes with a new faux leather back panel that gives you a velvety feel and easy grip. Considering the massive size, it only accounts for 176g to stay light in your pocket. You may get a lighter deal money-wise, if you buy it through Snapdeal coupons deal.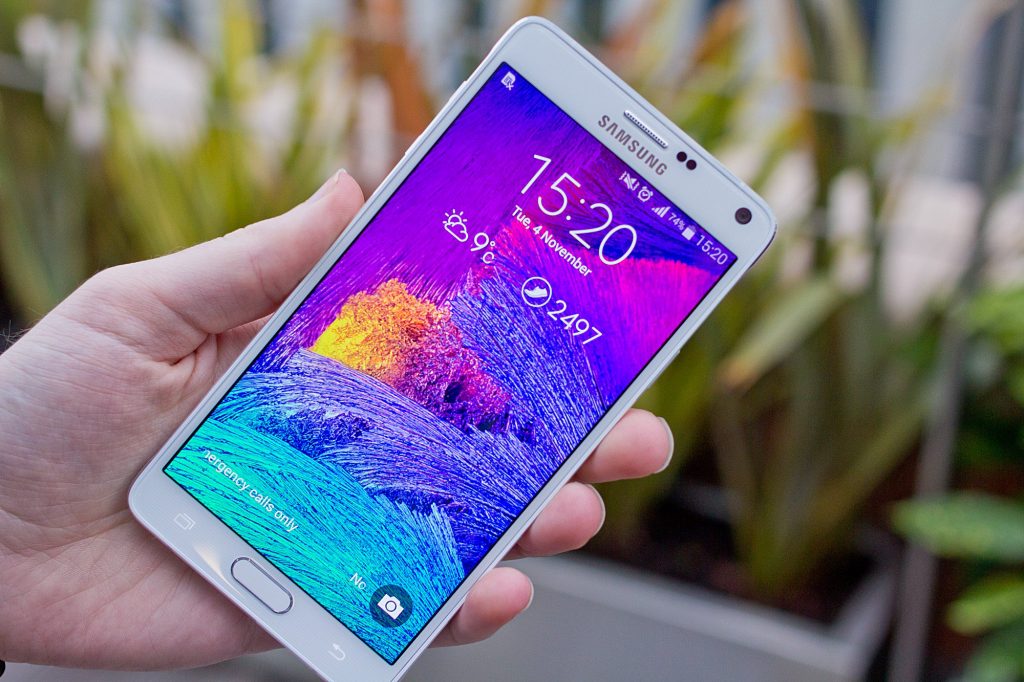 Powerful Display
Let the LED brighten up to discover the 2560 x 1440 display, which makes it the first 2K screen size in the entire Samsung family. The Adaptive Display technology allows it to automatically adapt to the warmness and brightness of surrounding light. Compare the same photo in Galaxy Note 4 against any other smartphone and you will see the day-night difference. It still looks beautiful when AMOLED display darkens out, because the pixels are renderable to black. The chromatic appeal might not be as attractive as presented by its competitors, but there is a range of color display and screen adjustment options to fine tune the visuals to your heart's pleasure.
Long Lasting Power Support
The 2k screen size comes at the expense of high battery consumption, but thanks to 3220mAh removable battery that will not be a problem with Galaxy Note 4. It exaggerates Note 3's output and has been tested to excel compatible batteries with longer duration. The newer battery comes with a powerful stamina that after full day of gaming, photography and Wi-Fi usage will still find 10-20% reserve by the end of the day. Moreover, it charges amazingly fast with the original charger, filling up to 50% in just 30 minutes.
Rocketing Speed
Qualcomm's latest silicon means that together with 3GB of RAM, it is the incredible Hulk among the smartphones. The phone can take any amount of badgering; you can leave apps open in the background without worrying about its effect on your HD game, instantly jump in and out of apps and perform multitasking without freezing your screen. The handset comes with latest Android KitKat 4.4 version to get the most of the Android OS.
The Verdict
There is no denying that with Galaxy Note 4 you can accomplish wonderful things and get the most out of your creativity. It truly deserves the part 'smart' in smartphones. At its price, discountable with Flipkart coupons, it may not have a ravishing camera or waterproofing features, but if you are trying to get close to approximation, it cannot get better than this.