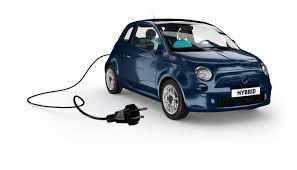 The Popularity Of Electric Cars: Their Advantages and Disadvantages
Motorists are the people who cannot imagine their life without a car. These are the people who are particularly interested in the news about cars and car manufacturers and who that go with the times and try to keep their vehicle in impeccable condition.
A car is a wonderful thing and plenty of people dream of owning one. Someone wants to buy the latest model of car from their favorite manufacturer and they, for instance, may check deals on Hyundai Accent around the clock, someone wants to buy a car that would match their shoes, and someone is happy with their old car, which serves faithfully. There are drivers who prefer cars only with a manual, and some who prefer automatic transmission. Many travel by cars, which run on gasoline but in recent years electric cars have become increasingly popular, though today we still have only a few electric cars on the road. However, they will soon completely replace cars that are habitual for us.
What are the Advantages and the Disadvantages of Electric Cars?
Let us begin, of course with the pros and the first thing we would like to highlight is the quiet and smooth ride. If you ever have been behind the wheel of a car like this, the majority of petrol cars will seem clumsy and loud to you.
Electric cars do not consume gas. Instead of petrol engines, they have an electric motor, which only needs to be recharged in order to start your journey. You can charge the motor at night or you can recharge it within a few minutes via a special electric unit. One charge will allow you to drive for about one hundred and sixty kilometers and many drivers claim that this enough for one day. Given the fact that the electricity is cheaper, an electric car is also economical, which is beneficial for your family budget. Another big plus, especially for environmentalists, is the absence of harmful emissions into the atmosphere.
However, there are also some disadvantages, and, above all, it is the absence of special recharging stations in some cities. Therefore, going on a long journey is rather dangerous. However, it is a matter of time and after a couple of years, the charging stations will be scattered around the cities and the minus will turn into a plus.
Another disadvantage is that you will need to spend more time in order to recharge the car than to refuel it. On the other hand, you are unlikely to be in a hurry at night. So it is not a problem to recharge your car at night and in the morning you will have a fully charged engine allowing you to go to work or on business.
Expensiveness. Today, it is a significant disadvantage. After all, electric cars are much more expensive than regular cars, which means that you will have to save for a car longer than you normally would if you wanted to get a Santa Fe running on gas, or you will have to take out a loan in order to quickly get behind the wheel of the car with an electric motor. At any rate, popularity of electric cars is increasing, which is a positive tendency.