Social media goes far beyond chatting with people and staying in touch with everything they do, as well as keeping up with the latest news in various industries, since they open the door to quite a lot of business opportunities for companies all over the world.
Businesses across the globe are realizing the potential social media has and have been using it for promoting their content for quite a while. However, there are still skeptics who don't believe social media can have a significant impact on their business and they are choosing not to implement social media strategies in their business plan at all.
What they fail to understand is the fact that social media actually offers numerous benefits to each and every business out there that promotes its content on various social networks. While one of the obvious benefits is certainly reaching out to more people who you can turn into new customers, there are several more benefits that are just as important and crucial for business growth, so take a look at what those are.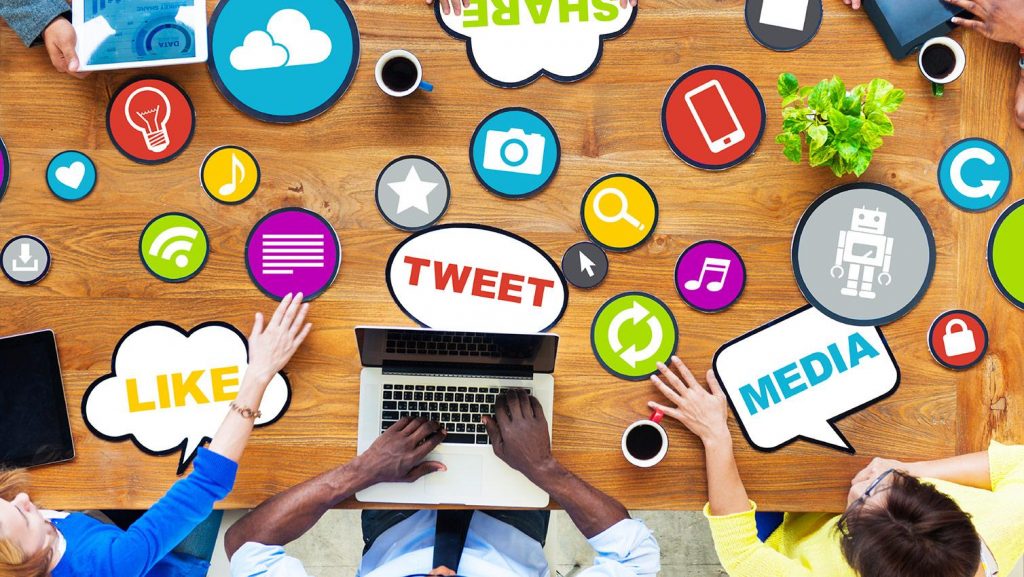 Finding New Audience and Expanding Your Reach
Social media are great for reaching out to more customers, particularly because of the various features for targeting your audience. You can target your audience by location, age, gender, their relationship status, the language they speak, education and profession, as well as their interests.
Using those features, which Facebook primarily offers, can help you promote your content to the right type of audience that will certainly be attracted to what you have to offer. It will be much easier to engage people in your brand when you provide them with content that they are actually interested in.
Twitter, for instance, has a geo-search that enables you to locate anyone who's nearby and it tweets about something related to your business. This feature makes it easy for you to find people who are generally interested in what your business is about, so that you can reach out to them and provide them with a valuable proposition.
Needless to say, reaching out to your target audience and turning them into new customers is one of the crucial goals every entrepreneur most certainly has, which is exactly why you should build a strong social media presence, as expanding your reach is one of the greatest benefits social media provides. This will help you raise awareness about your brand and boost your reputation, ultimately building brand loyalty, resulting in a positive ROI.
Gaining an Insight into Your Customer's Perspective
Social media allows your customers to provide you with instant feedback, both positive and negative, which enables you to gain a clear insight into their thoughts and opinions. For instance, if you launch a new product and share information about it on social media, people are certain to comment and say what they think about it. It's an excellent way for you to learn what your customers' preferences are and whether or not you hit the bullseye with your new product.
What's absolutely vital is for you to learn to respond in a positive manner to potential negative feedback. It goes without saying that you should always respond to feedback in a timely fashion, as that will help you build trust with your customers and create meaningful relationships with them. However, when it comes to negative comments, you need to offer the solution for resolving the potential issue and make sure you leave your every customer satisfied.
Knowing what your customers' perspective is regarding the products or services you offer is extremely important, because that kind of knowledge can help you learn whether some issues need to be addressed or some changes need to be implemented in order for your customers to be completely satisfied. It all comes down to them, after all, doesn't it?
Getting ahead of Your Competition
Social media can help you learn more about your competitors, as you can follow what they do and what type of content they share in order to improve your own social media marketing strategy. This doesn't mean that you should copy them, but use the knowledge you gain to improve your market intelligence.
You can create search streams and monitor your competitors, that is, monitor the mentions of their name or product on social media in order to learn what people think about them and how your competitors are engaging them. By finding out the key information about your competitors, you can perhaps learn if they are missing some key points in their marketing strategy, which will provide you with an opportunity to offer something entirely new.
Getting to know your competitors can help you get ahead of them easily, since gaining an insight into what they do and what marketing strategies they use can enable you to focus on providing your customers with something different that would get their attention and engage them in your brand.
Increasing Your Website Traffic and Search Ranking
One of the best benefits social media offers is the opportunity to increase traffic coming to your website. Since social media provides you with the easiest way to share your content with your target audience and, thus, engaging them in your brand, you can greatly increase your website traffic.
When your website traffic gets increased, you will easily generate more leads and build a larger customer base. As a result, that will help you increase your sales and generate a lot more revenue. Therefore, social media enables you to achieve some of the most important goals of your business organization.
Social media also help with improving your SEO ranking. Namely, the more people share your content on social media, the higher your search ranking will be. This goes hand in hand with driving more traffic to your website since, once your website is ranked higher in search engines, people will be more likely to come across it. This is due to the fact that Google and other search engines will move your website up in search engine results, so that people typing in the keywords relevant to your business will find you instantly.
There is quite a lot to be learned about search engine optimization, so make sure you get on that as soon as possible. It may seem difficult and overwhelming at first, but it is actually quite easy to understand. However, if you want to, you can always hire an SEO company to help you out and make sure your content is distributed to your target audience in the most effective way possible in order to improve your ranking. There are a number of such companies, so consider going online and checking out some SEO company reviews based on their clients, as those reviews can help you choose the best experts in the industry.
As you can see, social media can provide you with some of the most important benefits for your business, so you should definitely build your social media presence and start improving your business. Social media offers excellent opportunities for business growth, so start harnessing their power and create your social media marketing plan right away.