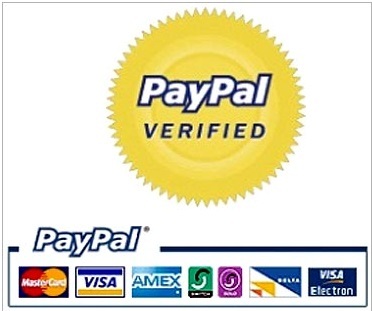 Why PayPal Must For Ecommerce Website
Do you have an ecommerce website that is not making money for you? We got an idea you may love to use. It is called PayPal Payment Option that will help you make more money. What is PayPal? PayPal is in the form of an online bank that allows you receive or send money to anywhere in the world. It is better than the Payza account. It is the most preferred and convenient method of payment gateways. You will need a verification of your bank account in PayPal if you are to use it and it is done within1-2 days.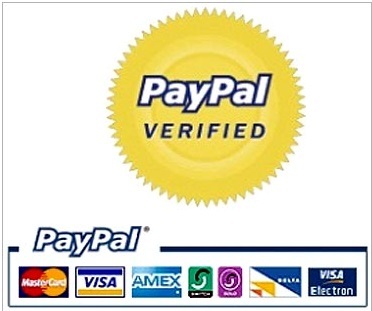 Without a bank account, you can still operate a PayPal account but it will be unverified until a bank detail is added to it. When you have accepted the PayPal payment, it is simple to get a Payment Receiving Preferences that can block some certain types of buyers.
You decide who sells or buys from you. It is also easy to change the credit card company name too. You are not expected to pay anything when you do not sell anything.  The amount to pay depends on what is sold.   PayPal does not take you through a rigorous set up of a secure e-commerce Web site. After creating a button with the Button Factory, and clicking Yes, everything gets easy.
There is no setup fee for you. You are only paying when you sell something. Many website owners and bloggers are already doing it and you can equally do it. What you need is a good plan, hard work, passion for blogging, determination and execution on your niche or topic. It is free to open a PayPal account and it is your email ID that is going to be your PayPal account. It is a secure payment option that provides secure socket layer.  It cannot be hacked. All you need is to remember your password and email ID.
These are some of the reasons why an ecommerce website requires a PayPal Payment Option. There are a lot of people who are involved in online business who are making use of this on their commercial website. You are not going to be an exemption.  With PayPal account, you got a lot of things settled in receiving or even making payment from India to any part of the world. This is what was not available in India for years now until India was included in this online fund transaction.
Checklist for Setup PayPal Account in India
Creating an PayPal Account
Go To PayPal Sign-up Form.
Choose your country and select a plan.
Types of account offer by PayPal
Personal – You can only buy via your PayPal account and you cannot receive money into your account.
Premier – You can Shop online or Receive money into your PayPal account.
Business – Provides all kinds of transaction facilities.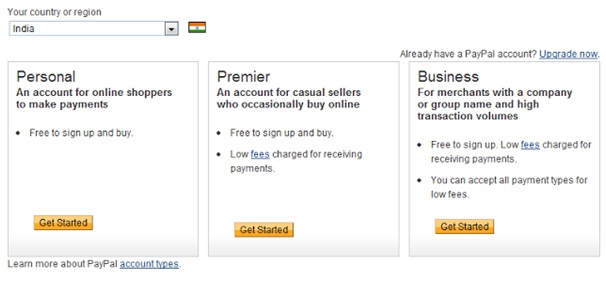 A new window open and looking for various information's about you like your name, postal address, mobile number, Email and PAN (permanent account number) number.
Choose agree terms and continue button.
Your PayPal account is set now. You will notice account type and your status will be unverified. Basically Verify your Email Address (mandatory) and Mobile number (optional). This completes the first step process.
Once after your account has crossed all the above explained steps, move the cursor to profile option and choose the Add / Edit Bank Account option. Click on Add button – Carefully fill this form with your exact name on Indian bank account passbook, bank name, account number and mention your bank ifsc code. You can find this code in your bank cheque book or you can find online bank ifsc code from railrani website.
Verifies your Indian bank account and you are now verified to receive money to your PayPal account and withdraw your PayPal balance to your bank account which takes around 5-6 days to make the withdrawn money to be visible on your Indian bank account balance. This process is free in India.