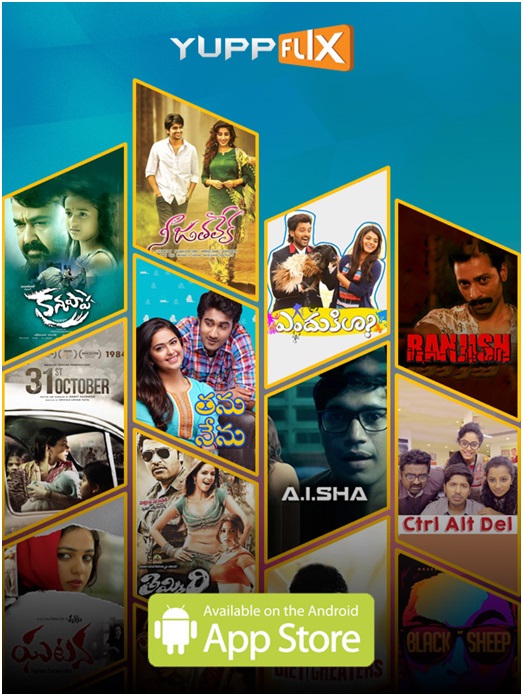 WAYS TO WATCH MOVIES AND TV SHOWS ON MOBILE
Have you ever had the urge to watch a movie on your mobile but all the sites you see on the web are not for free? Some of us wants to watch on our mobile phone even if we have the convenience of our smart TVs and computers. But, how can we enjoy that kind of urges if we do not have access to any of the websites? The good news is there are applications for ios and androids that are offered for everyone with a smartphone or tablet. All you have to do is to download it, and prepare a stable internet connection, and you are good to go.
There are several applications for us to choose from, so I cited some of them.
This application is an on-demand streaming service which is readily available on YuppTv. It streams primarily Indian movies. It works perfect on mobile phones. The advertisements on this app may be relevant to the users and the movies are all available legally.
Netflix App 
This application is widely – known globally. It gives you the pleasure of watching movies and tv shows in hd. The thing is, you should first download the movie or anything you have to watch first in order to view them; because it works like a dvd rental online. Other than that, Netflix is really the perfect pair for chilling – if you know what I mean.
HboRushh 
If you had loved HBO, you surely will love HBO Rushh. This app caters the HBO India. Meaning, you can enjoy your Hbo channel inside your smartphones. Not only that, this application also offers fun trivia, and Hollywood tips. What else can you wish for, right?
FOX MOVIES PLAY 
This is the last of our list, but definitely not the least. Encased with the app, the infamous Fox Tv is inside of it just waiting to be unveiled. It streams the movies shown in the channel letting you catchup if ever you missed watching them. Also, they offer premium accounts so we can enjoy it. Here are the mobile movies that offers Indian movies online. Test them, and you won't regret it.