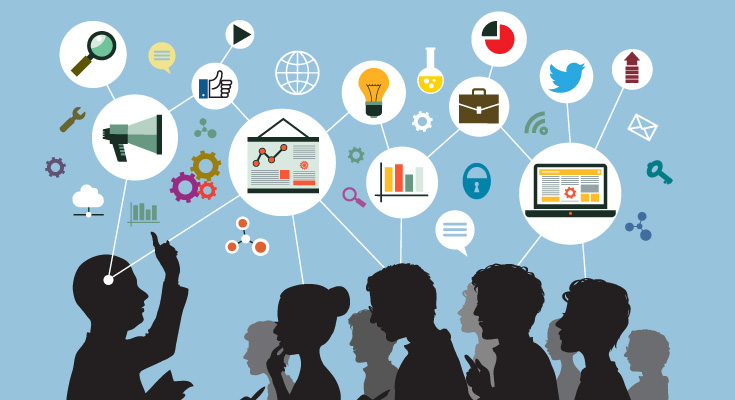 Which Tools Can Help Your Influencer Marketing Campaign?
Personal recommendations have outgrown the realm of one-on-one conversations and skyrocketed straight to stardom with the help of social media. Think football stars wearing a single brand repeatedly in their Instagram posts, beauty bloggers testing a new line of lipsticks and sharing their feedback all over the world wide web, and similar posts that keep on popping up.
We as consumers have a well of online reviews at our disposal within a matter of seconds, and we put our trust in our like-minded friends, family and online personas, but also those we admire. To be more precise, 92% of our buying decisions are based on a recommendation from someone close, and this extends to the world of social media sharing.
As a result, marketers have started refining their approach in order to utilize influencers' natural impact on the consumer's perception and to bridge the gap by reaching an extraordinarily large pool of potential customers.
This is where tailoring the perfect influencer campaign becomes essential, as they will be the voice of your brand, and the personification of its promise. However, as straightforward as it may seem, if not handled properly, your endeavor can be futile – and fine-tuning your efforts with the right tools and methods can make or break a campaign.
Identify relevant influencers
Numbers are known to be a marketers' best friends, but also their foes, as it often happens that a massive following (or the lack thereof) can indicate very different results for your campaign. Marketers are therefore eager to base their choices on a large number of followers, and while that is one part of the picture that matters in terms of brand awareness, that doesn't necessarily coincide with your need to increase brand engagement.
For instance, the Tumblr-based blogosphere is over 350 million-strong, and still growing, while small businesses have reported a 126%-increase in lead generation as a result of blogging. Now that's a piece of a multi-million dollar pie no wise marketer wants to miss out on. But from such a vast ocean of bloggers and their swelling readership, how can you invest your time and funds to build relationships with those who will actually produce a ROI?
First of all, filtering through a slew of online opportunities to find the ones that match your brand and your audience can be a time-consuming hassle if done manually. Not to mention that by perusing hits through Google can often significantly limit your search and give you garbage results. This is where Dibz steals the spotlight as the go-to tool for marketers who want trust-worthy results.  
Designed to uncover prospects among the highest-rated influencers that match your search parameters, Dibz also saves you the fuss by eliminating spam results through its unique algorithm. So, it's not only a time-saver, but an in-depth discovery tool that helps you make the right connections from the very beginning of your campaign.
Once you have a list of names and their contact information at your disposal, you can take your pick as to the right online influencer pool for your brand. Target the influencers that have the best of both worlds: a strong following, and an equally strong engagement rate, as that is the only way you can increase brand visibility, boost your reputation and the chances of better conversion rates will soar.
Establish genuine connections
Another common issue that can end up wreaking havoc on your campaign is the foundation of your relationship with influencers. They are, first and foremost, people, and as such, they appreciate a level of transparency and authenticity.
Furthermore, once your brand is in the hands of an influencer, you have officially relinquished a certain level of control. That includes their style, tone of voice and anything else that has made them powerful in their designated niche. If you do try to impose your own perception, their followers will know. They can tell a fake from a genuine review from miles away, and they will not appreciate the gesture.
Such mishaps will not only diminish the influencer's reputation, but customers will easily put your brand in the same despised basket as the brands that mostly rely on paid ads and flashy banners. The time for impersonal, annoying pop-up advertisements is long gone, and your audience craves a personal, genuine voice that resonates with their own values.
It all begins with understanding your influencers and the right communication tools you can use to simplify your, hopefully, long-term engagement. One of the best-known CRM platforms used for large influencer campaigns is BuzzStream, which keeps all of your conversations in one place, helps you learn more about your influencers' authority and outreach, and simplifies the process of building your hub of online supporters.
Still, remember: influencers are human beings, and in order to maintain an open line of communication, you will need to make sure that your language and your actions are in line with your brand as well as your influencers. This is a two-way street, and sharing, commenting, re-tweeting, visiting their events, spending time with them, even inviting them to your offices is just as important as their review of your product or service.
Build awareness, loyalty and engagement
Another way you can increase your outreach and rely on organic, creative content is to use various marketplaces that allow you to connect with influencers all over social media platforms. Two well-known influencer marketplaces that have shown immense growth potential are Google's own FameBit and Octoly, which are specifically designed for video reviews.
The former, for instance, allows influencers to bid for a YouTube campaign, while the latter requires sharing free trails or sending free products for an influencer to post a genuine review about either on YouTube or Instagram. This can come in handy especially for brands that utilize videos as their preferred form of communication, such as those within the gaming industry, which has utilized the power of YouTube voices for years.
These and similar marketplaces may be the starting point of building a community of influencers who will not only raise awareness of your brand and increase your visibility, but also inspire your potential customers to engage with your brand.
Most importantly, when it comes to devising an influencer marketing strategy, you should never lose sight of the basic human element. With Millennials and Gen Z taking over the consumer world by storm, it is essential for marketers to embrace the ongoing personalization revolution, making it possible for your next-door neighbor to destroy a brand empire, or a social media-immersed teen to transform the success of a young startup.
It comes down to changing the perspective from lists, numbers and pie-charts, and creating a mindset that prioritizes the human behind the comment, the video or the tweet – because they are the ones shaping the future of branding and marketing.