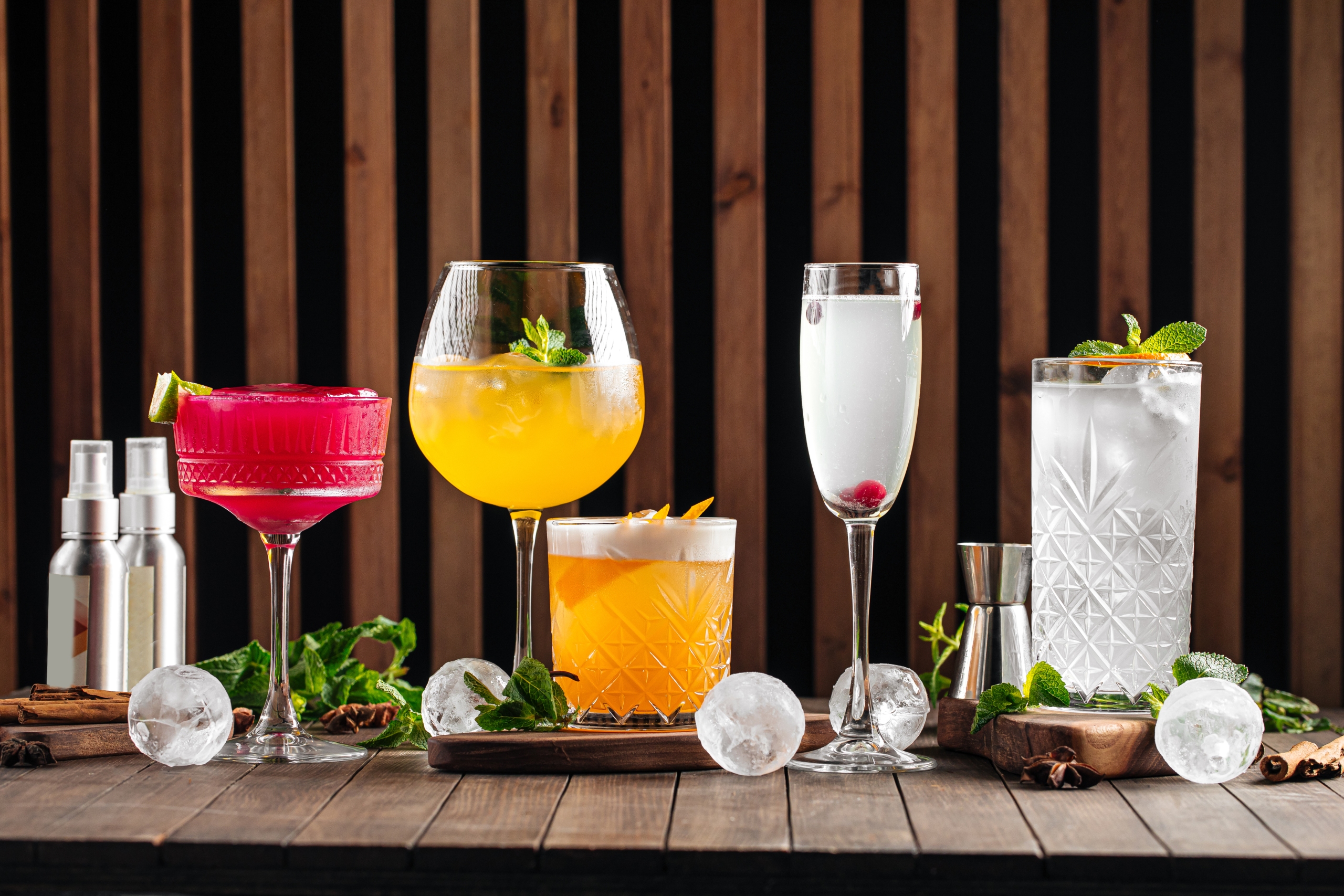 5 Amazing Drinks to Serve at Your Next Get-Together
Whether you're hosting a birthday party, housewarming, or just a get-together with friends, it's important to make sure your guests have the best experience possible. Offering drinks is always a great way to ensure that everyone has something to sip on while they mingle and chat. But what drinks should you serve? Here are five drinks that will wow your guests at your next gathering.

Mimosas
No brunch would be complete without mimosas! This classic drink consists of equal parts orange juice and champagne. It's light, refreshing, and perfect for any occasion. You can add ice cubes or even some frozen berries if you want to give it an extra boost of flavor. Plus, mimosas are easy to make in large batches, so they're perfect for larger parties.

If you're feeling adventurous, there are plenty of ways to put a twist on the classic mimosa. Adding fruit-infused vodka or your favorite liqueur can add an extra kick, while muddling some berries and then topping with bubbly creates a more complex flavor. For a truly unique take, try mixing equal parts pineapple juice and cranberry juice instead of orange juice. You can also replace the champagne with a sparkling wine or prosecco for a slightly dryer taste. Whatever you choose, your guests are sure to love this refreshing twist on the traditional mimosa.

Moscow Mule
This vodka-based cocktail is made with ginger beer and lime juice and served in a copper mug. The combination of sweet, spicy, and sour flavors makes this drink irresistible! Plus, if you use flavored vodka such as cranberry or raspberry vodka, then you can customize the taste even more for your guests. Just make sure to keep plenty of limes on hand for garnishing!

Serving a Moscow Mule can be fun and creative. You can throw edible flowers into the drink for a beautiful presentation, or use colorful paper straws to blend with the copper mugs. If you're feeling more adventurous, why not make some ice cubes out of ginger beer? This will add an extra kick of flavor to your drinks. Or, if you're looking for an even more unique way to serve a Moscow Mule, why not try infusing the vodka with some of your favorite spices or herbs? This will give your guests an unforgettable experience. No matter what you choose, everyone is sure to love this classic vodka-based drink.

Old Fashioned
This whiskey-based beverage is old school but still highly popular today among cocktail enthusiasts everywhere! An old fashioned is made with whiskey (rye or bourbon), bitters, sugar cube (or simple syrup), orange slice or cherry garnish—all stirred together over ice in a rocks glass with an orange twist finish on top. They may take longer than other cocktails to make but their deliciousness makes it worth it!

If you're looking for a fun way to mix up your old fashioned, why not try muddling some fresh fruit such as strawberries or raspberries in the glass before stirring? This will give the drink a sweet twist. You can also infuse the whiskey with spices like cinnamon and nutmeg for an extra kick. For a smoky flavor, try adding a few drops of mezcal or peated whiskey. If you want to make it even more creative, why not add some bitters that are flavored with herbs like sage and rosemary? No matter what ingredients you choose, your old fashioned is sure to be one of the most popular drinks of the night.

Blue Blazers
Blue blazers are a colorful, vibrant drink that is sure to be a hit at your next gathering. This cocktail consists of equal parts brandy or premium scotch and hot water, with orange juice added for flavor. The result is a flaming blue beverage that goes down smooth and packs quite the punch! To make it even more impressive, you can ignite the mixture with a tiki torch or match just before serving. It will definitely be an unforgettable experience for your guests.

When igniting alcoholic drinks, safety must be your top priority. Be sure to use caution when handling any open flames. Wear protective eyewear and clothing that is flame-resistant. Keep a fire extinguisher nearby in case of an emergency. Ensure that the area has been cleared of any flammable materials such as paper or fabric that could catch fire. When ready, light the mixture with a long, metal utensil such as a tiki torch or match, and stand back as it lights up! Doing so will help ensure that your guests have an amazing experience while enjoying these creative drinks.

Piña Colada
This tropical favorite is always a hit at parties. It's made with white rum, pineapple juice, coconut cream (or milk), and crushed ice. Piña coladas are creamy and full of flavor—perfect for those who like their drinks sweet and fruity! Bonus points if you serve them in hollowed out pineapples!

If you're looking for a unique twist on the popular piña coladas, try adding some extra ingredients to create something truly special. For an interesting flavor combination, add a splash of orange liqueur and a teaspoon of lime juice. You can also add fresh fruit such as mango or strawberries for a fruity flair. Don't forget to top it off with a sprinkle of nutmeg and a twist of lime for a tasty presentation. With these added ingredients, your piña coladas will be truly one-of-a-kind!

With these five drinks on hand at your next party, there will definitely be something that everyone can enjoy sipping on throughout the night! Whether you prefer fruity cocktails or whiskey classics – these options will have something that everyone loves – making it easier than ever to host a memorable gathering filled with delicious drinks. Cheers!