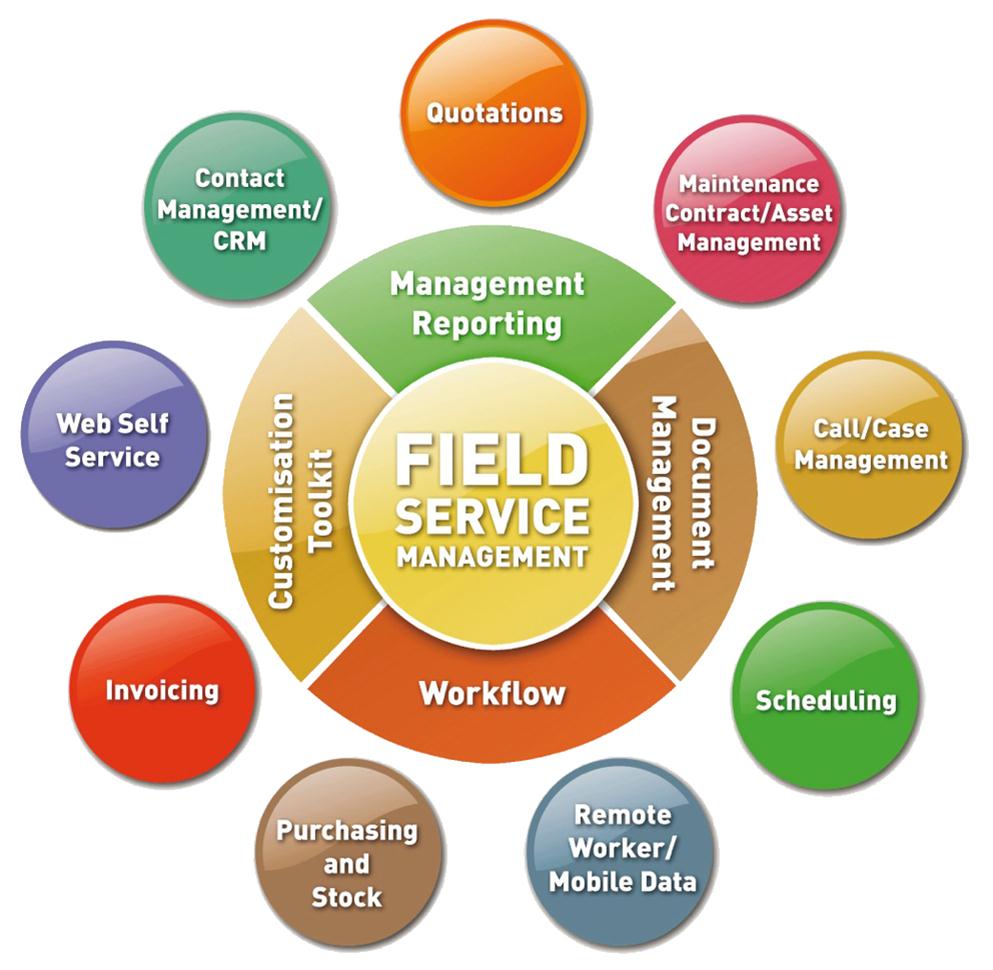 5 Benefits Of Field Service Management Software
Field Service Management Software or FSM is a system designed for the mobile workforce for organising field operations such as scheduling agent visits, dispatching service orders, tracking work status and vehicle locations through a cloud-based platform. Field service management solution is considered as a crucial tool for efficient operation of your field workforce.
The software is more of an investment that an expense, thanks to the several advantages that it offers to your company. Here are the 5 main benefits of implementing field service management solution:
1. Work Scheduling:
Effective work scheduling is a key benefit of field service management system that uses system based logic to suggest a schedule that can be easily adapted by the worker. FSM provides mobile tracking solutions that keep service reps and field managers informed about vehicle locations and work statuses. This allows teams to manage delays and unexpected problems in a better way.
2. Visibility of Stocks:
Establishing a smooth cash flow is a daunting task for every field service company. The challenge is often aggravated by resources being pinned down in inventory. A field service management solution provides visibility of stocks across the field workforce that helps in identifying slow and fast moving products. Based on this information, the workforce can design their working strategy for targeting products in the field.
3. Prompt Invoicing:
Gone are the days when a gap of several weeks between a rep visit and a customer receiving an invoice was a normal thing. With field service management solution to your rescue, your workforce can submit the invoice on the same day, even when they are still on the visit site. Your workers can access trade tools, analytic tools, back-end systems, manuals, schematics, and knowledge resources in order to improve their in-field performance.
4
.
Cut Costs:
The workload is not necessarily an indicator of profit so it becomes imperative for you to access your costs as well as business reporting in real-time. The field management system enables you to do the same through effective scheduling and route optimization that can drastically cut down fuel and traveling costs.
5. Fostering Valuable Customer Relations

:
Understanding and catering to the needs of your customers is the most functional technique of conducting business. The Field Service Management Software merges all the commonly acknowledged benefits of Customer relationship management (CRM) including practices, technologies, and strategies with the exclusive data related to interactions of customer with the field workforce. You can utilise this information to manage and understand customer interactions with the intention of improving business relations with them.
Being a business owner, it is necessary for you to deliver fast and competent solutions to your potential customers through a mobile workforce. This ability to address customer needs and empower field service reps can put you ahead in competition. For the valuable benefits that it provides, field service management system is certainly indispensable software that you can equip your agents with in order to succeed and flourish in your field service business.