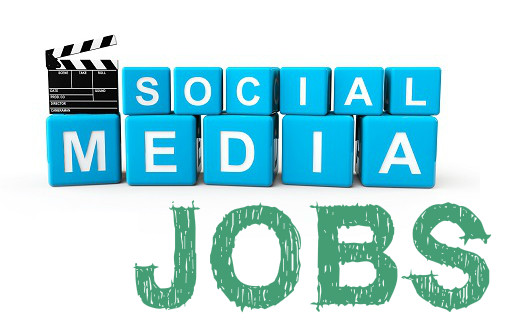 So You're Considering A Job In Social Media
Created initially to help people stay connected to friends and family, social media has nearly become a staple of modern life, and like many other innovations has become a potential career choice. Many companies are now utilizing social media to promote their goods and services, whether via paid ads or by creating a media presence to interact with the public. So, if you think that you can provide excellent professional content, sometimes in 140 characters or less, read on for some suggestions on how to break into the social media marketing industry.
Start Off with a Good Background
Since this kind of position will require excellent communication skills in a variety of styles, including but not limited to visual and graphic design, literary and English, and perhaps even such skills as video editing or experience with coding and designing website content. Depending on the position, many places will prefer a bachelor's or perhaps as much as a master's degree in communication, journalism or graphic design from either online, community or more standard college programs. These focuses will help give you an advantage when it comes to nonverbal communication and advertising, and even if you majored in one you might need to at least have taken a couple classes in another. However, if you're inventive and artistic enough, you could present a strong case or portfolio. An example of a fairly successful and unusual marketing campaign is  the 2016 pop culture papercraft series run by the Twitter account for the fast food company Arby's.
Have a Strong Portfolio
While you should never neglect your resume or cover letter, in a position like social media coordinator or artist, having a good portfolio of your artistic or typographical skills is a strong selling point for your capability in what is often a multi-media position. Online websites like CarbonMade offer free image hosting for a limited amount of pictures or projects, and more with a paid service, but your own social media account can act as a portfolio as well. While having an online master's degree in communication won't hurt your social media savvy, in some cases it may not be entirely necessary.  What is most important, however, especially for higher paying positions like a social media head or director, is experience. Depending on your skills, you may be able to supplement your professional resume with examples of inoffensive and successful social media networking. But before you link a potential employer to your personal Facebook account, however, first thoroughly check to see if your online presence and history would help or hurt your ability to be hired. If it isn't, and if your legal name is tied to old accounts, consider deleting them or making them private to avoid any black marks on your record.
 While few jobs and positions are ever guaranteed, if you have a skillset that is a strong balance of visual, artistic and literary knowledge and you enjoy interacting with people, then a job in social media may be a good fit for you.