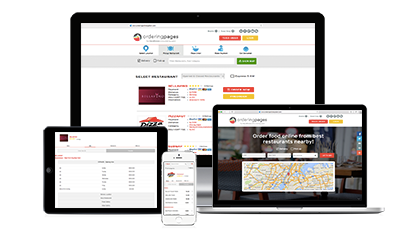 7 Interesting Features of Ordering System Software
Have you heard of online food ordering app? If not, you have no idea what you are missing out on. Online food ordering is one of the newest additions in the restaurant business that provides the customer with the option to place online food order anytime and that too from anywhere. As a restaurant manager, you must have come across customers that range from college going individuals, to homemakers, to working moms and busy professionals. What if, one of your customers is in office and doesn't want to cook when she gets back home, what does she do? She needs to satiate her hunger and quench her thirst. In such a scenario, this software acts as a blessing. She just needs to open the app, select the restaurant, decide on the food item, place the order and voila, she is going to enjoy a gourmet meal at home. Sounds super fun, isn't it? But, what if your restaurant does not have the online ordering facility? Can you imagine that you are missing out on a potential customer?
With the ordering system software, many problems can be eliminated. When the customer calls up the restaurant to place the order, the waiter might not understand what he/she is trying to say. This can be due to a number of reasons. His/her pronunciation or accent may be different from that of the locals, there might be a cross connection in the call or simply a bad connection. Moreover, the customer might be rushed through the order. All this gets sorted when you offer online food ordering facility to your customers. They are in control of the entire process and can place the order as per their convenience.
Before, you go ahead and announce to your customers about ordering system software; you need to be aware of the features of the software. You need to know what kinds of facilities are offered by this software so that you can inform your customers about the same.
Features of ordering system software:
As a restaurateur, your website gets complete website solution or you can opt for a module that will be integrated into the existing website.
Admin Panel has a simple, easy to use interface for creation and management of menus and food items offered.
Built-in facility to set modifiers on different menu items.
Customized Admin Panel and login for your restaurant.
You have access to a detailed summary of orders placed on a daily basis.
Custom Settings for search orders, update order status, print orders, cost details, date and time format, currency and languages.
MS Excel reports on the total number of registered members, sales, and profit margin.
Now that you are aware of the interesting features of online ordering software, don't you think that you should go ahead and invest in it? In addition to the regular customers that visit your restaurants, you will also be able to target all those customers who wish to dine out but don't have the time due to their busy schedule.