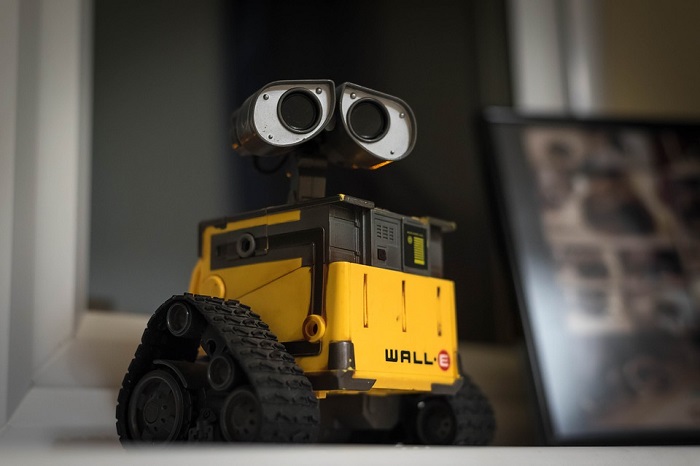 5 Warehouses Tech Innovation From Around The World
Warehouse operations and logistics firms strive to implement latest tech innovations in order to gain an edge in the market. Namely, e-commerce and digital distributions are booming, putting a pressure on owners to achieve peak efficiency of the supply chain.  They have to find a way to bring together safety, durability, cost-effectiveness and simplicity. The upfront costs may seem intimidating, but in the long term, the benefits are more than obvious. A bulk of warehouses reportedly plan to increase the spending on technology in the following years, so falling behind is not an option.
Data interchange
Big data has spurred dynamic shifts across all industry sectors, and warehouses are no exception. EDI (Electronic Data Interchange) allows owners and managers to share documents between two computer systems. Most often, these files involve the purchase and shipping orders, stock transfer receipts, as well as shipping and inventory advice.
Integrating EDI into the warehouse management system (WMS) brings forth the seamless flow of information between different devices. This is made possible with solutions such as standard format and compatibility of EDI documents. Now all parties can collaborate in a more transparent way, and let the operations run like clockwork.  
Cloud storage
Similar developments and improvements in WMS have been induced by cloud storage solutions. They make the data available at the fingertips, to anyone with internet access and authorization. "Legacy systems" no longer cut it in the high-tech information age, and switch to cloud technology is gaining momentum.   
Self-updating and hosted computer systems bring down the cost of the maintenance, as well as labor and infrastructure.  Their cost-effectiveness comes on top of their ease of use, which means all members of the staff can contribute to the transition. Before making a decision, however, one needs to figure out who will own the data, have access to it, and where will it be physically stored.
Diligent drones
Drones have a wide array of possible applications, driving the accelerated automation process.  Demanding tasks that require many man-hours are now handled by these versatile airborne machines. For example, scanning the barcodes in the warehouse which is stacked to the roof is an ordeal for humans, who must utilize an elevated work platform or a forklift.   
On the other hand, a drone carrying scanners can complete this activity in the same time it would take 80 workers to pull it off. Yet, before we witness the widespread adoption, some challenges regarding safe navigation through the warehouse remain to be tackled.
The age of the robots
To reap the benefits of full automation, warehouses are investing in robotics. Manufacturers in the league of Kiva provide robots capable of managing inventory, picking and stock take. Amazon's small orange machines have a defined area of operations, learn where to take inventory from, and take it to the workers. They have a pallet-like object on the backs, and move around the facilities with ease. This transformation from man-to-goods process to goods-to man marks the dawn of the revolution in the field of logistics. There are many other examples of autonomous mobile robotics (AMR) letting business owners accomplish high volumes of small, multi-line orders and satisfying the rising demand.
High-tech lift trucks
A lift truck market is undergoing a rapid growth, with new cutting-edge products flooding the market. First attempts to use tablets on these vehicles were not overly successful, but today's specialized device mounts are able to withstand shocks and vibrations. Thus, full time-use of portable devices has become a reality, speeding up the data collection.
Armored tablets are put on forklifts and other workhorse vehicles, enhancing the efficiency across the warehouse.  Furthermore, many lift trucks now have digital controls that are easier to read and calibrate. Finally, experts argue that hydrogen cell forklifts will outpace gas-powered models. These killer machines are already used in large-scale operations of BMW, Walmart and Coca-Cola.
May the tech force be with you
Technology is a major force in warehouses and logistics, and it is used to make operations future-proof.  One must not miss the chance to boost the level of performance and flexibility, as well as data sharing. Each component of the supply chains must work like a charm, and human workers are now accompanied by drones and robot helpers, creating a whole new warehouse landscape. The upcoming advances and novelties will continue to influence the operations across the globe, so do not let budgetary constraints pose a hurdle on the road to success.