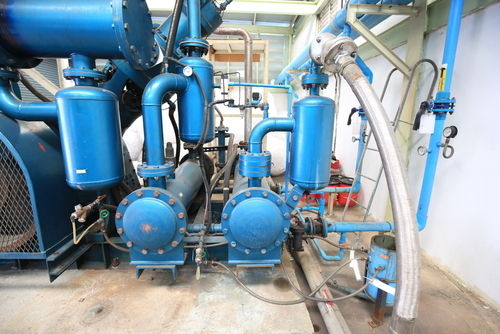 A Beginner's Guide To Heat Exchanger Tubes
If you're wondering what a heat exchanger tube is, you're in capable hands with USEL Tubular Division– stockists and suppliers of high-quality heat exchanger tubes!
A heat exchanger tube is used to transfer heat from one medium to the next. Heat is transferred through exchanger materials by conduction. Some tubes are designed to enable fluids to pass through easily, these include the shell and tube heat exchangers.
Types of heat exchangers.
If you're not entirely sure which heat exchanger you need, don't think twice about asking tube suppliers, Tube Supply, for advice and guidance!
Shell and tube heat exchangers are supplied in a wide range of sizes and tend to be cylindrical in shape. They are designed for easy expansion and contraction but most importantly pass liquids through and over tubes.
As well as stock heat exchangers, you'll also find a wide range of boiler tubes and U-bent tubes, each of which is designed and manufactured to suit your exact requirements.
A plate heat exchanger works similarly to the shell and tube exchangers but incorporates stacked plates instead of tubes. These tend to be suited towards food and drink applications.
Design of the heat exchanger tube.
The heat exchanger tube is designed to be simple and takes into consideration temperature and flow rate. When designing your heat exchanger tube, inform tube suppliers of any special requirements that you have- they will make sure that they are designed with your needs in mind.
Tube Supply makes sure that any heat exchanger tube is cut to length- they can provide tubes in lengths up to 19.6m which can also be deburred.
Installing heat exchanger tubes.
The installation process varies depending on the heat exchanger tubes and the environment. If you're looking for any advice installing tubes, the team at Tube Supply can provide you with a wealth of knowledge and expertise, eliminating the hassle and providing you with the peace of mind that they are installed correctly.
Increasing the efficiency of heat exchangers.
The efficiency of heat exchangers is defined in several ways. To enhance the thermal performance of any products provided by tube suppliers, you need to think about the following:
Temperature difference.
Consider the difference between the hot fluids used and the coolants, this will allow you to determine how efficient your heat exchanger tubes are functioning.
Rate of flow.
A heat exchanger tube with a high flow rate will increase the capability of heat transfer, however, with this, there is more mass which makes it difficult to remove energy.
Installation.
To increase the efficiency of your heat exchanger, your products need to be installed efficiently. As well as this, make sure that fluids flow in a counter current arrangement.
Prolong lifespan.
Tube suppliers can help you to choose the very best heat exchanger tubes to accommodate your exact needs, however, it's up to you to make sure that they are used correctly. By using your heat exchangers correctly, you have the opportunity to instantly boost the performance of your products, ensuring that you receive the best value for your money.
The heat exchangers are accurately designed to make it easier for you; not only are they thermally efficient- they are also designed to operate for long periods.
In order to maintain the quality of your exchanger tubes, make sure that regular maintenance and servicing is carried out.
Seek advice.
When there comes a time that you need heat exchanger tubes for emergencies, you needn't look any further than Tube Supply. As Tube Suppliers, they design and manufacture products to suit any rapid requirements, ensuring that you find exactly what you need to improve the efficiency of heat transfer.
Tube suppliers, like Tube Supply, make sure that heat exchangers are delivered to a location of your choice, either by air, land or sea.
To find out more about heat exchanger tubes, call 0191 587 1777 today!