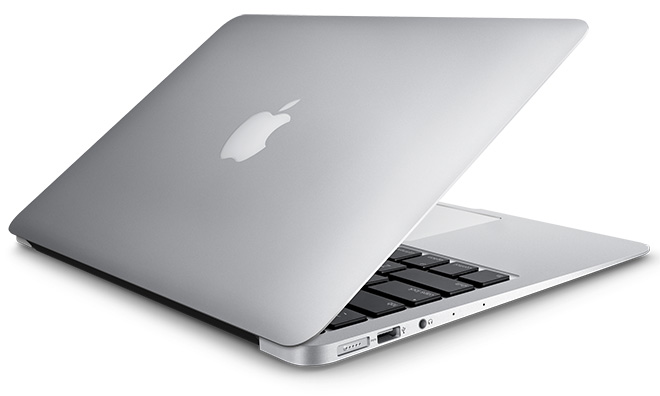 Apple Macbook Air 2015 With Retina Display: Coming Soon
After the launch of Macbook Air 2014, rumours spread that Apple may possibly bring Macbook Air with retina display 12 inches and as the year is at its dead end now, no official confirmation about MacBook Air 2015 yet been out by Apple. However, there goes a hot discussion on this product among the savvy Apple product users that 2015 would witness the launch of Apple MacBook Air 2015 with Retina Display, which would likely to be sold in three variants of versions like 11, 12 and 13 inches. In case of MacBook Air 2014 processor, it was built with Intel Haswell core i5 processor, manufactured at 22nm scale and contains two independent processing cored as well as 3mb shared level three cache. While coming to the onboard RAM memory, it features intel HD graphics 5000 and 4gb of 1600 mhz LPDDR SDRAM.
Features-retina Display and Pixel Resolution:
There are huge number of things to be expected from the MacBook Air 2015, especially the sharper display and perhaps a more powerful processor. Retina display is regarded as the brand name of Apple device screens which feature the highest ever pixel density found on the Apple products, having upto 401 pixels per inch that is available on the iPhone 6 plus. It is rumoured that the new display would replace the previous 11 and 13 inch screens of the Macbook Air to be just a single offering of 11.8 inch. However, the resolution is speculated to be 2732 x1536, which is four times the present versions. It is also assumed that clickless trackpad would be one of the new features of MacBook Air 2015, enabling multiple touch sensors to include the same mechanic trackpads of the previous versions having lower maintenance and more efficient design. With the elimination of those outdated mechanic parts, such as the trackpad's button, mechanic parts and the already effective solid state hard drive indicates that there may be less heat generation that in turn refers a possibly longer battery life to the MacBook Air 2015.
Specifications:
The upcoming MacBook Air 2015 is also anticipated to be fanless and thinner than present models and it may come loaded with Intel's core M processor. Another assumption carried by the product is that it could also come packed with type C USB connectors that are thinner than current ports. USB type C connectors is supposed to supply power, video through display port and also feature ultra fast data transfer rates as well as more sleek design. The type C USB guarantees to be significantly little than the current USB ports. Apple may also use these connectors in an intention to make the upcoming MacBook Air to be thinnest notebooks that the world has ever come across. More importantly, the MacBook Air 2015 twelve-inch retina display could feature exciting colours other than the existing silver. It has been claimed by the trusted reports that it could come out in gold and space gray as well. Stay attentive to the official confirmation from Apple about the release of the product and explore the incredible features of the product.