Cloud Computing and Associated Decision-Making Processes In Education
Cloud in Education and Associated Decision-Making Processes
With over 70% of educational institutions in North America already using or planning to use cloud technologies, the national education sector is clearly facing a great transformation. Even though cloud computing has been a technology buzz for over five years now, certain industries have been struggling to implement these solutions efficiently.
As one of the sectors where IT decision-makers are facing migration problems, education is currently undergoing a process of great infrastructure change. Namely, despite the potential benefits of introducing cloud systems, a great number of schools and colleges is missing out on the trend due to the lack of resources for transition.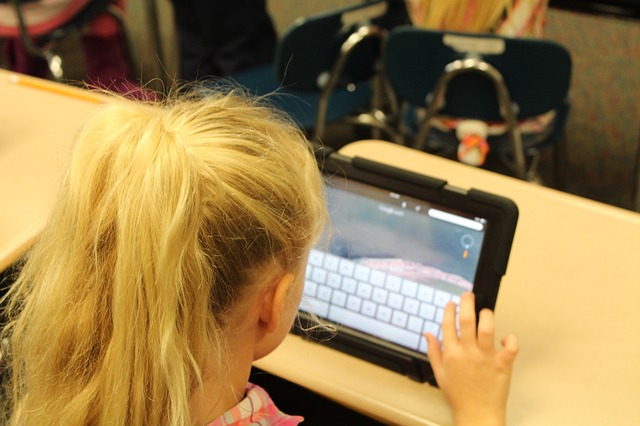 Challenges of the cloud adoption
Cloud technology has long passed its infancy phase, but some issues have remained. Security and privacy issues, which have long been associated with the technology, are still factors that are slowing down wider cloud adoption. As pointed out by different tech thought leaders, educational institutions are facing two major problems in particular.
Security and privacy violations
When discussing the cloud's potential, mentioning security concerns always seems to have Inevitable. In fact, ever since the rapid growth of cloud adoption rates has started, one of the critical barriers for businesses and organizations to embrace it has been an associated security concern. This is was implied in last year's cloud survey by RightScale, which points to the fact concerns have decreased, but it has remained a big impediment for those that are just starting to learn about the cloud.
Similarly, according to the State of the Cloud Report by CDW, education decision makers are reporting the following major concern when it comes to cloud computing adoption. Namely, 46% of 1,242 respondents said that security concerns still exist.
2. Internal IT organization
As pointed out by Zomeren and De Haan, internal IT organization can be a great problem for educational institutions, given that a great number of them "have developed voluminous IT departments, with IT-staff possessing "old school" IT skills, like systems managing or software development." Obviously, new trends require new workforce and this is yet another issue educational institutions need to deal with in order to provide true benefits for both students and educators.
Decision making
With respect to both benefits and possible barriers to cloud adoption, educational decision makers need to take multiple factors into account when planning the implementation of the technologies. Of course, some of the most important benefits are resource availability, uninterruptible computing power, and advanced on-demand software packages. These translate into a true innovation of critical processes related to learning, teaching, collaboration and research, which are essential for modern students.
However, all these should be seen in relation to the associated risks and concerns, some of which are listed above. To overcome the decision-making problems and prepare for the transition, Cisco suggests the following steps:
Identify key opportunities for growth

Decide on the workloads to be transferred to the cloud

Develop a strategic roadmap as well as financial framework

Evaluate technical challenges, as well as the in-house potential to handle them

Prepare the networking environment
Clearly, this process needs to involve collaboration between multiple departments in order to be successfully carried out. In some cases, staff and students also need to be taught on how to use the chosen SaaS or online interfaces, which is why they need to ensure they have chosen the solutions that meet their needs.
Choosing the right SaaS to work with
Although Dropbox is currently one of the most widely used cloud storage and collaboration solutions, its features are not necessarily suitable to every environment. Educators might consider using something more flexible such as pCloud, which offers ten times more storage space and greater security.
Such solutions may be essential for maintaining interactive teacher-student communication through real-time file editing, collaboration and sharing. In addition to these, however, classrooms can benefit from a variety of other tools that can help students do research more easily or take notes in real time. Of course, it is up to individual educators to assess the needs of their own students and pick a collaborative software that meets them.
This not only improves the learning outcomes, but also enables students to develop their technical and communication skills. Given that SaaS usage is dominant at workplace as well, these can definitely equip students with the knowledge they would need in future.
Conclusions
In the rapidly changing education sector, the cloud is playing an immensely important role. It's reshaping the ways we access learning and teaching materials, as well as how we perceive educational institutions. Its ability to provide powerful computing resources seamlessly is one of the main reasons why both teachers and students today are more flexible, mobile and, most of the time, more efficient.