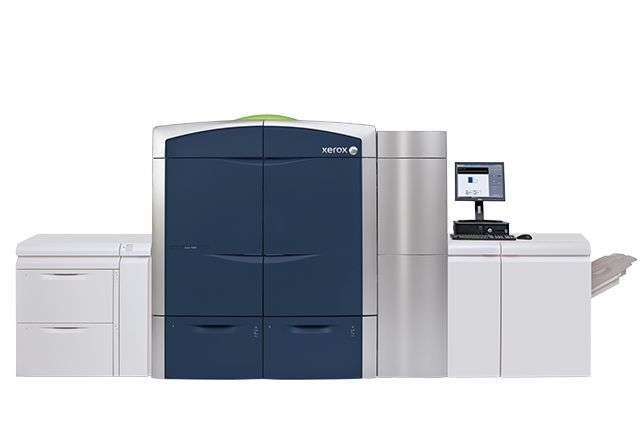 High Volume Printing
Depending on the nature of your business, you're likely to need high-volume printing at some point, whether it's occasionally or more frequently. High-volume printers are designed to cope with heavy workloads and are a stalwart of the office, but if you know very little about the machinery used, how do you know where to start? Here are a few handy hints to get you started.
How Big Is Your Office and Print Load?
First things first, ask yourself how many people will be using the printer and how often. Will they be printing a few pages per day? Maybe only a couple of people need to use a printer, but they need to print large volumes quite frequently. If you've got a large office with a central 'print room', you will need to pick a printer that is network-ready and easy for staff to set up on their computers.
Do You Have a Need for Speed?
From 20 to 50 pages per minute, the speed your printer is capable of will depend on the likelihood of your needing to print time-sensitive documents, or simply if you don't want to be hanging around too long waiting for large volumes of print runs. Bear in mind that printers at the upper end of the speed scale are priced accordingly and will use their own internal processor.
Does It Need to Do Anything Else?
Multi-functioning printers (MFP) allow you to digitise documents and share them with other people. The great thing about high volume printing equipment is that you can also create digital images of print jobs, and there is the capacity to receive jobs by email. They'll also be able to handle scanning and photocopying on the physical side of things. The main thing to bear in mind here is if there will be a lot of users or just a few – there is the risk of over-loading the printer's processor with multiple requests in one go, leading to the increased possibility of downtime.
What Quality Do You Need?
If you're planning on printing plain documents like letters or spreadsheets for internal use, you're less likely to require crisp photo-quality. If, however, you want to produce marketing materials in-house, then you're going to want your printer to be able to cope with more paper types and sizes and have the ability to produce high-quality printouts that use the full range of colours.
Consider the Costs
The initial cost of high-volume printers isn't necessarily something that should be top of your list – it's the ongoing cost of consumables. Toners, ink cartridges and paper are the main three things that you will be replacing for your machine, and the costs can mount up quite quickly if you've got a printer that needs frequent changes.
Other points you can consider include paper capacity (how often do you want to be replacing the paper tray supply?), advanced functions (like folding or stapling) and printing on both sides (ideal for saving paper or producing marketing materials). With so many options and high-powered machines out there, it can be daunting when it comes to choosing a printer that best fits your business's needs, but taking the above into account can help you narrow down your search considerably.