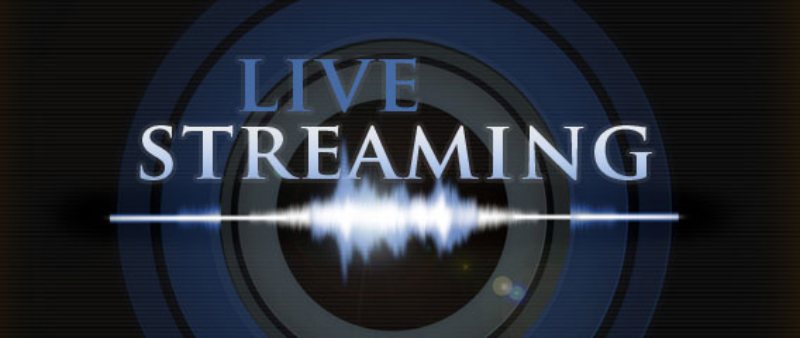 How Live Streaming Could Benefit Your Business
Until recently, live streaming was largely the domain of national events such as royal weddings or high-profile sports. However, the advances in accessible and cost-effective technologies with online functionality has resulted in a new breed of live streaming, with a range of industries using the platform to promote businesses, products and services.
Recent data collated to gain insight into consumer preferences indicates that more and more people are turning to online platforms to access live TV, viewing sports, business news and more in real time. Forbes estimates that people are viewing up to 4 billion hours of online streaming every month, indicating the growing popularity of this platform for accessing information.
The Business Benefits of Adopting Live Streaming
Before live streaming brought a wider range of communication channels to industries, firms had limited means by which to capture data to promote goods and services. Businesses holding events, workshops, meetings or presentations were dependent upon re-issuing outputs via slide packs, articles or transcripts. Event audiences were restricted to limited numbers through financial or logistical constraints, meaning that live interactions had to be repeated in order to provide clients or staff with access to face-to-face events.
With live streaming, however, businesses can harness an unparalleled range of communication and knowledge sharing opportunities. A single event can now be 'attended' by global audiences simultaneously, while being recorded for future access by additional viewers.
The sharing capabilities of live streaming mean that firms are able to reach a huge number of viewers at minimal cost. Streaming is relatively simple to implement, as it merely requires a webcam, upload to a PC, and a rebroadcast service. The online functionality means that viewers can take part in events in a virtual fashion, accessing content through a smartphone, tablet or laptop.
In addition, using live streaming means that firms can attract delegates to virtually attend conferences and events, without having to pay for transportation, accommodation or subsistence for staff. Rather than delegate numbers being limited by budgets, businesses can now invite people to view events live, with the confidence that they will create a near-perfect participant experience, from anywhere in the world.
Maximising Group Attendance on a Minimal Budget
One of the most useful applications for live streaming is training. While online or virtual training sessions enable staff to access materials statically via download or internet, live streaming affords the opportunity of creating dynamic, interactive training where remote attendees benefit from the full participation experience. As a result of the low cost involved with establishing live feeds, more and more firms are realising the financial benefits of creating live streams for workshops, courses and events.
So, how do businesses benefit from the technology and enable online streaming?
To enable live streaming for an event or workshop, the only tools required are a webcam, PC or laptop, and some software for broadcasting. Firms schedule an event with a start and end date, and then invite virtual participants to attend. The only equipment needed is a reputable streaming service, recording equipment, an encoder, capture card and embedding. The better the service used for streaming, the better the quality of the end result.
Some of the most popular services for streaming use content delivery networks to manage high traffic volumes without crashing the system, supporting the high concentration associated with simultaneous access.
Through harnessing the technology to capture and share real-time information, experiences and events, wiser businesses are realising the cost-effective and straightforward potential of live streaming.