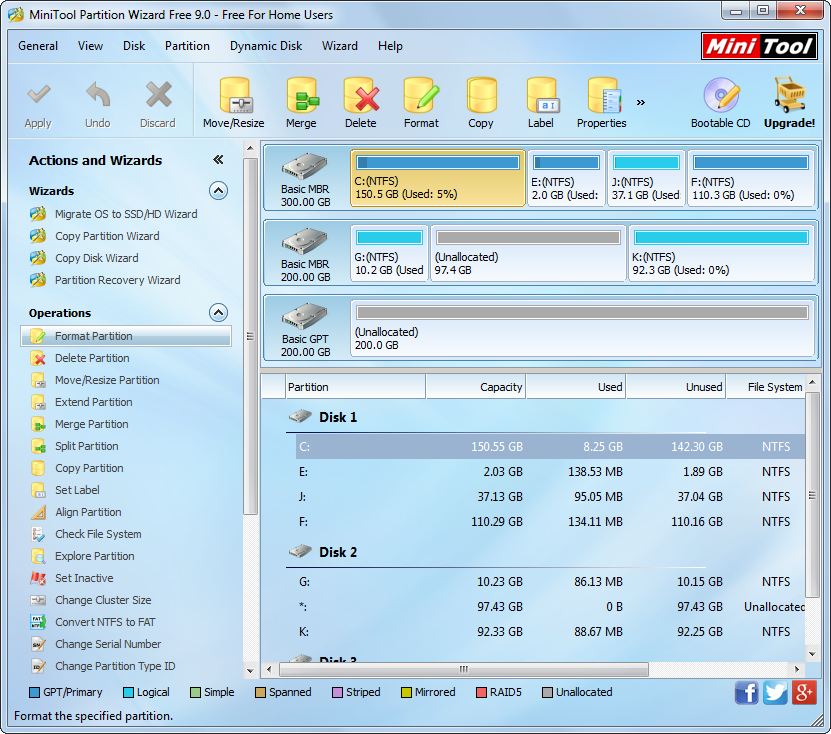 How To Format C Drive Without CD
When you want to reinstall Windows or just make a hard disk for reuse, it's a wise choice to format the operation system and other data on the C drive. Unfortunately, it's not an easy process to format it. If you want to format system partition, you cannot fulfill the task while Windows is running. And you need to boot the system from a boot disk first. However, many users do not have the bootable media. Is there any other way to format C drive without CD? Two commonly used methods are displayed below.
Format C: from a System Repair Disk
Firstly, you should insert a blank disk into the drive to create a system repair disk in Windows 7. Secondly, reboot your computer from the System Repair Disc. Finally, formatting should be processed step by step in "Command Prompt".
For more information, please visit the article – Format C From a System Repair Disc. After reading, people may find it is complex to do the job. Actually, the following method largely simplifies operations.
Using Third Party partition manager
Compared with the method mentioned above, things will be simpler in this way. Here, I strongly recommend users to adopt powerful MiniTool Partition Wizard. This freeware is researched and developed by a Canadian company. After years of hard working, the company released the software that can do almost all the partition management operations in Windows. Formatting system partition can be completed in easy operations. Detailed step will be listed below.
Note: Formatting will lead to data loss, so users should backup important data in advance.
How to Format System Partition with MiniTool Partition Wizard
Download the software to you computer and then install it.
Tips: If you are working with Windows Server os, then you could try to use MiniTool Partition Wizard Server, the latest partition magic server to complete your task.
Launch the software to get its main interface.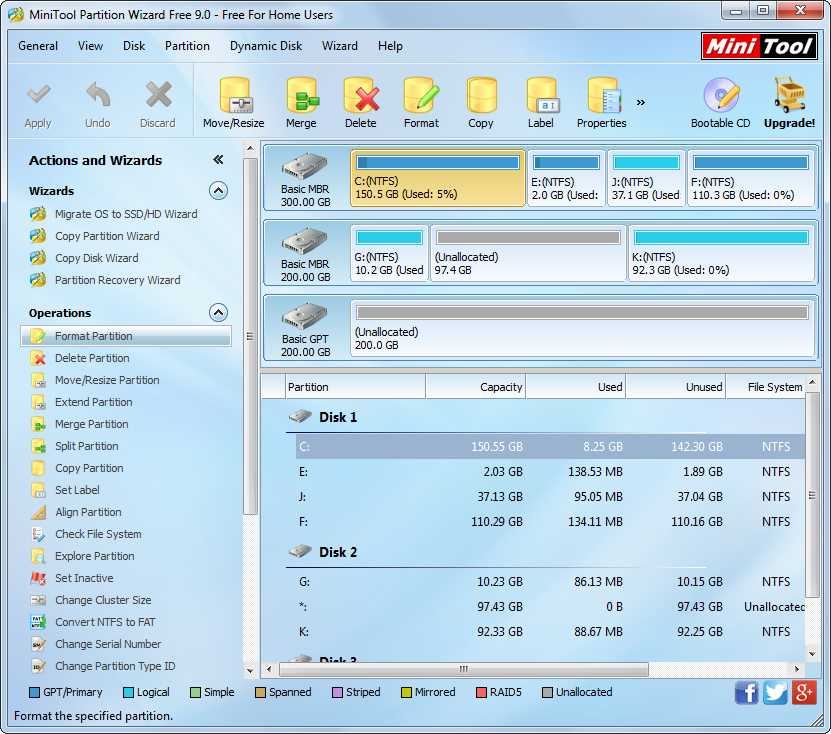 Select the system partition and click on "Format Partition" from the left panel or choose "Format" from toolbar. Then there will be warning information. 
PS: Choose "Yes" to enter into the next interface.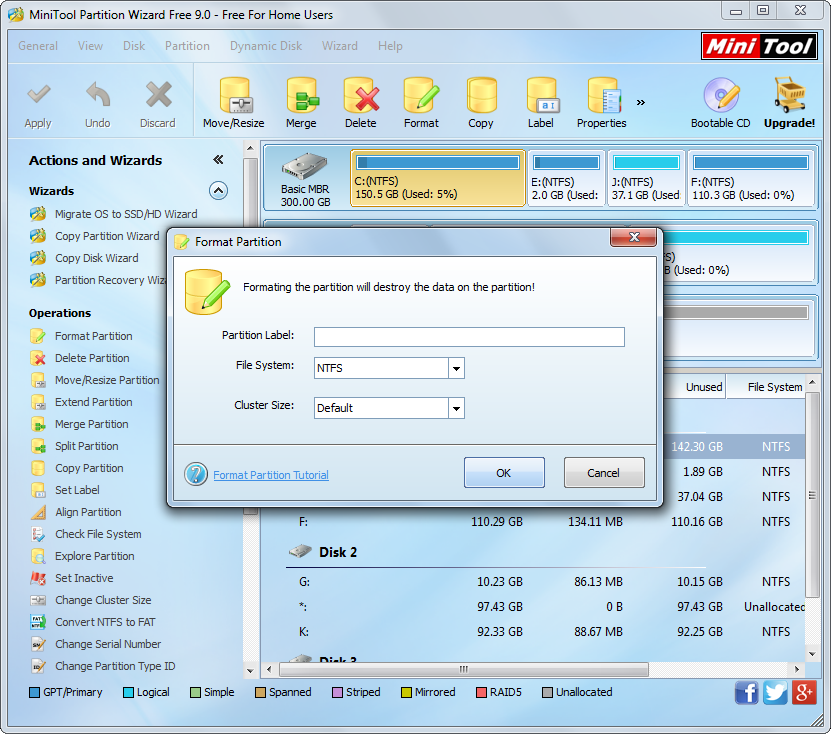 Users can input new partition label and select desired file system and cluster size. Then click "OK" to return to the main interface 
Click "Apply" button to perform all operations.
Note: The C drive is being used, so you will be asked to restart your PC. Then MiniTool Partition Wizard will automatically finish rest of pending jobs.
Finally, format C drive without CD has been perfectly finished in MiniTool Partition Wizard.