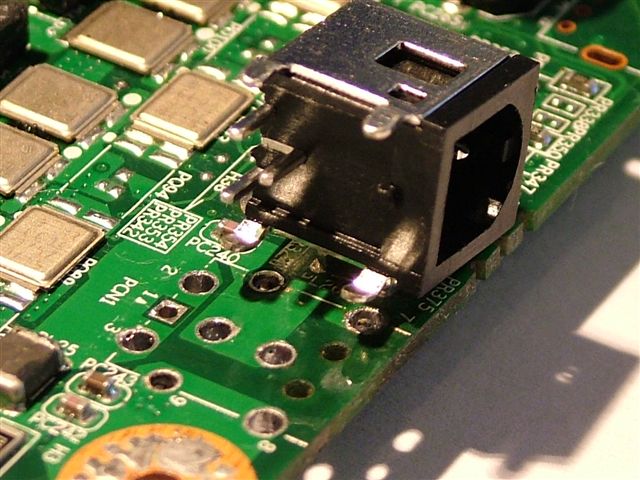 How To Repair Laptop DC Power Jack
Many official and personal documents are stored on your laptop, and take along with you whenever necessary. It is for sure that laptop is one of the most valuable assets you have. Laptops have become a very important part of our life. We took our data and Internet through it. A notebook is very useful but it is a very delicate device. It can easily get damaged as a result of a small accident and usually is damaged DC power plug. When this problem arises saddest thing is that you are informed immediately that this problem cannot be resolved. This is the real time when you need us. For example, you have problems jack laptop DC power, and are in need of a trusted person who can help you out of this situation, which is going to call? You will seek the help of some professionals and become stress free. You can do that very easily, but it is very slow and expensive too! We must be aware of the most common problems with the power connector on the laptop.
One of the most common problems with the power connector is easily broken. If you have no clue about what has happened in reality, Repair laptop may advise you replace the motherboard, which cannot really be necessary. An indication of the power connector failure is obtained. If the screen starts flashing, this indicates that the notebook is alternating between power and battery. Second, bank blue icon can be seen in the taskbar, while the adapter is connected. Third, the DC plug is heated and starts to smell.
Most of the time, the DC power connector is soldered directly to the motherboard. Only three or four pins held in place, which makes the power jack rather weak. If the cord is pulled to one side, while it is still attached to the laptop, any of these pins can break. It can cause sparks and heating, and lead to some risk situations.
DC Power Jack connectors are small cylindrical connectors with a central metal pin. They come in a variety of sizes to suit:
A range of power ratings
PCB mount type – Thru Hole and SMT
Orientation on the PCB – Vertical and Horizontal
We will find some solutions for laptop repair. You can remove the battery, and connect the power cord to start the laptop, and gently shake the power cord. If your laptop is off sharply, indicating that the laptop's motherboard has started burning. This is an emergency; you should always consult a professional laptop repair. Make sure you make the right choice for professionals laptop repair, ask your friends about the various options. You can also make Internet browsing.
The article was shared on behalf of Global Connector Technology (GCT), a leading supplier of standard and custom interconnect products. When buying DV power jack connectors, you should only consider getting the best ones available and you can get the best at www.gct.co