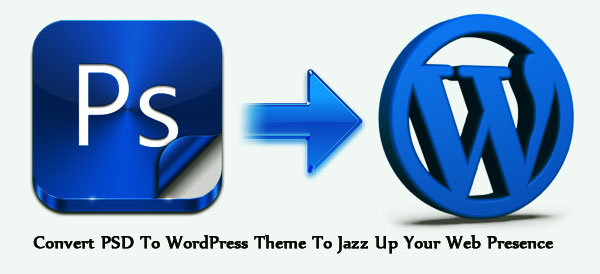 Importance Of PSD To Responsive WordPress
What is the most appealing thing about a site that most of the internet users attracted towards it? Undoubtedly, it is the design of the site which takes away the entire attention of the users at the first glimpse. A site having a better layout can assist in growing the interest of the users. And the layout generally refers to text font, graphics or picture of the site. So in what way they are arranged depicts that reader response. Thereby, in order to realize this objective, a powerful tool that is WordPress is used.
WordPress is a prevalent blogging platform which is being used only because of easier content management engines. Many of the WordPress layouts or themes are obtained from the PSD files. In today era, it is being considered as the most effective method in order to get a WordPress design. So if one has to describe the complete conversion in one line then it shall be like this – by using the image editing software, a PSD file is being created and then slicing is down into HTML & CSS.
The slicing of PSD & WordPress is very much conforming to each other. These files are translated into HTML & CSS. For this what you need to carry the whole procedure is the use of image manipulating software as well as some little knowledge of web coding. In order to have a fully prepared PSD to WordPress template, a developer is needed to know basics of web designing which incorporates comprehending of HTML, CSS as well as few things about Javascript.
The PSD to responsive WordPress allows you to install & alter themes without editing HTML or PHP coding & organize widgets. But coding themes may be used for advanced customizations. Several features are which the blog publishing application appears such as link management, ability to assign nesting, search engine friendly & tagging support of posts & articles. Apart from these features, some others are the automatic filters which are designed for offering standardized formatting & styling of text.
In the market, there is a huge demand for such expert who can skillfully do the conversion of PSD to HTML since they may carry customized web applications as per users needs. Such sort of applications are cross-browser compatible or the high semantic coding crafts them more searchable or lightweight. Currently, a wide range of the sites is working on the concepts of WordPress.
Along with PSD conversion services, a professional site which is free from design complexities may be produced. The sliced & hand coded & design in a compatible WordPress template would entice the search engine flatters quickly & easily. As per demand, it seems as this PSD to WordPress conversion services will gain popularity definitely in coming time.
PSD to responsive WordPress template is now have been used by many firms since it is easy to customize & easy to use. We do hope this sort of information will be valuable for you definitely.