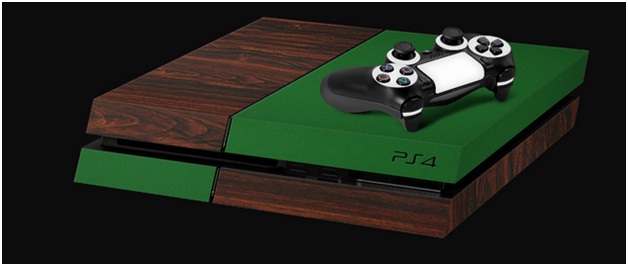 Keep Your DualShock 4 Free Of Grime
If you've been putting off buying a protective covering for your PS4 controller, now's the time to rethink that strategy. Now that you have the new Metal Gear Solid V: The Phantom Pain in your hands and you're ready to log some serious playing hours, you need to make sure your DualShock 4 can keep up.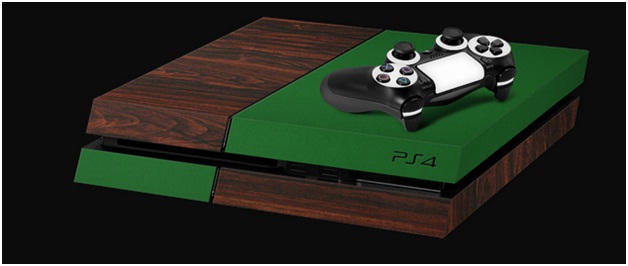 There's no better way to do that than with a vinyl skin.
Worried about how you'll attach the vinyl? You're not the only one. Every PlayStation owner is a little protective of their device, and nobody wants to unintentionally damage it by putting on an ill-fitting, gooey skin. Many people start off sceptical of skins, thinking it will leave behind a sticky residue when removed. Nothing's worse than sticking a cheap sticker on an inexpensive gaming system. If memories of scraping off your sister's Lisa Frank unicorn stickers from your Sega are flashing before your eyes, you can be assured you won't have to worry about that happening to your PS4. Quality, genuine 3M vinyl skins adhere to the plastic of the controller without gooey residue.
More importantly, a vinyl skin will provide protection for when your play Metal Gear for 6 hours straight. Inevitably over those six hours, you're going to be eating, moving around, and laying your controller all over the place. You know from the past that you can easily gum up the toggle, scratch the plastic, and leave behind grease whenever you play for long stretches at a time. The vinyl of skin will stop grime and gunk from sticking in places it doesn't belong, and prevent scratches from scraping into the plastic when you leave your controller in weird places.
They also can be cut with precision, so you don't have to jockey with pieces of vinyl that don't fit the intricate nooks and crannies of your DualShock. These skins attach pretty easily, and have quick Youtube tutorials on how to apply them if you're ever stuck. Best of all, you can remove them with ease, so you can interchange the skins and update your controller's style whenever you like.
But not all skins can provide the same level of quality. Some providers of skins have large margins of error, resulting in a skin that doesn't quite fit right. If you want your skin to provide the best coverage, you're going to have to look on the net for the best names in the business. As you scroll through Google, surely you'll see dbrand's skins for your PlayStation 4 controller come out on top, but you should compare them with others. Read about how their 3M vinyl allows for better coverage, better protection, and better grip. As the "boss of vinyl", they take their product very seriously.
Once you apply a skin to your PS4 controller, you'll wonder how you ever played without one. The superior grip lets you hold on during any level of Metal Gear, and the vinyl stops grit from ruining an otherwise great working controller. Get a skin today and be prepared for your next marathon.