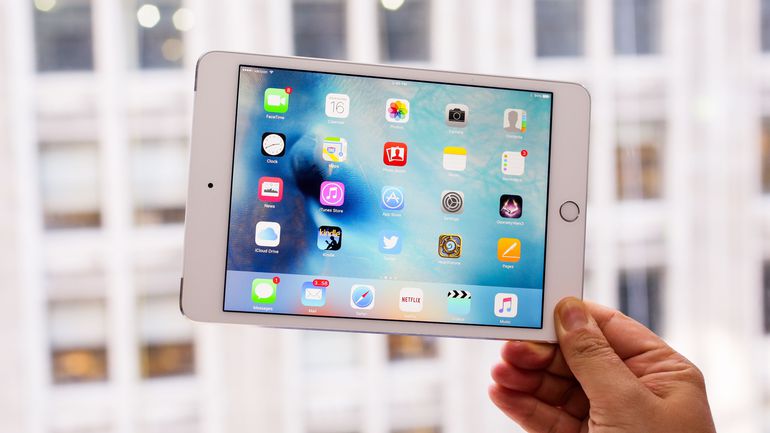 Meet Nintendo Switch: The Latest Competitor Of iPad Mini 4
Nintendo is a name that strikes a nerve, especially if you're familiar with the Super Mario series. Over the last few decades, the gaming world has witnessed tremendous progress, from the traditional Sega console to the most recent PlayStation 4 Pro and XBox One devices.
These systems offer a jaw-dropping gaming experience that leaves you on the edge of your seat. The nature of these systems, however, restricts them to the in-house setting, making an outdoor experience far-fetched. The dream of any ardent gamer is the perfect gaming console; one that can go anywhere – including your pocket.
If you have a share in this dream, then grab a bottle and sink in your seat as we bring you the latest entry into the gaming world: The Nintendo Switch.
Nintendo might have employed the name Switch for the sole reason that the Nintendo newborn could transform from an in-house gaming console to a handheld gaming machine. Whatever motive the tech guys had, they did deliver an absolute freak!
Smartphone companies, such as Apple, have strived over the years to sate users' thirst for high definition gaming content via their flagship mobile phones and tablets like iPad Mini.
Let's make a quick comparison between Apple's Mini 4 and Nintendo's Switch and see this new competitor is a worthy replacement for the tested and tried Mini.
PRICE
Somehow this factor keeps topping the list of considerations in making an informed choice of smartphone purchase. And unless you're on Bill Gates' good books, you should certainly pay attention to it. The Nintendo Switch, plus its Rs. 5300 Pro Controller, sells for Rs. 28000 in India, Rs. 3000 cheaper than a 32GB iPad Mini 4. The difference isn't huge, but if you have a tight budget, then you may fancy the Switch.
SPECS
The Nintendo switch offers a large, 6.2-inch touchscreen display with a distinctive resolution of 1280 x 720, which dramatically shoots up to 1920×1080 when linked to a TV as a console. The Mini 4 on the other hand, exudes detail at a far better resolution, nearing 2732 x 2048 at 324 pixels-per-inch. However, if you fancy a thrilling gaming experience, then the Switch's capacitive screen should meet your demands.
Equipped with 32GB of storage space, the Tegra X1-powered Nintendo Switch can endure a further stretch – up to 256GB – with memory cards. All together you get a featherweight compact build; the Switch's 295g of substantial weight will give you no wrist-drop.
What about battery life? Don't worry; the big guys have got that covered. With 4-6 hours of continuous use, the Nintendo Switch battery measures up to Apple's 5124 mAh cell.
GAMING EXPERIENCE
Realistically speaking, the defining factor between Switch and Mini 4 is the gaming experience. Frankly, the Nintendo Switch offers an entirely different world.
The Switch was custom-built to deliver ground-breaking, exhilarating gaming content that'll drive you to the edge. With upwards of 80 beautifully crafted games lined up in the closet, your gaming life might just be about to get a turnaround.
The Switch's only glitch apparently, is in the number of games available in the market, in comparison with Apple Store's thousands of downloadable games. However, what the Nintendo Switch cannot offer in number, it provides in quality. As per review, Nintendo's Zelda: Breath of the Wild is one name making the wave in today's gaming world; available for just Rs. 4000; you certainly want to have a taste of it. Other games featured on the Nintendo platform include Dragon Quest XI, Mario Kart 8, Skyrim, and FIFA.
If you enjoy playing with friends, then the Switch should even prove more appealing. Built with 2 Joy-Con controllers, playing with mates on a mobile platform has never been more delightful. While the Joy-Cons straps onto either side of the Nintendo Switch's pull-out screen, each Joy-Con is essentially a complete handle and can be detached and utilised by a user.
Sure, you could link the Switch to your TV if you're the big-screen type. With the extra resolution coming from this partnership you'll revel in the ever exciting, nerve wrenching world of gaming offered by the Nintendo Switch.
SUPPORT FOR OTHER ACTIVITIES
The Nintendo Switch was designed to be the perfect gaming device; it is some specialist, quite different from the generalist Mini. YouTube freaks, music streamers, and eBook lovers would not find Switch quite the deal in this context because as of yet, it offers no service other than strict gaming. Soon, though, Nintendo might decide to up their system to include video and audio streaming services, maybe even a browser.
The battle between the Nintendo Switch and iPad Mini 4 comes down to this: if you want a device that'll do almost anything – gaming, video streaming, internet surfing, then the Mini is what you want to buy. But if you wish to take your gaming experience to a level it's never been, then look no further; the Nintendo Switch is your dream come true.
Varun is the Editor-in- Chief & Digital Strategist at Applesutra. When he isn't busy devouring Apple blogs & podcasts, Varun spends his time following tennis (Vamos Rafa!), watching movies (superhero or super scary) or reading books Audible/Kindle/old school).