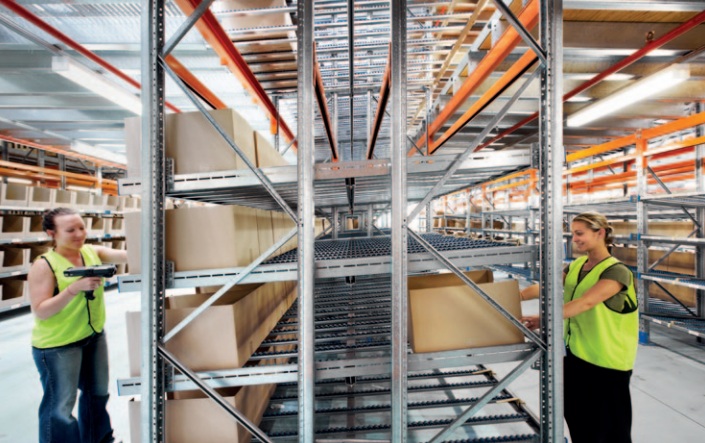 Paperless Technologies: Welcome To The Warehouse Of The Future
The warehouse is one of those key elements for every business that has a need to storage goods. If warehouse operators work in a modern warehouse, based on different sophisticated solutions, they will be able to reach higher productivity. As the entire business world is moving towards a paperless and wireless work environment, warehouse managers can also include a certain number of those technologies and join this exquisite club of warehouse masters.
Drawbacks of Paper Warehouse
When you have to take care of printed documents in a warehouse, it slows down the entire work procedure. For example, when a client comes to your warehouse to pick their order, they expect a prompt service that meets their needs at once. A paper-based warehouse cannot produce such work efficiency. Moreover, a business owner that fails to realize the ecological aspect of their work will stay in the business past. Paperless business in general is the way we will work in the future. Therefore, the sooner you prepare for it, the better for your business.
Innovative Pick Solutions
The more items a warehouse can issue per unit of time, the better are chances for higher revenue. In order to achieve that higher productivity rate, business owners should implement some innovative solutions for picking goods from their warehouse shelves. One of those easily used and efficient solutions is definitely the Pick to Light system. This cutting-edge contribution to warehouse efficiency navigates the warehouse workers during their pick operations with the help of a special computer-based procedure, informing them about the number and type of the products they need to pick. Since this system is conducted in such a sophisticated way, software-wise, it decreases all the hassle that dealing with papers can cause in a warehouse. Also, it increases the ecological efficiency and represents an important part of your business energy efficiency policy. Finally, this system speeds up the entire work process in the warehouse.
Verbally-enhanced Warehouse
Two closely connected aspects of an efficient warehouse, the use of voice and the wireless technology represent a winning combination for every business storage space. In warehouses that use the Voice System, the communication between warehouse managers and their employers is established within a wireless system, where workers obtain instructions through headsets that they constantly wear at work. Thanks to this sophisticated work organization, warehouse workers can perform multitasking, which boosts their productivity. That way the probability of making a mistake is reduced to a minimum level, making the warehouse orders more accurate than ever before.
Radio Frequency System
On your journey to a well-organized and fast-working warehouse, it is extremely important to incorporate all the necessary items that will together provide you with smooth and quick communication. This is why the former two warehouse features should be joined by the Radio Frequency devices. An inevitable addition to a paperless warehouse, this set of communication features ensures a smooth flow of information throughout your warehouse. Those devices can be installed on workers' clothes or mounted on forklifts and other pieces of warehouse equipment, enabling the entire warehouse crew to communicate in an uninterrupted way.
For instance, if a warehouse operator needs to get directions to pick the goods from your neatly organized Dexion NZ pallet racking solutions and deliver them to your clients as soon as possible, the Radio Frequency system is a guarantee of a seamless communication and prompt delivery.
Making your warehouse a paperless space will not only bring long-term benefits to your business performance, but it will also increase the trust your clients have in your services. All those advantages tell you that you should start turning your warehouse into a paperless unit as soon as possible.