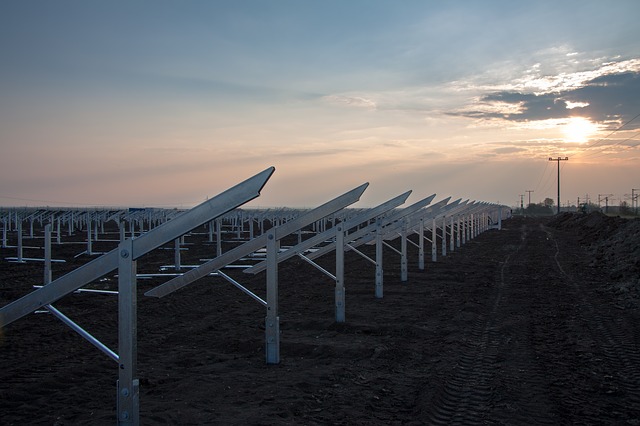 Solar Farm To Supply Electricity To 1,000 Irish Homes
In what must be considered great news for the people of County Laois, plans are afoot to set up a new Solar Farm in Mountrath which should be able to generate enough solar energy to provide electricity to approximately 1,000 Irish homes. Close to twenty thousand solar panels will be setup which will generate around 4.2 MVA (Mega Volt-amperes).
The new solar farm will be set up near the town of Derrymore, Mountrath on a twelve-hectare stretch of land which is further divided into five separate fields. Around twenty thousand two meter by one meter solar panels will occupy these fields. These solar panels will be fixed to the ground and will be around 2m to 6m apart. The solar cells will be connected to the national electrical grid via ESB 38kV Mountrath Substation. The array of cells will be laid out in a series of inverter stations before supplying electricity to Ireland's national grid. Around 935m of underground cabling will be needed to ensure that the farms various components are linked up together in an efficient manner. From a health and safety point of view, the whole farm will be surrounded by 2.5 m high deer fence in order to prevent both intruders and local wildlife from happening upon the valuable and easily damaged solar panels and damaging them.
Mountrath's new solar farm will go a long way toward helping Ireland reach the renewable energy target that was set in place during the COP 21 United Nations Climate Change Conference which was held in Paris in December 2015. Once it is fully up and running at full capacity, the Mountrath solar farm is expected to be capable of producing enough electrical energy to fully power in the region of 1,000 Irish homes. The farm is expected to have an optimum operational period of 30 years before it will need any extensive maintenance or upgrades.
The news that County Laois will be getting its own solar farm comes hot on the heels of the recent opening of Scotland's largest solar farm to date. While many people are of the belief that cloudy regions such as Ireland and Scotland are not suitable for the building of solar panels, as they tend not to be the sunniest of places, most of the energy generated by photovoltaic solar panels actually comes from indirect UV light, meaning that so long as there are daylight hours, the panels will generate electricity – a chart outlining Ireland's solar irradiation efficiency can be viewed here.
While Ireland does certainly have a long way to go in order to fulfil its renewable energy targets, constructions like the Mountrath Solar Farm are certainly a massive step in the right direction.