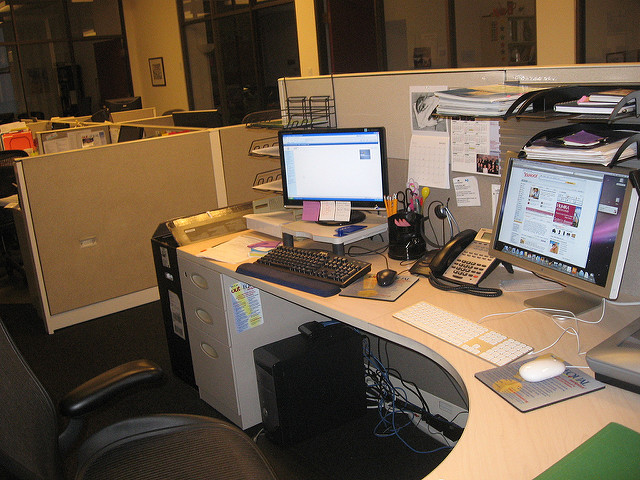 Proper Ways To Remarket IT Assets
IT asset management has a set of practices that are critical for development and strategies related to decision-making regarding hardware and software purchase, distribution and recycling. Companies can benefit from maintaining control over their IT assets. That way, they avoid massive unplanned expenses, increase productivity and enable easy access to information crucial for decision making. By managing and maintaining their IT assets, businesses have the opportunity to resell or recycle them. Here are a few tips that will help you maximize the potential of your IT assets before sending them to IT Asset Disposition ("ITAD").
Minimize the Damage
There is nothing that can turn away a potential buyer as much as asset damage, and this can really backfire on you when searching for potential resale opportunities. Even the most minimal damage can lower the price to the point when it doesn't pay off to sell anymore, even after the refurbishing. Make sure you take all the precautionary measures, from the very moment you start using the assets as new ones to the time when you pack them up as retired and ready for sale or recycling. You can do that by training your staff to properly take care of them, and providing space and materials for asset management. Also, it would be prudent to use the best practices when sorting, packaging and handling the assets before sending them to ITAD provider.
Keep an Eye out for Potential Resale Opportunities
The problem with IT assets is that new technology is released every few months, and most of the buyers seek newer products which will keep them in flow with the current demands. Still, there's a window of opportunity for resale; while your equipment is not yet dated. Keep a close eye on the market and its demands to identify the ideal time to resell your assets, and prepare, refurbish and remarket them properly and on time.
Estimate the Value of the Assets
It is important to get an accurate estimation of value of the company's assets before you decide to sell. You have to determine the condition of the equipment and decide for the price which would best suit its true value. Only when you're certain what you have and what you want to get for it, will you be ready for remarketing. To get the most favorable results you can search for comprehensive asset remarketing services and find appropriate solution for the scale and nature of the assets which are supposed to be sold. If you decide to hire an advisory, you should always look for the ones that offer a tailored approach, instead of "one size fits all" method.
Sanitize Instead of Destroying
Many companies have the policy of physical destruction of the hard drives to avoid possible confidential data exposure. That might sound as a wise choice, since data thefts are frequent, but on the other hand, keeping the hard drives intact could significantly increase the value of a system or an asset, so by destroying them, you'd be giving up a valuable piece of equipment. Luckily, there are alternative ways to save your data from intrusion and still keep the hard drives and prepare them for sale. If you subject your hard drives to proper data erasure and sanitize them after, they will remain functional and perfectly suitable for resale on the market. The two most frequent methods of sanitizing hard drives (besides the physical destruction) are the degaussing method (demagnetizing the storage media) and overwriting (replacing data blocks with meaningless ones).
Proper IT asset management and remarketing can help a business be more cost-effective, but also more eco-conscious by avoiding unnecessary asset purchases and promoting the use of existing resources.